While curriculum and private lessons are a great way to learn music, kids can also have fun and learn through Music Apps. Whether on a Kindle, tablet, iPad or iPhone – these apps are a great way to get your kids interested in all types of music. I have gathered apps for several different devices and operating systems for you to browse and download as you want.
Do we use these apps? Yes, some of them we do. Others we have not yet downloaded, but they are on my list. These apps for learning music are meant to be fun and could also be somewhat educational. But, please use caution and discretion when downloading them for your children. You know them best!
FREE Kindle Apps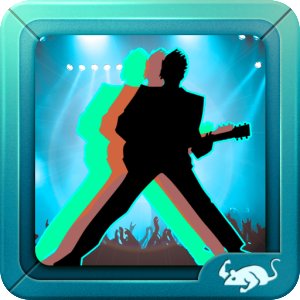 Rock Guitar Hero 2015 – Reviews say this is a great app and fun to play.
Good reviews and they say it's a lot like Guitar Hero for Xbox and Playstation. But it doesn't give a list of songs, so use your best judgement on this one!
This one got mixed reviews, but if you're looking for something where the kids could practice a couple of chords, this might work great.
This app gets rave reviews! We have a similar one on our Kindle, but after reading these reviews I think we'll be adding this one!
The reviews say this one is great for kids. Easy to use and fun!
The reviews all say this app is great and kids love it, but the ads can be cumbersome – so stay close!
Great reviews on this one as well. But again, watch the in app ads!
FREE Google Play Apps
Also available on Google Play, this app gets 4+ stars from it's reviewers.
This 4-star app has 500 songs you can learn from different genres and eras.
This fun app for babies provides various children's songs and authentic drumming.
This app takes you to a YouTube channel where you can start learning piano and theory as a beginner!
Guitar Heroes is a fun music and music rhythm game that you can play with your own music!
A fun Guitar Hero-style game that will test your skills to play the guitar and follow the rhythm of the music. Choose songs from your mobile device for even more fun!
Real Guitar is one of the most realistic guitar simulator apps featuring a user-friendly interface and an awesome sound quality.
Another fun, Guitar Hero-style game that will test your skills to play and follow rhythm.
Learn all common chords for the guitar (Acoustic and Electric) in every key, with up to 3 positions for each chord.
iTunes Apps
NOTE: While these apps are fun and meant to be educational, it is still up to you to verify they are a fit for your child and/or family. Some of these contain music that may not be suitable for young children. Please use caution and your own discretion when downloading.