Coloring is a great past time for kids (and adults!) of all ages! The 4th of July is right around the corner and while fireworks are a great way to end the celebration waiting for them requires a lot of patience. Entertaining your kids while you wait for the fireworks show is easy with these fun 4th of July coloring pages, so bring them and crayons along with you!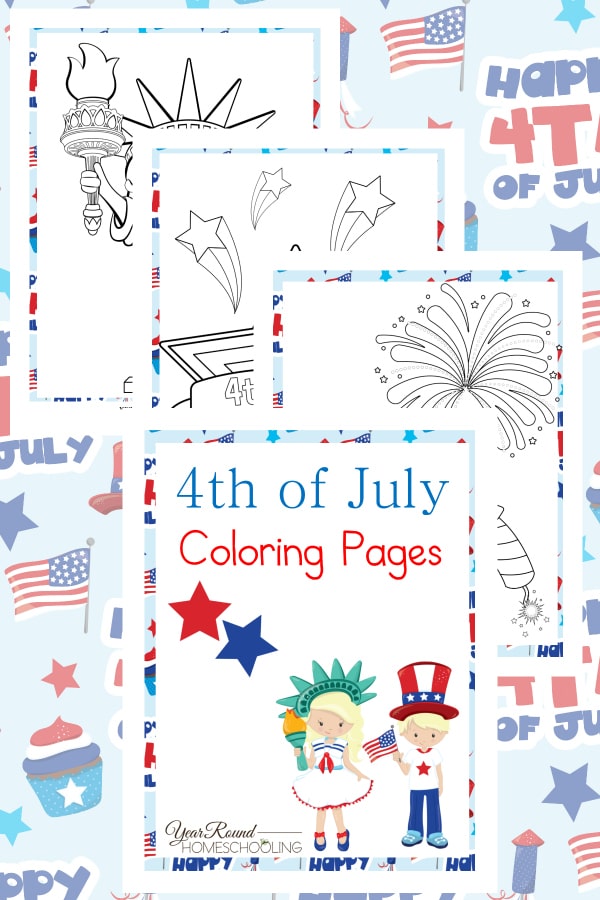 The following two tabs change content below.
Misty Leask
Misty is a Daughter of THE King, Texas girl always, Navy brat at heart, loving Fisherman's wife, blessed mother of 2 and founder of Year Round Homeschooling. She is passionate about being real throughout all of life's struggles, successes and dreams. Her heart is full of ideas and passions, but the hours in her day never multiply to get it all done. Misty loves writing and reading in her spare time. Music and photography are favorite past times of hers as well. You can find her on
Facebook
,
Twitter
,
Pinterest
and
G+
.
Latest posts by Misty Leask (see all)