Anne of Avonlea continues the story of Anne of Green Gables. She is all grown up and yet still full of the spunk and adventure that she had as a child that we fell in love with. If you've read Anne of Green Gables with your kids, this Anne of Avonlea Book Study is a great option for your next book study!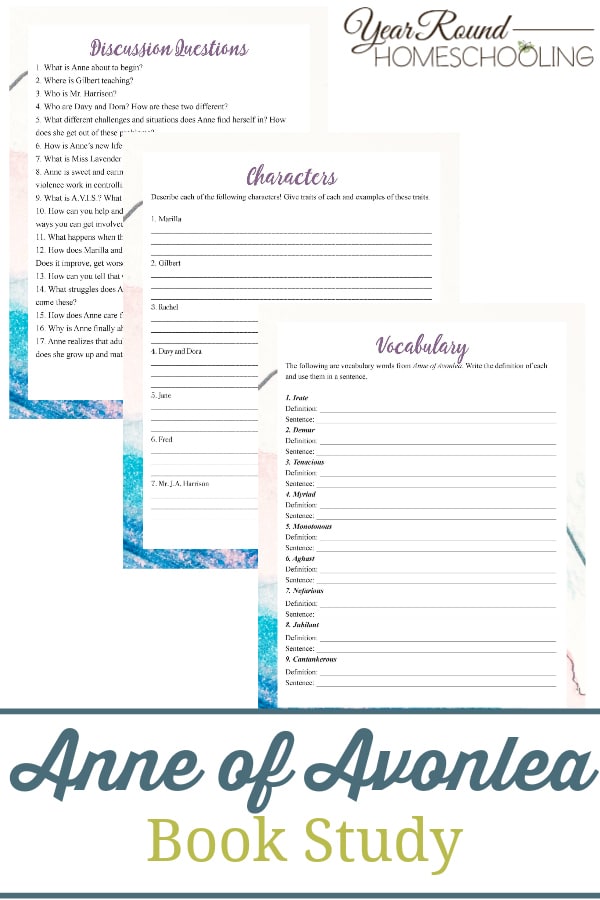 Reading classics with your kids as part of your homeschooling journey is important. Children need to be challenged. They need to read more than just what is on the current bestseller or must read list. If you're struggling to get your kids to read something new to them, try adding read aloud time to your homeschool day.
Inside this Anne of Avonlea Book Study you'll find discussion questions, character trait study, vocabulary activities and more!
Be sure to get started with Anne's story using this Anne of Green Gables Book Study and Anne of Green Gables Movie Study!
After you complete the book study, grab a copy of the Anne of Avonlea Movie Study!