Fall is just around the corner and a great homeschool theme for kids of all ages is apples! The best time to learn about something is when you can actually experience it, so while apples are in season take advantage of it and learn about them! There are so many science activities and field trips that you can incorporate into an apple study to make it even more fun!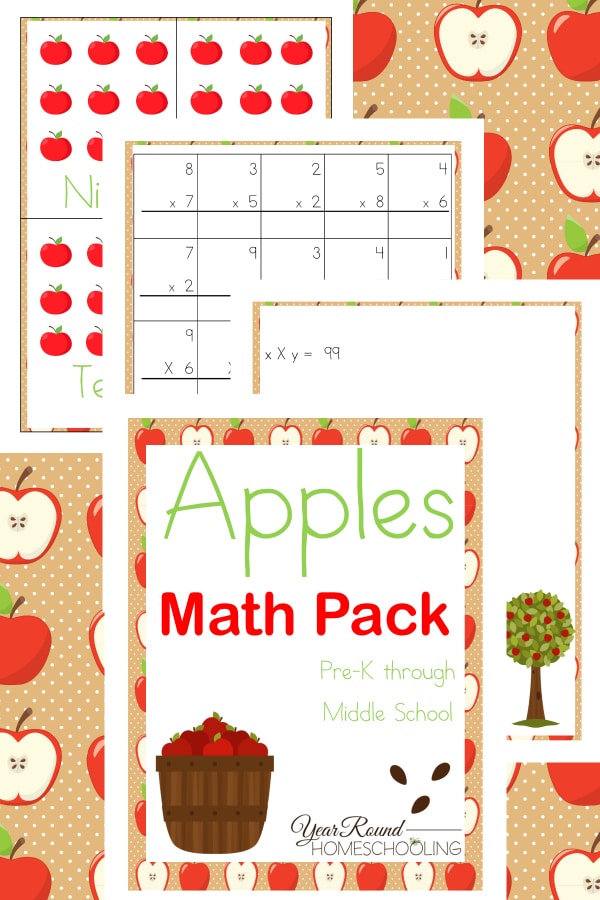 Inside this Apples Math Pack you'll find over 120 pages of math fun for your kids in preschool through middle school! From addition and subtraction, to multiplication and division, to decimals and pre-algebra, your kids will have fun changing up math class with this fun math pack!
To receive this Apples Math Pack (PreK – Middle School) you MUST sign up to receive our emails below.
Be sure to check your spam for the file. It will be coming from [email protected]
If you're viewing this post in your email, please click here to access the download form.