Following Tyler's two year course schedule, this month we reached the atlas activity section for our geography lessons. I must tell you that my son is not an artist and doesn't like to do any type of art with paints, crayons, glue, paper, paper mache, etc. Yet, he does love to design things (using Legos especially), so when it was time to do this activity for North Star Geography he was really concerned that a "normal" part of art would be involved. I am not an artist, so I completely understand his lack of enthusiasm for attempting to create something that you aren't gifted to create. For this part of the lesson I decided to surprise him and allow him to complete the activity on the computer, which he loves to use for schoolwork.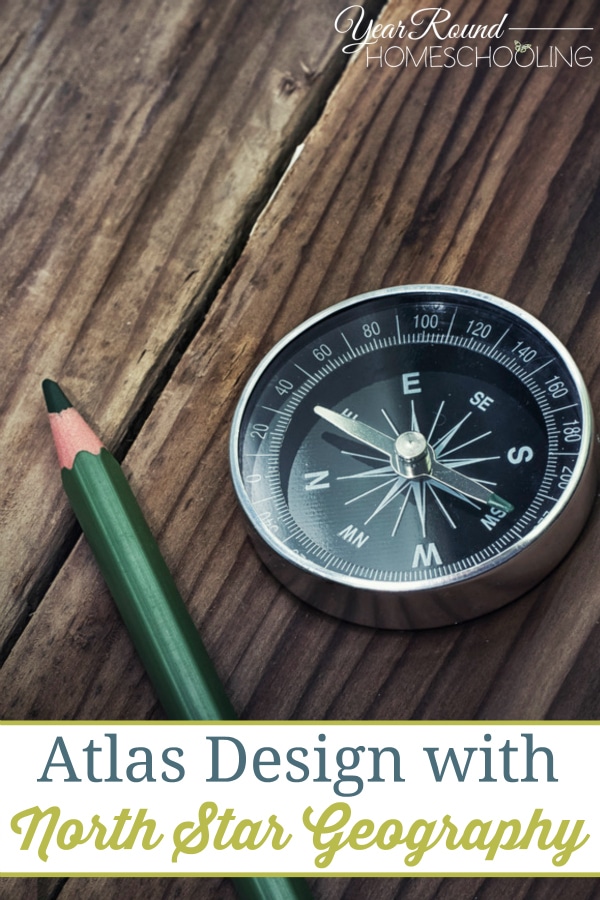 Atlas Design with North Star Geography
Tyler encourages your student to create their own atlas throughout this curriculum. I thought it was a great idea from the moment I read through the teacher's details at the beginning of the book and couldn't wait to see my son get started! He loves to know where we're going, how long it will take, wants to see where we've been and where else he wants to go. So I thought that an atlas would be the perfect big activity project for him to complete this year with North Star Geography!
I decided to show him one of my favorite programs that I use when blogging, it is a website online where it is super easy to design graphics and I knew he would have a lot of fun with it. I was right, he fell in love with all of the options, fonts and graphics that he found on PicMonkey.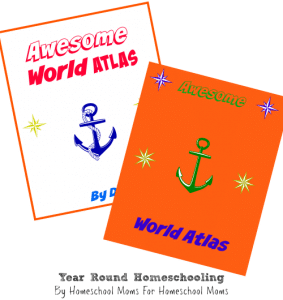 Creating the cover and title pages for his atlas was the first assignment in atlas building. Being a Navy grandkid I was not surprised to see that he incorporated the anchors and the North Star goes without saying. My son definitely enjoyed this part of his geography greatly and he is looking forward to continuing to create his own atlas. As the teacher I love watching him enjoy learning in different ways, using several methods, programs, and ideas that Tyler shares in his curriculum, North Star Geography.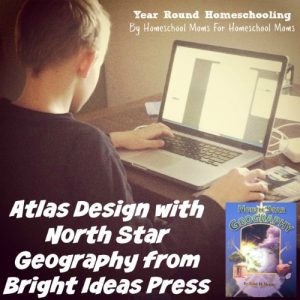 I'm excited to let you know that Bright Ideas Press has asked me to continue on as a Brand Ambassador for the next few months, so I will continue to share what we're learning and the activities we're completing with this great geography curriculum throughout that time! If you're interested in seeing what else we've completed in the last couple of months, be sure to swing by here.
Now it's time for the Hearts for Home Link Up! Please link up your family friendly posts below!
<div align="center"><a href="http://www.marriagemotherhoodandmissions.com/hearts-for-home-blog-hop-hosts/" title="Hearts for Home Blog Hop" target="_blank"><img src="http://www.marriagemotherhoodandmissions.com/wp-content/uploads/2014/03/CoHostH4HButton300x300.jpg" alt="Hearts for Home Blog Hop" style="border:none;" /></a></div>