Summer is the perfect time to get moving with your kids! I know that I often send my kids outside to play, but I don't get out there and do things with them as much as I should. Instead, I stay inside and get things done. It is time to change that norm! I need to get moving with my kids and this August Get Moving Challenge is a great place to start!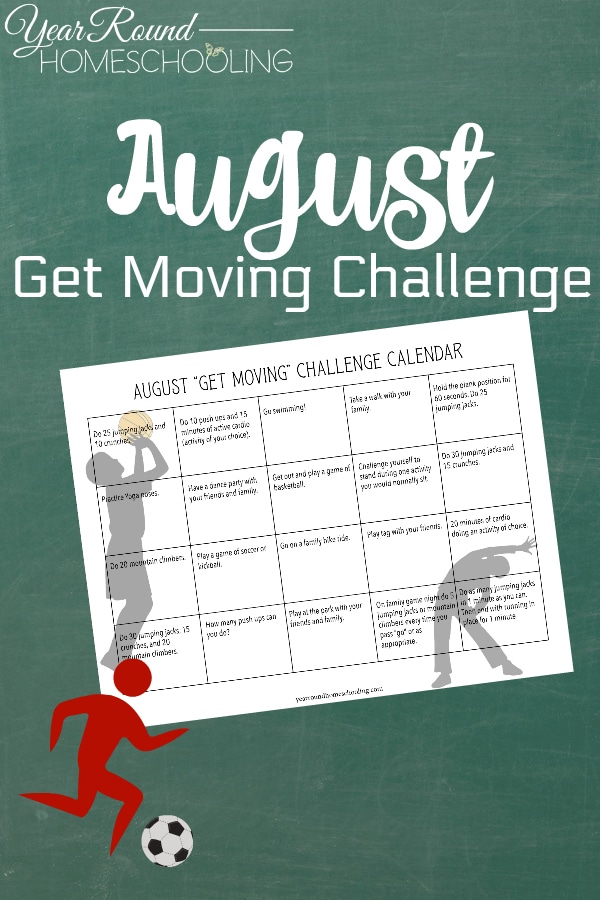 A few of the activities included in this challenge are; playing a family game of basketball, going swimming, doing jumping jacks, have a dance party and much more!
Looking for more challenges to use in your homeschool? Check out this kindness challenge, writing challenge, get healthy challenge, building challenge, writing prompt challenge, summer bucket list challenge and patriotic challenge!