Love. How well do we understand love as God created it? Love is so much more than three little words, roses and chocolates. This Bible Love Challenge will teach your kids, (and remind you!), just what God has to say about love.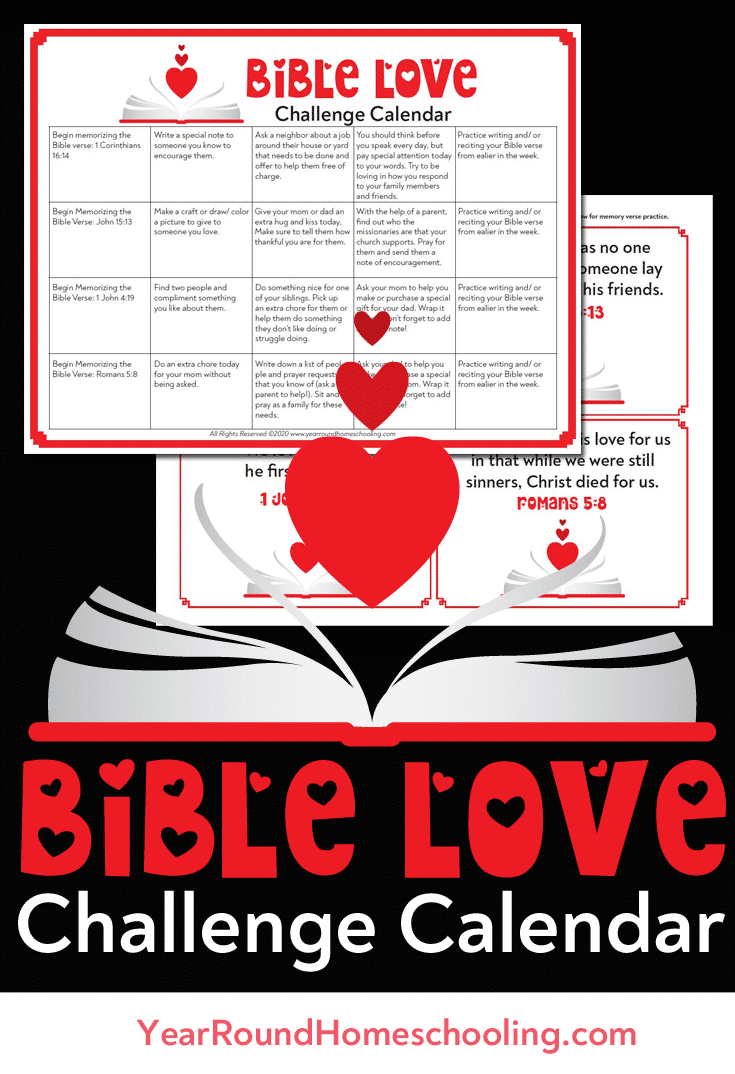 Changing things up in your homeschool is a great way to ensure that your kids don't get bored or tired of learning. That's why I enjoy creating monthly challenges for you to use as part of your homeschooling journey.
Kids need to be able to experience what they're being taught in order to truly understand. Using monthly challenges that are filled with activities provides them the opportunity to do just that!
This Bible Love Challenge Calendar provides activities that your children can complete as you teach them how to love God's way. They'll do something kind for a neighbor, memorize scripture (printable memory verse cards are included!), pray for loved ones, complete a chore without being asked and much more!
Ready to put love into action? Check out this February Kindness Challenge that you can use any time of the year!
For even more monthly challenges to use throughout the coming year, be sure to check out my store page here.