I am sure that every parent longs for their child to start to read. Some parents wish fervently for their child to love reading as much as they do, while others just care that they can read enough to get through life well.
I will admit to being one of the former…I LOVE to read.  I always have a book available whether on the kindle, with me, or tucked away in my bed.  I always, always have a book available.
Why?
Because books take you places.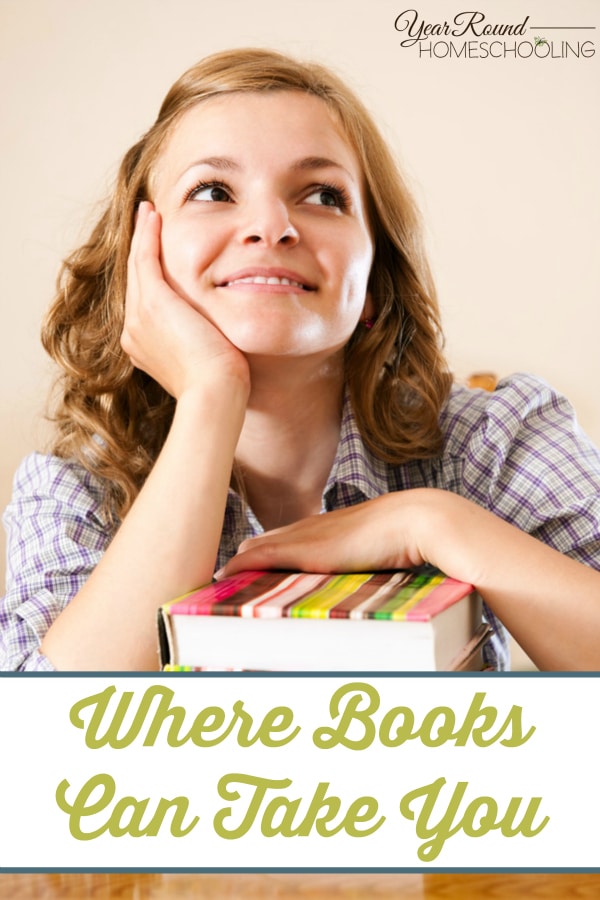 They stir the heart, the curiosity and the imagination.
Books stir the heart.
Recently we finished reading a book about mummies, "Secrets of the Mummies".   One would not expect a book on mummies to stir the heart, after all it's MUMMIES. Why would such a book stir the heart?
You see, a well-written book will bring those mummies to life, they will help lead you to understand the people behind the mummies. You will learn all about the technical stuff that is done to help discover what their lives were quite likely like. When you learn about a mummy with bad teeth and a jaw abscess and are a mother who has a sore tooth/jaw area, it creates concern in a boy child.  To read about a boy working hard while suffering from the chills and ache of malaria, working through hunger as he helped his family, it makes a child (and his mother) think and wonder.  Then after reading the book on mummies, you make plans that someday you'll go see a real-life mummy so that you can see one in person.
Books stir the curiosity.
Reading from Ripley's believe it or not led us on a quest to discover the work of Gary Sargeant.
We learned that he was a sighted artist who then lost his sight. As a blind artist he learned to measure everything he could about the object he wanted to paint.  Through the BBC we saw some of the images he developed. The picture below made us think of all the work he would have done to get the detail of pavilion just so. Needing to use his notched walking stick to get the measurements correct and then having to work from experience to figure everything out. It would have taken considerable time and energy.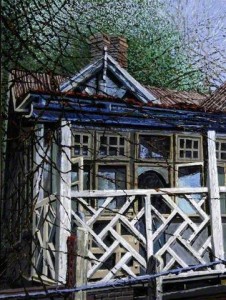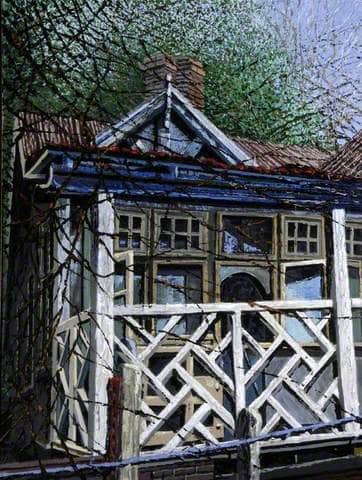 Mr. Sargeant creates his paintings in such a way to encourage others to feel them as well.  He liked to use blobs of paint rather than brush strokes. He was invited to put up a display a parliament. He's done great work as an artist, both blind and seeing!
It can be so great to follow those rabbit trails that capture the curiosity don't you think?
Books stir the imagination.
Harry Potter is what our child is loving currently. Harry Potter with potions, and bravery, and bad guys (dementors) and flying broomsticks?! Oh my, goodness do these things inspire thinking in a child! We could build broomsticks right mom?  Using helium causes it to rise right? And mom, look at what I built!  (We have a good start to a quiddage field.)
We were at the zoo yesterday and up comes this conversation…
Mom, do you think Hagrid should have crossed snakes with the blast ended scroots? Then Harry could send them off after Lord Valdemort couldn't he? Do you think this is the kind of snake that he set free…the one who wanted to see Brazil?
Isn't it great to have a child who is seeing the joy that is reading? To see those eyes light up with thoughts and ideas. To see the awareness settling in as that child sees all where books can take you?
What sparks interest in your child when it comes to reading?
Check out different homeschooling methods by following our Pinterest board below.
Follow Misty Leask's board Homeschool: Methods on Pinterest.