Why did we choose to homeschool year round? We didn't initially choose to homeschool year round, it just evolved into that.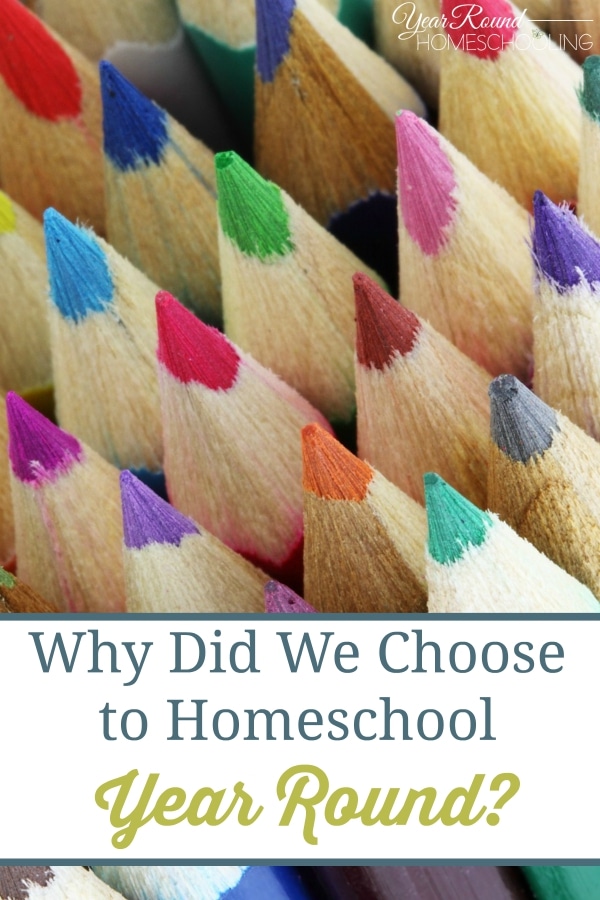 Why Did We Choose to Homeschool Year Round?
Homeschooling year round has afforded us the flexibility to take breaks when we need, or want. Since we basically run our school year from January to December (our summer here in South Africa), we rarely take a break for longer than two weeks. Our children, Noo, Koko, Fifi and Pixie, function best when we stick to the same routine every day and two weeks seems to be the optimum time for us to take a break for rest and relaxation before everything falls apart and the children become bored.
We decided to send Noo to public school when he started grade 5. Having him in the school system hasn't affected the year round schooling too much, as we generally take our two week breaks when he is on school holidays and then carry on as per normal if his holidays are longer. Noo tackles a project in a subject he is interested in while we are schooling or he reads. It took Koko, Fifi and Pixie a little while to get used to the fact that he was home relaxing while they had to do school work, which caused a few problems in the beginning, but we have made it work by doing limited work during the school holidays.
In Conclusion:
Ultimately, the choice to year round homeschooling came down to the children and how they adjusted to our breaks and how long it took them to readjust to school once they were on a long break. Shorter breaks work for us as the readjustment period is almost non-existent. We school for 10 weeks at a stretch and take 2 weeks off. If we decide to take an extra week, it doesn't affect our ultimate goal to be done with the grade at beginning of December.
Follow all our encouraging year round homeschooling stories by visiting our Pinterest board below.
Follow Misty Leask's board Homeschooling Year Round Stories on Pinterest.