Being a homeschool blogger is not easy. The hours are long. Tasks are unending. Technology changes overnight.
Finding time for yourself is not a priority. You have blogging plans to make. Posts to write. Printables to create. Social Media to schedule.
How do I know? I am you.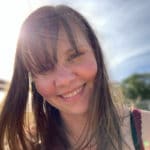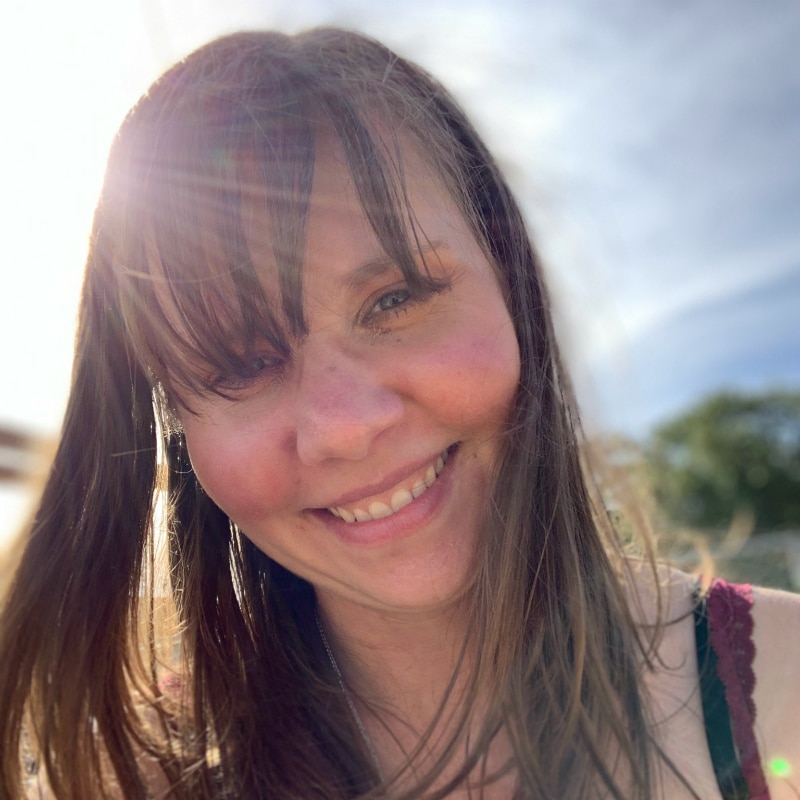 My name is Misty Leask and I've been a homeschool blogger for 5 years. I am also a homeschool mom and graduate, so I know both sides of my niche – what homeschool moms need/want and the difficulties and joys of being a homeschool blogger.
I drop plates every day. Struggle with comparison. Miss IRL relationships. Push myself to do more. Overthink everything. Get up and do it all over again…and again.
As homeschool bloggers, we focus on helping others every single day from family to friends and homeschool moms/kids around the world. Unfortunately, because we are always giving to others, we often forget that we need to slow down and be filled.
The results? Crushed spirits. Passion diminished. Exhaustion sets in.
God has placed a calling on my heart to host a retreat for fellow homeschool bloggers as another way to come alongside and support you. So, are you ready for a getaway designed with you in mind?
The Christian Homeschool Blogger Retreat Mission
CHBR is a weekend that focuses on three things that homeschool bloggers need most; faith, relaxation and fun.
Please note this retreat is faith-based. While any homeschool blogger is welcome to attend, the activities, support and encouragement will be focused on Christian homeschool blogging. Negativity or intolerance for Christianity will not be allowed.
Christian Homeschool Blogger Retreat Details
When?
October 23-25, 2020
Where?
Rockwood, Maine
Who?
25 Female Homeschool Bloggers Only (I know some homeschool bloggers would only come if their kids and/or husbands could attend, but at this time God has called me to host this for homeschool bloggers alone.)
Cost?
$150/weekend (Accommodations, meals, activities and resources are all included)
Ticket Information
Tickets are on sale until they sell out (max. 25) or through September 1st, 2020 whichever happens first.
Retreat tickets are transferrable up to the conference date, but are not refundable after August 1st, 2020
Registration
Registration will be Friday, October 23rd from 8am to 2pm.
Opening/Closing
The opening will be Friday, October 23rd at 3pm and the closing will be Sunday, October 25th at 3pm.

Important to Note
Don't plan on being "connected" all weekend, this is a retreat, you're coming here to be refreshed and relax. Cell reception is limited due to the retreat's location, Wifi is accessible in the office and a landline is available if needed.
Menu
Please note that if you have severe allergies plan to stop at the grocery store in Greenville along the way to grab food you'll need to eat this weekend. I put together a menu for the entire weekend that is as allergy-friendly as possible to help you prepare.
Friday
Dinner
Salad, Spaghetti, Garlic Bread
Saturday
Breakfast
Fruit Salad, Egg and Bacon Breakfast Tacos
Lunch
Sandwiches and Salad Bar
Dinner
Chili and Cornbread
Sunday
Breakfast
French Toast Casserole and Fruit Salad
Lunch
Baked Potato Bar
Christian Homeschool Blogger Retreat Schedule
(subject to small changes)
Friday
Registration: 8am – 2pm
Retreat Opening: 3pm
Ice Breaker Activity: 4pm
Relaxation Time: 5pm
Dinner: 6pm
Relaxation Time: 7pm
Worship: 8pm
Secrets of Planning (and getting!) Ahead Activity: 9pm – 11pm
Late Night Chit Chat: 11pm – ??
Saturday
Breakfast: 8am
Devotional: 9am
Hiking: 10am – 1pm (optional)
Lunch: 1pm
Relaxation Time: 2pm
How (and when!) to Work with Others Chat and Activity: 4pm
Dinner: 6pm
Worship: 8pm
Popcorn and Movie: 9pm
Late Night Chit Chat: 11pm – ??
Sunday
Breakfast: 8am
Devotional: 9am
How to Balance Homeschooling, Blogging, Family and Marriage Chat and Activity: 10am
Lunch: 12pm
Integrating Faith into Homeschool Blogging Chat and Activity: 1pm
Retreat Closing: 3pm
Check Out: 4pm – 6pm
Christian Homeschool Blogger Retreat Location Details
The Christian Homeschool Blogger Retreat will be held at Misty Morning Cottages in Rockwood, Maine.
MMC features 6 cottages on the shores of Moosehead Lake. Each cottage has a bathroom, a fully equipped kitchen (with a coffee pot, toaster, full fridge/freezer, stove and oven) and all linens are provided.
Cottage 1 and 2 will sleep 6 bloggers each.
Cottage 3 will sleep 5.
Cottage 4 will sleep 3.
Cottage 5 will sleep 4. (3 bloggers will share the loft which is only accessible via a loft ladder – if you are unable to climb the ladder please email me after you purchase a ticket and let me know.)
Cottage 6 will sleep 1.
The closest airport is in Bangor, Maine, which is approximately 2 hours away from the retreat location.
If you have any questions regarding the retreat, please email me at — yearroundhomeschooling (at) gmail (dot) com — with the subject "2020 Blogger Retreat" — so that it doesn't get lost. 🙂