Christmas morning is a busy time for families around the world, but sometimes there are moments or times when your children have to be patient and wait for the day's events. It is because of these experiences that this Christmas Morning Activity Pack was designed!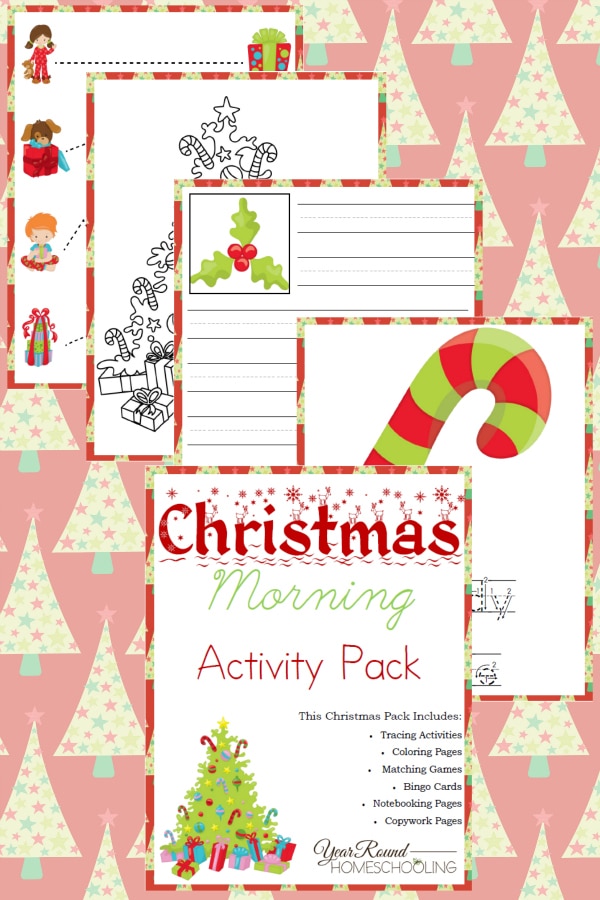 I can remember many Christmas mornings when we waited for my stepson to arrive for our family's Christmas day activities and I had to find fun ways to entertain my little ones while we were waiting. We also have Christmas dinner and invite family and friends over, so they had to wait again.
Inside our Christmas Morning Activity Pack you'll find tracing activities, coloring pages, matching games, bingo cards, notebooking pages and penmanship pages for PreK through Middle School!