These Colorado Notebooking Pages will make it easy and a bit more fun for your kids to share what they've learned about "The Centennial State".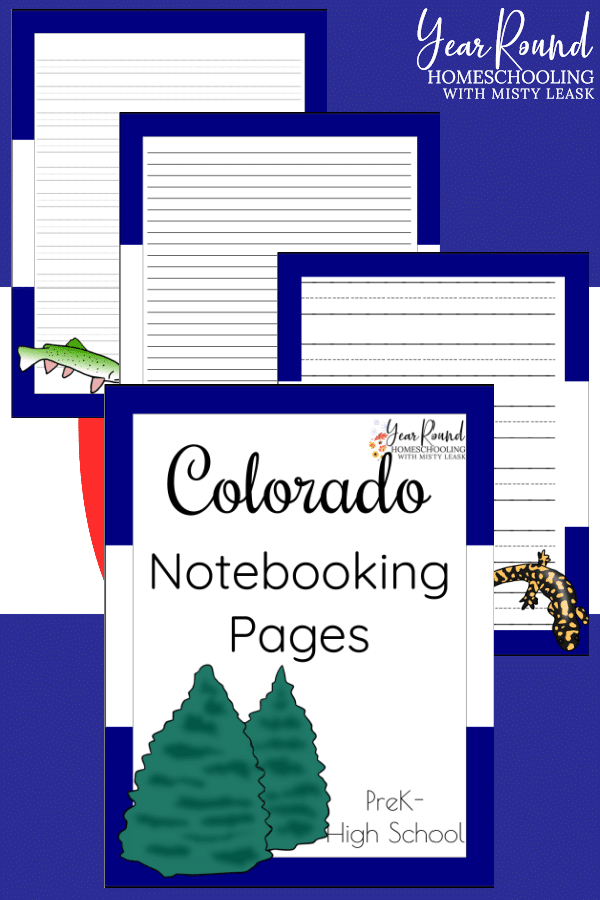 Writing is not a pastime that all children enjoy. In fact, in my experience, most children would rather be doing something else…anything else.
Growing up, I would rather be reading a book than writing.
I have no doubt, that my love and both reading and writing, is due to my mother's dedication to my education.
She read aloud to me until I could read on my own. I am a fast reader and she couldn't keep up with my thirst for literature by reading aloud.
I was never lacking books to read. Whether we had new ones to keep or we took a trip to the library, I always had books.
My love for writing came later in life, but I know that had my mom not instilled a love for reading in me that writing would not be enjoyable.
While these Colorado Notebooking Pages aren't guaranteed to make your children enjoy writing, they can make it a bit more fun for kids of all ages.
I've included lined pages for students from Preschool through High School inside this pack.