I believe that homeschooling is the best choice for my family! When I had my first daughter at the age of 19, homeschooling was not on my radar.  I actually was going to college to become a teacher at the time.  I thought that if I was a teacher, I could be in the same daughter when she went to school.  This would be the best of both worlds, right?  I could have a career and be close to my daughter.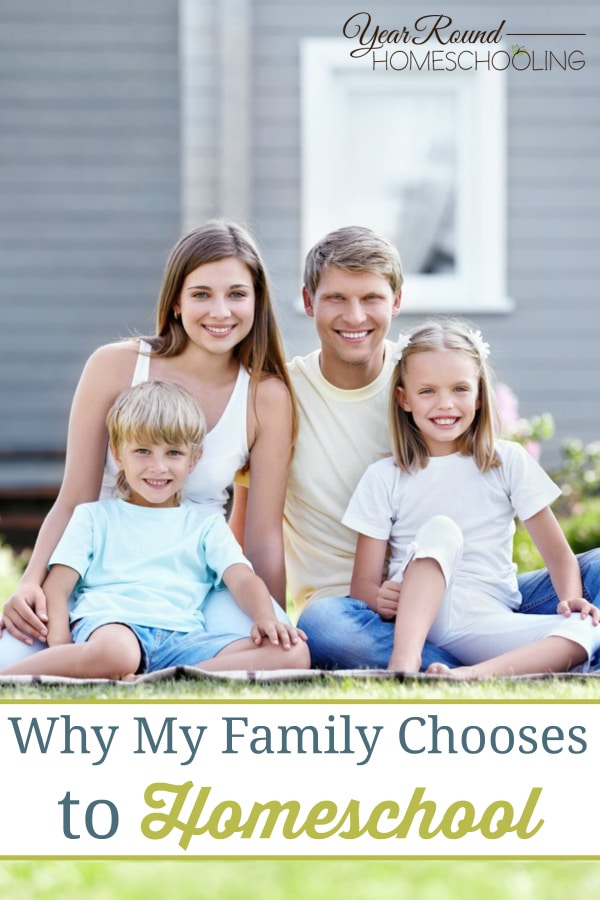 The problem was, every time I left my daughter to attend class, it was absolutely heart wrenching!  I believed that this was what was "best" for us however, so I continued on.  I received an Associates Degree with a concentration in Early Childhood Education from my local college.
I then continued to work on my Bachelors degree. At this point, I realized that leaving my small children to go to college a few days a week was just too hard.  I started studying online and toyed with the idea of homeschooling.  I wondered, could I really do this?  I ordered a preschool curriculum from Sonlight and we dove in.  My girls were thriving, and I continued with my own schooling.
By the time my fourth child was born, I realized that yes, we could do this!  I actually was working on a Master's degree in Education at the time, and decided to let that go…I was still holding onto a dream to someday work in an actual classroom, while my true calling, my children, were right under my nose.  While homeschooling hasn't always been easy, we haven't looked back.
While at first, I homeschooled to be with my children during the day, my reasoning has changed.  Children are in the classroom an estimated three years of their lives, and my hope is that by homeschooling I will be able to train them up in the ways of the Lord.   I do not want these many hours, weeks, months, and years to only be about learning facts and knowledge.  My prayer is that through every subject they study, they will grow closer to the Lord.  Biblical facts won't be left out of history, but will instead be the beginning of our studies.  We will teach science through a creationist perspective.  Most importantly, we will prepare our children to stand strong in their faith.
Why does your family choose to homeschool?