While the ocean is my favorite place in the world to be, the forest comes in as a close second. This Forest Animals Study is full of fun activities for your kids to complete before heading out into the woods to explore!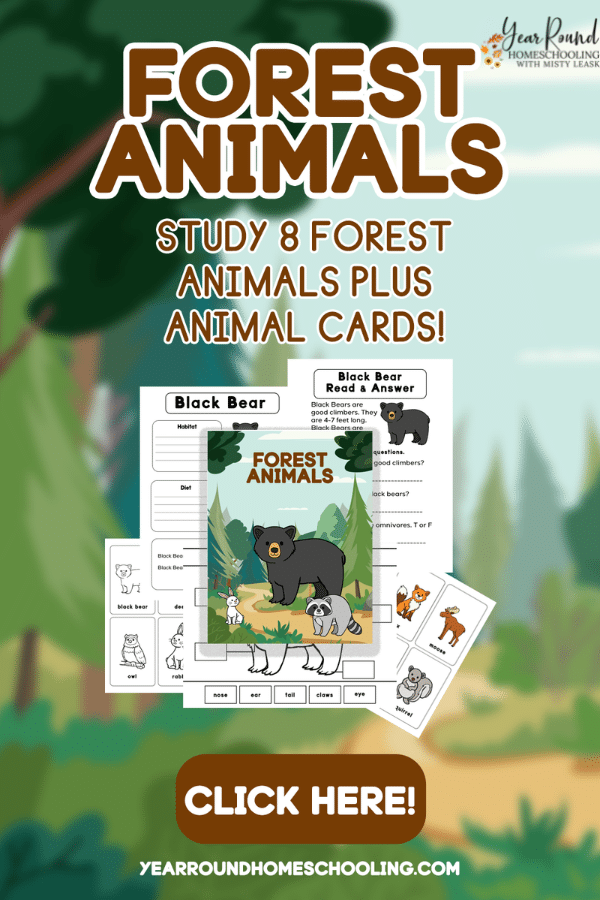 Growing up, my family and I did a lot of camping. We didn't have a lot of money, so tenting in the woods was a cheap way for the entire family to go on vacation.
Thus a love for the forest was instilled in me at a very young age. Hiking and mountain biking are the two activities I remember from our forest vacations the most.
Now that I live in the North Woods of Maine, I spend as much time in the forest as I can.
The animals found in the forest are some of my favorites from the animal kingdom. In fact, Moose is my favorite animal alongside Dolphins.
There are 8 different forest animals featured in this Forest Animals Study.
Your students will need to do their own research about each forest animal to complete the fact page, anatomy page and read/answer pages.
For a fun wrap-up of their study, your students will enjoy playing a matching game with the included color and black and white forest animal cards.