Dr. Seuss has been a favorite in our family since my children were toddlers. When I can get my middle schoolers to sit down for a read aloud, his books are often what they choose to have me read to them. It makes my mommy heart soar knowing that my fond memories of reading Dr. Seuss books to them means something to them too!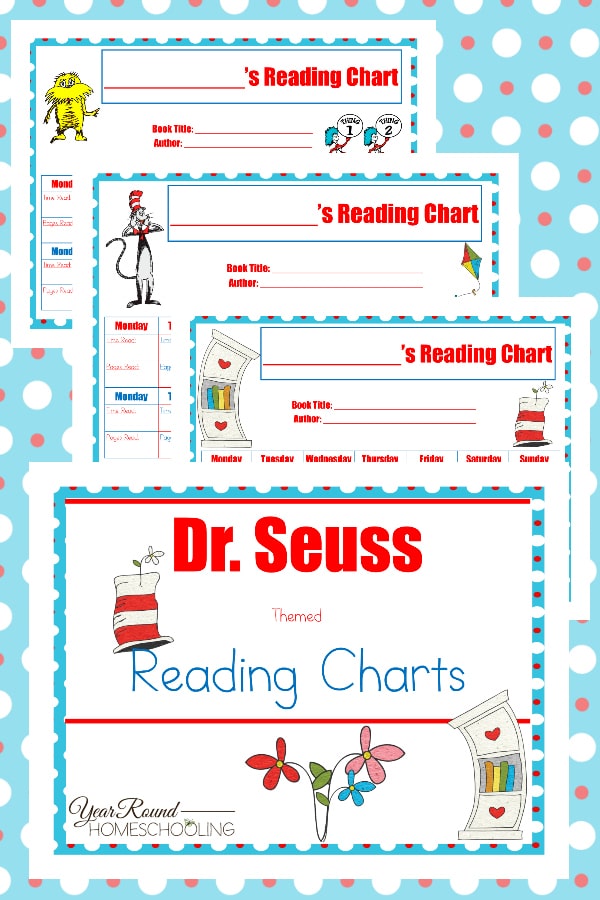 Encouraging kids to read is important and with Dr. Seuss's birthday just around the corner, I decided to make a few fun Dr. Seuss Reading Charts! I hope that your kids enjoy using them as they read throughout the rest of your homeschooling year!
To receive this Dr. Seuss Reading Charts freebie you MUST sign up to receive our emails below.
Be sure to check your spam for the freebie. It will be coming from [email protected]