Celebrating the freedom that we have in the United States is an important part of every American's life. We need to ensure that our kids not only are aware of the price of freedom, but that they are also appreciative of the sacrifices that many American's make to continue protecting our freedoms.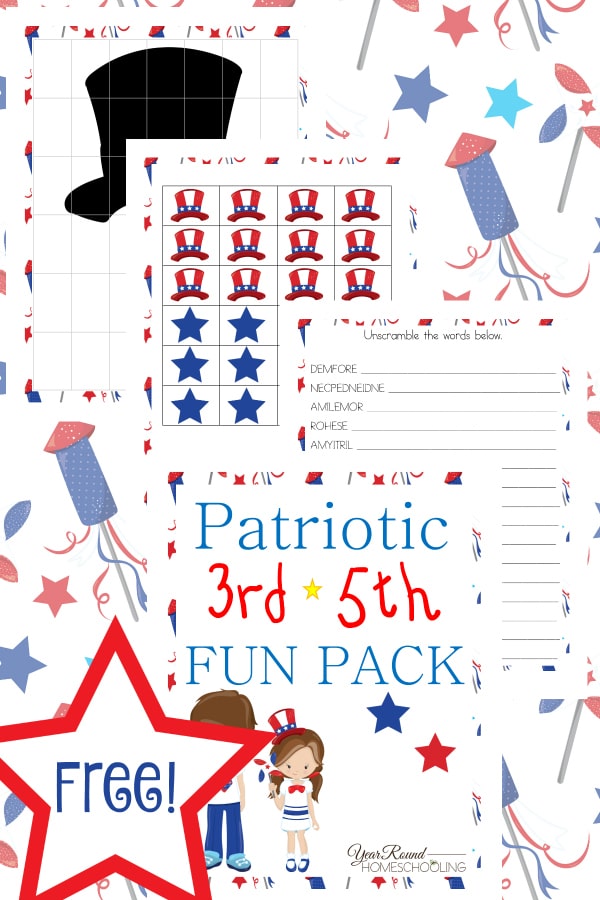 Inside you'll find patriotic themed checkers, unscramble the words game, hangman and more!
To receive this Free Patriotic 3rd-5th Fun Pack you MUST sign up to receive our emails below.
Be sure to check your spam for the freebie. It will be coming from [email protected]
If you're viewing this as an email, please click here to input your name and email address to receive your free printable!