Making science come to life for kids is important for them to be inspired to learn more! When we incorporate arts, crafts and experiments our kids will enjoy science class even more!
The weather is a fun topic to cover for science class. Since the wind is something we can't truly see, our kids need to understand how it works and see it working! By making a weather vane during your weather studies, this will allow your children to see how the wind works and learn a bit about geography as well!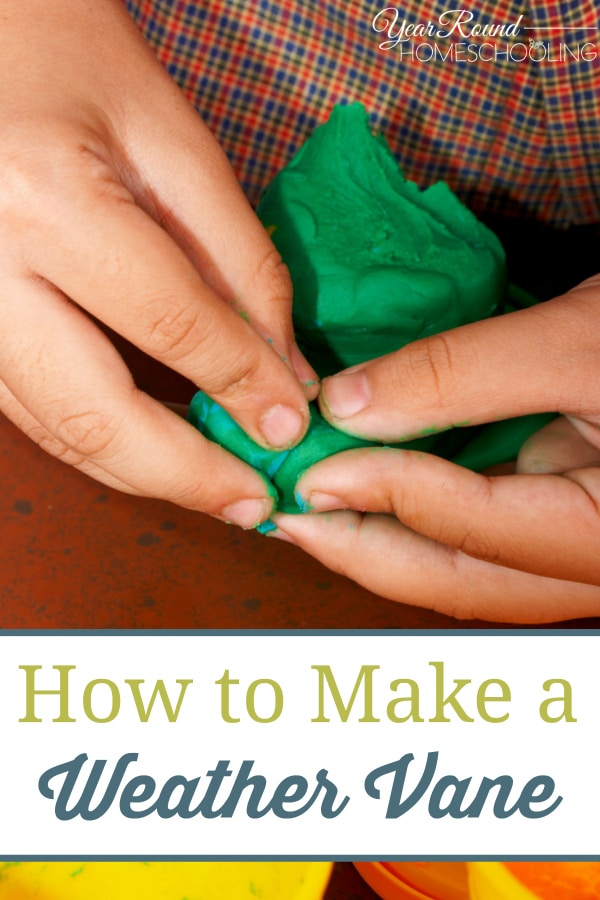 If you can plan this science project during a week when there is a lot of wind, that will make it even more fun and exciting for your kids!
To make a weather vane you will need the following items:
Sewing pin
Small sheet of thick cardboard
Modelling clay
Straw
Pencil with a rubber end
Scissors
Directional compass (I use THIS APP on my phone)
Scrap cardboard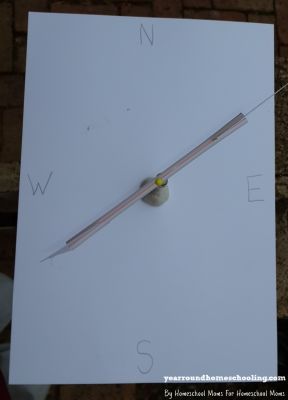 Directions:
1. Place the cardboard on the ground and use the compass to mark north, south, east and west.
2. Stick the modelling clay firmly to the centre of the cardboard.
3. Push the sharp end of the pencil into the modelling clay.
4. Cut two 3 cm slits down each end of the straw.
5. Cut a small triangle and rectangle shape of the scrap cardboard and slip into the ends of the straw.
6. Push the pin firmly through the centre of the straw, into the rubber end.
7. Place in a windy location. Use the compass to make sure its placed with North in the correct position.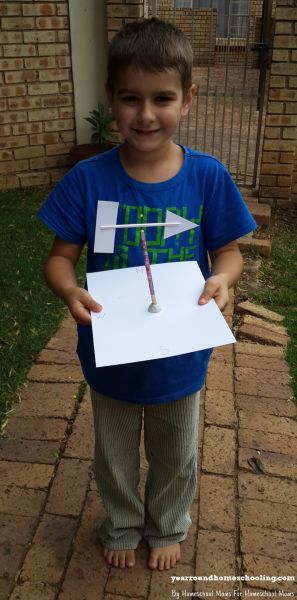 This was a fun, interactive activity for all three children to participate in. We only made one weather vane and it was a great group activity for all three of the kids (aged 8, 6 and 3) to participate in!
Have you ever made a weather vane with your kids?