The New Playroom is a step-by-step guide on how to set up a home art space for kids. Learn how to bring more creativity into your homeschool experience or simply get your creative supplies organized. This guide is full of ideas and inspiration for storage, organization, and creative activities. Includes a bonus guide with 30 art prompts!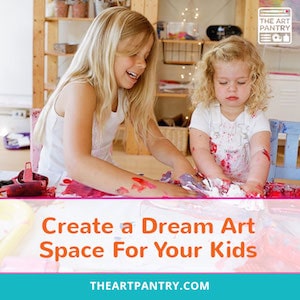 Do you need an art curriculum for your homeschool? Maybe you are quite creative in this area or are you more like me and can barely draw a stick figure? These are some of my favorite materials for teaching art to help encourage and inspire our children, at any age to explore their more creative side!  You never know who the next Degas or Monet might be!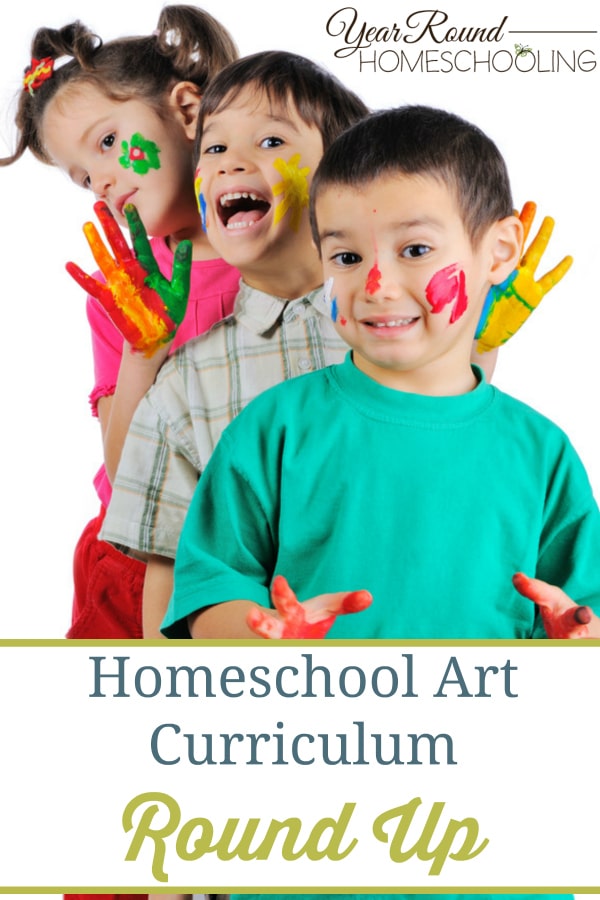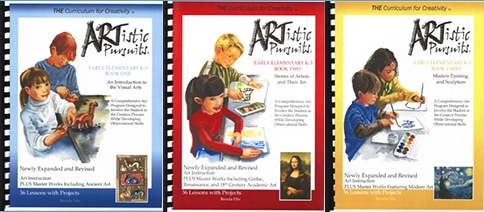 Summary
Not that long ago we were blessed with the opportunity to review a couple materials from this amazing company. These are full curriculum for grades K – 12.  We received Introduction to the Visual Arts as well as the Early Elementary K-3, Book 3: Modern Painting and Sculpture and just loved both of these materials!  This is a complete instructional curriculum covering a variety of artistic forms,  as well as expressive and technical forms of art. There are a total of 36 lessons; each one speaking to a certain style and artist, providing directions for a project. In some cases there are discussion questions and even lists of recommended reading or viewing materials. The majority of the supplies required of us, we already had and those we didn't have we really enjoyed!
Grade Level – K-12
Price Point – $47.95+ (this does not include the art supplies)
Learning Style – Unit Study/Independent
Full Review – Cathy Duffy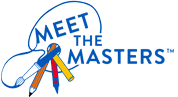 Summary
This is also a complete art curriculum. It has a CD-ROM, that comes with a teacher's guide and complete lesson plans for you to follow. Each lesson features a different artist and  element their style of art. This is project based too so as children learn they also complete a project in the style of the featured artist.  How cool is that?  This one is rather expensive but if you can swing it, this can be a fun way to learn about the masters and learn heir technique as well!
Grade Level – K-Adult
Price Point – $34.95+ (this does not include the art supplies)
Learning Style – Unit Study/Independent
Summary
I reviewed this one with my children not long ago and it was one that we continue to enjoy! There is an amazing website that makes it so easy and fun for kids and parents to really do art. All the activities involve common materials that you already have at home (if I have them I am sure you do too). There are step-by-step directions for each program. This curriculum really is all about children learning and exploring basic elements of art with games, hands-on activities and experiments. There are so many different ways for our kids (all age) to learn and explore art while creating their own too. You can check out their sample issue on Paul Cezanne and still life here.  My children especially enjoyed how, as we read and completed each step of this program, there are things to click on to learn more. You can walk through Monet's garden in France, or (my littles love this) you can learn about reflection symmetry which you can see in a mirror, in faces, and objects reflected in the lake. As you learn about it, you can explore it (and the math in it) as a Symmetry Artist.  If geometry is more your thing, how about learning about parallel lines? It is lots of fun ~ and it counts as math! What I really love about this program is how affordable it is and that it was created by a mom.
Grade Level – K-4th Grade
Price Point – $9.99+ (the homeschool curriculum option is $45/year)
Learning Style – Online

Summary
These are great DVDs. It is like being in an art class while still at home and we can all participate too!  My children all love the lessons and we have been really impressed with their creations too. We actually used the Dreams of Joseph tutorial ourselves and had such a great time with it. These are all very reasonably priced by the way. Some of the lessons are a bit too long for my children, but I suppose the bonus is that you can stop or pause and take a break as you need to. These have plenty of wonderful instruction when it comes to art techniques!
Grade Level – 3rd Grade-12th Grade
Price Point – $9.99+ (this does not include the art supplies)
Learning Style – Unit Study/Independent
Full Review – Cathy Duffy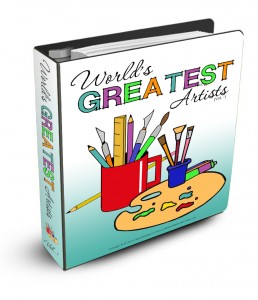 Summary
There are two volumes of these available all including lesson plans with lap booking printable, note booking pages, art puzzles and flashcards. For several lessons there are hands on activities to help students recognize and appreciate the artwork they are studying. Each volume focuses on 8 different famous artists with 8 lessons, so that averages to 2 lessons per week over the course of 26 weeks. However, the lessons can be easily adapted to fit your schedule as well.
Grade Level – K-5th Grade
Price Point – $5.50+ (this does not include the art supplies)
Learning Style – Unit Study/Independent

Summary
We have, an enjoy greatly, the book I Can Do All Things and we just love this one.  Recommended for ages 6-10 this is an introductory drawing and painting book. For any curious artist in the making this is sure to give them a strong foundation in the use of markers, colored pencils and paint. What is really fun is that most of the assignments are done right in the book, so when it has been completed, you have a great portfolio. There are lots more to choose from too; he has the Lamb's Book of Art with over 65 lessons. The projects range from drawing, nature, perspective, color, portraits, anatomy, shading, color wheels, lettering, creativity, rules & measurements, cartoons & lots more.  There is also the Lambs Book of Art II with lots more lessons!  How Great Thou Art  has a classical, inspirational approach to it. For beginners and intermediates, there are over 70 daily lessons that include line, ellipses, simple objects, shading with line, complex objects, composition, anatomy, trees, flowers, nature studies, independent study, perspective, proportions, creativity, pen & ink, and still life. For the younger ones, check out Baby Lambs; this isn't just a coloring book.  It also teaches beginning drawing, color theory, lettering, addition and subtraction, and beginning writing – all in a fun way with art! There is even a cut and paste section (my 5 year old's favorite part!).
Grade Level – Pre-K-12th Grade
Price Point – $9.95+ (this does not include the art supplies)
Learning Style – Unit Study/Independent
Full Review – Cathy Duffy

Summary
These are online lessons and a one-year subscription gives you access to over a thousand hours of art lessons. There are also group membership prices if you are a part of a homeschool group you could consider. The website features three levels of lessons: Level 1: Mini-Marshmallow, level 2: School of Imagination, and level 3: Online Video Art Lessons. There are over 300 lessons in total and Mark Kistler makes them a lot of fun too. He will create stories while drawing and as the story unfolds he draws it. With this program students learn realistic drawing techniques, although often the subjects are more like cartoons. You can even print out PDF's of lessons like "the Twelve Renaissance Words of Drawing in 3-D" which while rather advanced teaches some very valuable techniques. The "22 Augmenting Art Accents" illustrates techniques like spirals, texture, and proportion; in the "Drawing Compass" students learn to think about the orientation of elements in their drawings. This is a fabulous reference to have handy as you learn both basic techniques and some more advanced ones. There are also some e-books and drawing games for challenges.
Grade Level – 3rd Grade-Adult
Price Point – $99.95/year (this does not include the art supplies)
Learning Style – Unit Study/Independent
Full Review – Cathy Duffy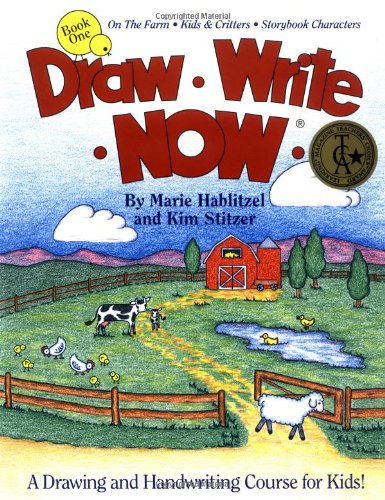 Summary
This is a great way to encourage drawing and writing for children ages five to ten. There are 8 books in all ranging in topic from the weather, to on the farm, Christopher Columbus, the United States and animals habitats. In each drawing lesson there is a colorful picture with step-by-step instructions, as well as a writing lesson that includes four simple handwritten sentences. These have great art instruction (simple 6-9 steps in all) as well as handwriting practice and fun facts and reading recommendations for whatever we happen to be drawing. These are an excellent addition to any program.  Please keep in mind however all eight books are at the same level and do not progress beyond. These are also great to use with unit studies or make your own unit studies from each book. My kids (ages 3,5 and 9) have these books scattered about the house often!
Grade Level – 3rd Grade-5th Grade
Price Point – $13.50+ (A set of all 8 books is also available for purchase)
Learning Style – Unit Study/Independent


Summary
This program has 8 levels which include a full year of visual art instruction on 3 DVDs (18 modules). Students learn and build and develop a foundation of skills through working along an essential elements and principles of art path which includes: line, color, space, shape, form, texture, pattern, balance and emphasis. The program includes art-history, media exploration, creative self-expression, cultural appreciation, right-brain drawing techniques, and more. They also provide lesson plans to follow, with simple and clear objectives listed, materials, techniques and how to teach each lesson. They even include instruction for giving an art show, visiting an art museum and artist chronologies. They also offer art supply kits and art print kits to further enhance studies.  On the down side, the DVDs are rather expensive, and the program seems a bit dated, but the kids have loved the art instruction, which is simple to follow and they enjoy being able to work independently on a wide range of projects.  My kids love art so something that can both encourage creativity and build a greater appreciation for art is always a big hit in this house!
Grade Level – 3rd Grade-10th Grade
Price Point – $155+
Learning Style – DVD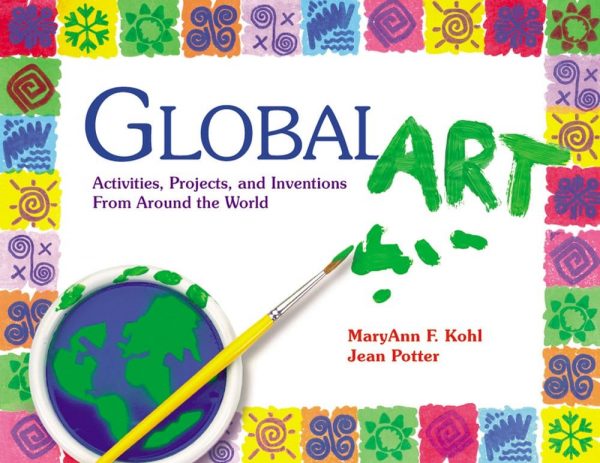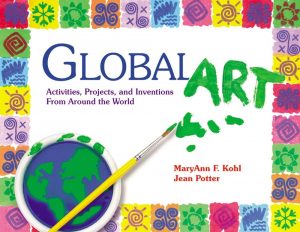 Summary
This is such a fun book to have in your home library. With over 130 arts and crafts projects arranged by continent this is a fun way to study cultures and the world. In each unit there are activities presented by country or people groups. You can use these activities as you teach about each place or people. As a family that often hosts foreign exchange students we tend to use this more heavily when they are with us; it is a lot of fun to complete parts of this with the student (we have hosted ones from China, France, Brazil, Spain, Norway and Jordan) and they even add their own ideas and crafts to our program as we go along. This product uses many various forms such as collage, painting, printing, construction and sculpture to help children learn about and gain an appreciation for peoples and cultures all over the world. All the activities are explained in simple step-by-step detail along with geographic and cultural background information. We especially enjoyed the lesson on Antarctica.
Grade Level – 3rd Grade-6th Grade
Price Point – $16.95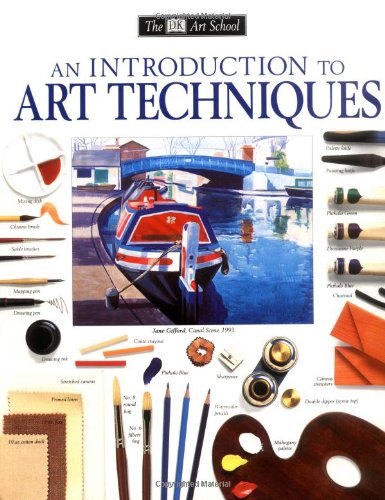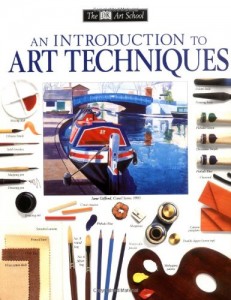 Summary
There are so many things covered inside this book! Chapter topics include; Drawing, Perspective, Watercolor, Oil Painting, Acrylics, Pastels, and Mixed Media. This art resource covers materials, how to use them, and great ideas for projects. This is an art book that I feel is a must have if you want your children to truly understand art and experience it, in all of its forms. This will surely inspire and teach your child a lot about art.
Grade Level – 5th Grade-Adult
Price Point – $22.47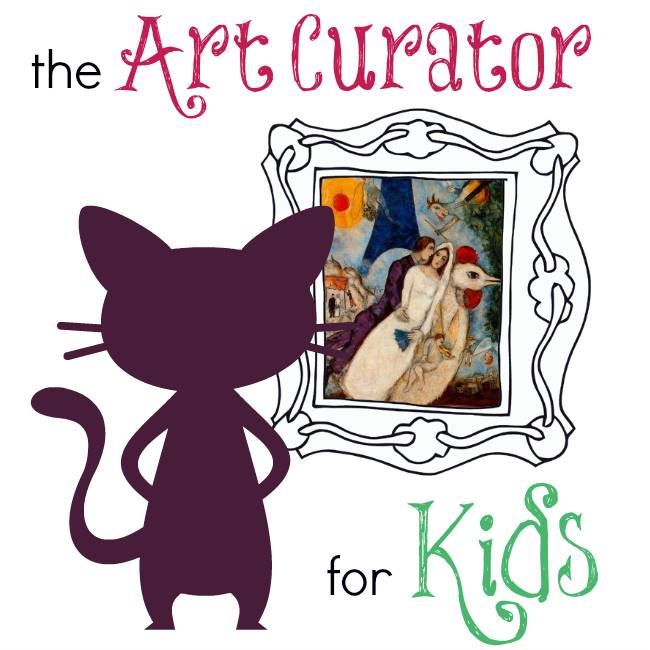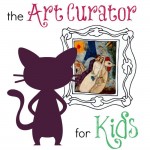 Summary
This is a free site created by Cindy, from Dallas, Texas who works from home as an online art teacher. She was once a museum educator, professional development manager, and art teacher, and has taught all levels from elementary to college. Her website is chock full of amazing projects such as the Japanese word block prints, to the Lego Mosaics (my boys loved this one!) and All Things Origami. There are even plenty of great videos and games for kids to enjoy as they learn! Sign-up for her newsletter and have lots of fun and free art content delivered right to your inbox! Subscribers also receive a free art appreciation printable worksheet bundle.
Price Point – FREE with Paid Pruducts Available
There are so many amazing benefits to doing art in your homeschool and really you don't need much more than paper and some paint or crayons. Children will learn and the more they are allowed to do, the more amazing their creations will become, even without a curriculum. Just remember, when it comes to art there is no right or wrong way. It is simply beautiful as its own creation. Encourage them to be creative; build them up and help them to know that doing it different is okay. With some time and a few art supplies you will be amazed at all your children create!!
*Please note that the pricing was current at the time this post was written. Always check pricing before checking out.*
You can find the rest of the homeschool curriculum round up series here.