Are you looking for an engaging K-2 science program that your kids will love? Science4Us is a complete, web-based K-2 science curriculum that teaches science and builds solid foundational skills using a fun, interactive approach. Based on the 5E instructional model of Engage, Explore, Explain, Elaborate and Evaluate, Science4Us teaches Physical Science, Life Science, Earth/Space Science and Inquiry with over 350 online, animated activities that feature engaging songs, stories and simulations.
Science4Us also offers tons of offline material and ideas for hands-on projects. In addition to science, the program includes cross-curricular activities in math and language arts that allow students to practice skills such as letter recognition and word-building, as well as working with different types of charts and graphs reading and interpreting data. Students also learn the importance of note taking and observing with their very own digital notebook, which is a part of many of the activities. Parents have access to various helpful resources: detailed lesson plans to help you prepare and plan; automated student reports for tracking progress and homeschool portfolios; and session guides full of detailed descriptions, student objectives, support materials and more. Students can access Science4Us on the web or on the free iPad app.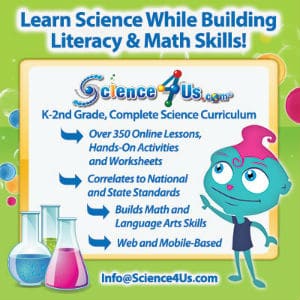 Summer has arrived and it is time to start planning for next year's homeschool curriculum. I decided that I would feature a round up of some of the popular homeschool science curriculum. I hope that it will help anyone that may be thinking about changing curriculum or those that are searching for a new science curriculum.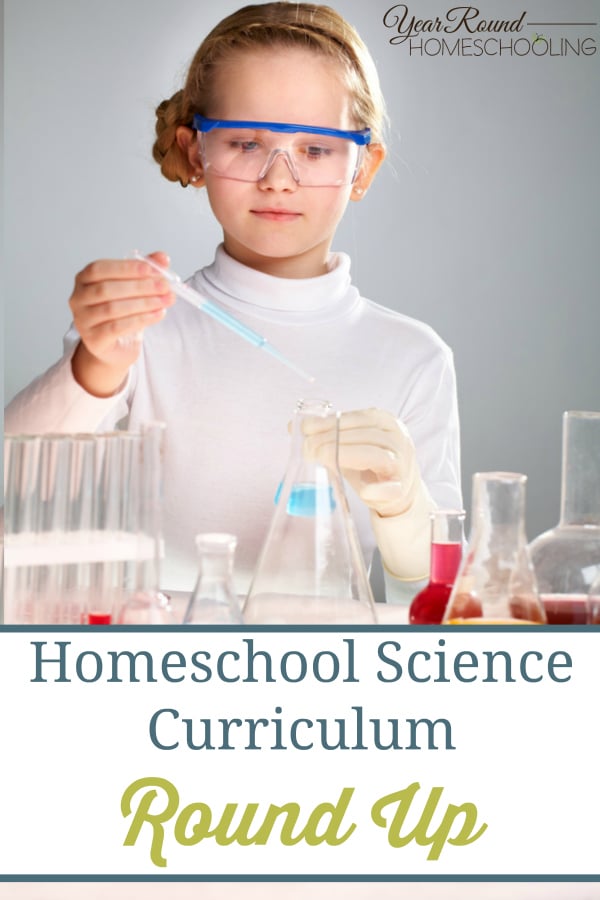 Finding a science curriculum in my experience, can be quite difficult. There are so many parameters to take into consideration, religious convictions, amount of experiments or lab, apparatus' to acquire, textbooks versus living books, online or book, secular or Christian, grade levels, etc…
I will not tell you which one you should pick, as these decisions are very personal and specific to one's goal and religious beliefs, but one thing I can assert is that whatever you choose, it must have the following criteria:
True science as opposed to pseudo-science.
Incorporate some sort of hands-on (how much is irrelevant as long as there is some, although, as you get higher in the grades, more lab work will be necessary).
That said, here is a list of the top homeschool science curricula which have proven themselves on the homeschool market over the years: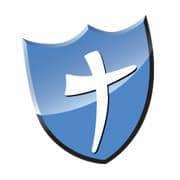 Summary
Apologia is a family-owned corporation with the mission to help homeschooling families learn, live, and defend the Christian faith. We offer creation-based science curriculum for K-12, worldview curriculum for ages six to fourteen, practical and inspirational books about homeschooling, and other topics of interest to homeschool families.
Grade Level – K-12
Price Point – $39+ (Elementary Science)
Learning Style – Textbook
Full Review – Cathy Duffy
This is one of the most popular science curriculum among homeschoolers. It is a texbook curriculum with lots of experiments throughout the year. It is strongly young earth oriented curriculum.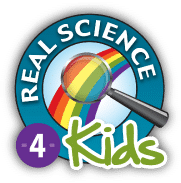 Summary
Instead of generic "science," Real Science-4-Kids introduces kids to the core disciplines of science. Students learn chemistry, biology, physics, geology, and astronomy. Most science books for young children ignore chemistry and physics, yet chemistry and physics are foundational for all science. Instead of waiting until high school, Dr. Keller believes that young students should learn chemistry and physics in elementary and middle school grades.
Grade Level – K-12
Price Point – $29+ (Elementary Science)
Learning Style – Multi
Full Review – Cathy Duffy
I love these books. Colorful, engaging and cove Chemistry, Biology, Geology, Astronomy and Physics. No age of the earth is mentioned in this curriculum.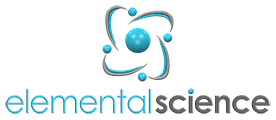 Summary
At Elemental Science our mission is to help teachers and parents teach science! We offer easy-to-use plans that feature the three essentials for teaching science. Learn more about Elemental Science here.
Grade Level – Pre-K-12
Price Point – $5+ (Pre-K Digital Science) $20+ (Elementary and Jr. High Digital Science) $140 (Online High School Full Year Course)
Learning Style – Classical
Full Review – Cathy Duffy
Elemental science is a classical education type of curriculum, heavy on notebooking.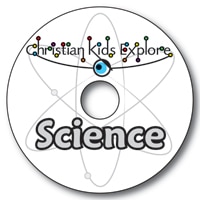 Summary
This user-friendly, unabashedly Christian, one-year science curriculum for elementary students includes teaching lessons, gorgeous coloring pages, hands-on time, memorization lists, review sheets, creative writing assignments, and an awesome supplemental book list! Your choices from this curriculum include biology, earth and space, creation science, chemistry or physics!
Grade Level – Elementary
Price Point – $34.95+
Learning Style – All
Full Review – Cathy Duffy
This is another homeschool science curriculum that we have loved. It is an excellent Christian curriculum that teaches thorough science.

Summary
The e-Science learning program is a rich environment built by scientists and engineers that are passionate about science and have an insatiable curiosity about the world around them. The e-Science program provides both the hands-on experiments and the academic background they need, and it's self-guided so you don't need to be hassled with the preparation.
Grade Level – K-12
Price Point – $37+ (Elementary)
Learning Style – Hands-On
Full Review – Cathy Duffy
This is a science experiment based science curriculum.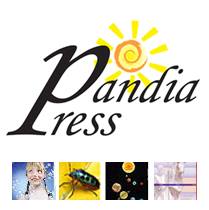 Summary
R.E.A.L. Science Odyssey is written specifically for home and small classroom use. Packed full of serious science and loads of fun, it is an incremental program that gently builds on itself and incorporates mathematics, scientific method, and science terminology. Created with the science novice in mind, you don't need any science background to teach RSO.
Grade Level – K-12
Price Point – $47.99+ (Elementary Digital Curriculum)
Learning Style – Hands-On
Full Review – Cathy Duffy
This homeschool science curriculum provides engaging books, filled with hands-on activities. This is a favorite science curriculum among homeschoolers as well. They claim to be a secular science curriculum.

Summary
Noeo Science provides a quality homeschool science curriculum for elementary students, including award-winning experiment kits, fascinating books, and easy-to-use instructor's guides.
Grade Level – 1st-8th
Price Point – $100+
Learning Style – Classical/Charlotte Mason
Full Review – Cathy Duffy
Noeo Science is a thorough secular curriculum with Charlotte Mason and Classical bents.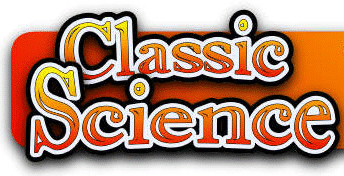 Summary
Classic Science is a colorful, engaging, funny but thorough, secular science curriculum, created by a High School Teacher known as Mr. Q.
Grade Level – K-12
Price Point – $50+
Learning Style – All

Summary
While studying science from a biblical viewpoint, your children explore God's creation, investigating the far reaches of the universe, the structure and inhabitants of the earth, and the workings of cells and atomic reactions. As they learn with the BJU Press homeschool science curriculum, your children will see God's orderliness in both physical and biological systems.
Grade Level – 1st-12th
Price Point – $153+ (1st Grade Curriculum Kit)
Learning Style – Textbook
Full Review – Cathy Duffy
BJU Science curriculum is a textbook style Christian Curriculum.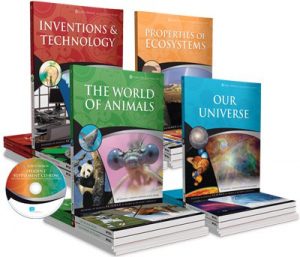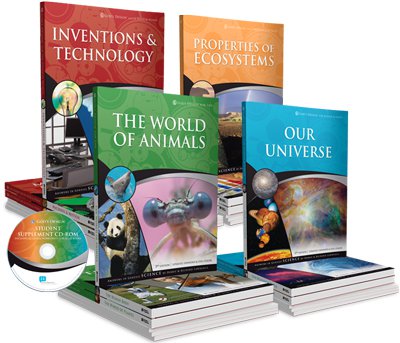 Summary
Bible-based and Creator-centered, God's Design for Science Curriculum will sow a love for science in your students grades 1–8. The evidence supports the Genesis account of creation!
Grade Level – 1st-8th
Price Point – $89+ (If purchased individually, the 4 courses are available for $299 as a package deal)
Learning Style – Textbook
Full Review – Cathy Duffy
The God's Design science curriculum is a colorful, multi-level Christian curriculum that is strongly young earth based.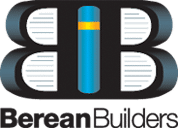 Summary
Science in the Beginning, is the first book in the series. As discussed, it presents science in the setting of the days of creation. Each book in the series will be structured in the same way, so the only thing that changes with each book is the content. The second book in the series is called Science in the Ancient World, and it covers the science that was discovered from the time of Thales (a Greek philosopher who lived around 600 BC) to the time of Leonardo da Vinci (who lived from AD 1452 to 1519).The next book in the series is called Science in the The Scientific Revolution. It starts with the Scientific Revolution, which began with the publication of Copernicus's heliocentric theory of the universe and Vesalius's foundational work on human anatomy.
Grade Level – K-6th
Price Point – $39+ (Per Course)
Learning Style – Hands-On
Full Review – Cathy Duffy
These courses are by J.L. Wile, it explores science in a chronological way. It has a cool interesting approach with great science teaching and experiments.

Summary
A complete hands-on elementary science curriculum with challenging content that engages students and is easy to teach.
Grade Level – K-4th
Price Point – $245+ (Kindergarten Program)
Learning Style – Hands-On
Full Review – Cathy Duffy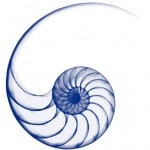 Summary
Digital Science Online is an annual subscription to an elementary or secondary school collection of science videos, clips, animations, images, assessments, student activities and teacher's guides. Teachers and students have 24/7 access to Visual Learning Systems' vast science media library at home or school.
Grade Level – K-12th
Price Point – $99+ (Homeschool Program)
Learning Style – Online
Full Review – My Full Review
Below are some extra science resources that you can add to your studies:
Summary
In the three-book The Story of Science series, master storyteller Joy Hakim narrates the evolution of scientific thought from ancient times to the present. With lively, character-driven narrative, Hakim spotlights the achievements of some of the world's greatest scientists and encourages a similiar spirit of inquiry in readers.
Download N Go Unit Studies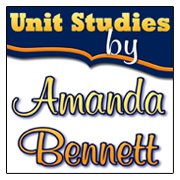 Summary
Download N Go™ unit studies are interactive and engaging one-week studies that are cross-curricular (include history, geography, science, etc.). They include integrated lapbooking components, and are ready to use immediately—no preparation required.
Grade Level – Pre-K-12
Price Point – $5+ (Digital Curriculum)
Learning Style – Unit Study
Full Review – Cathy Duffy
You can find some interesting science unit studies by Amanda Bennett to add to your science learning fun!
Do you have a science curriculum that you love not listed here? We would love to hear about it, share it with us in the comment.
*Please note that the pricing was current at the time this post was written. Always check pricing before checking out.*
You can find the rest of the homeschool curriculum round up series here.