Over the course of the last decade working with many homeschoolers as the administrator for Guilford Christian Academy I have been asked, "Do you have a problem with us homeschooling year round?"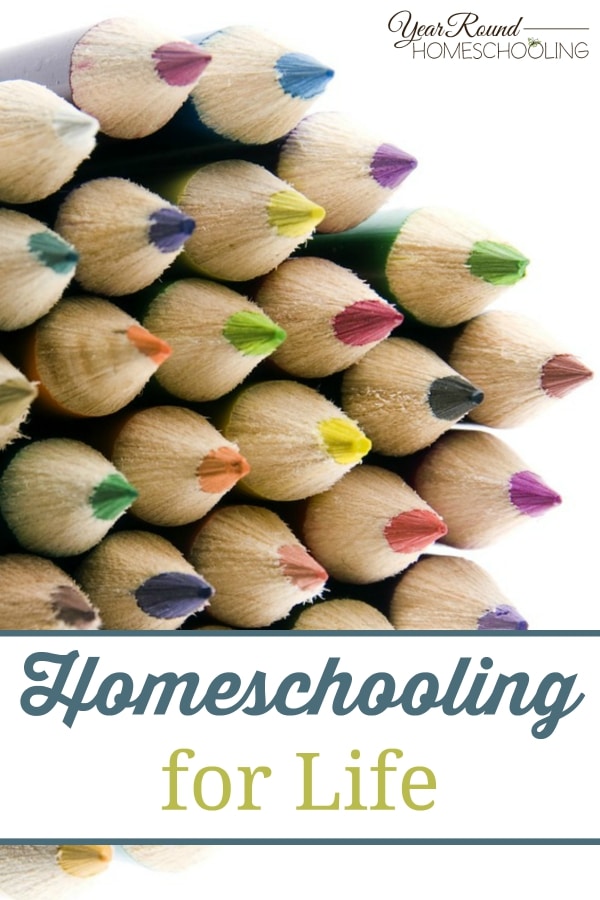 Homeschooling for Life
My reply, as I smile, is "Not at all". We as a family have never turned off learning over the summer, we use every opportunity for a teaching moment. Homeschooling is just a way of life for us, a lifestyle if you will. You never have to worry about meeting the compulsory attendance.
There are many opportunities for using activities and events over the summer for some free homeschooling for example: most local libraries have summer reading programs, there are also many VBS's going on. Camping can be quite a learning environment, gardening, summer camps and much more. Learning never stops, not even for the summer this is why we consider ourselves year round homeschoolers.
Think about it, as adults, we learn something everyday, it is no different for our children. Think outside the box and use the resources around you in the summer to make the learning more hands on and fun. Much of our fine arts is done over the summer visiting the different summer shows in our area with local talent playing at local events. There are the Wild West Days and Homecoming events, Whoopie Pie Festival and the Piscataquis Balloon Festival, the River Fest and much, much more just in our area. We can teach the children how to make wise purchases by viewing the different vendors and then deciding what you have to spend, what the options are and what would be your wisest choice. You can learn the history of the whoopie pie or take a flight in a balloon. There is so much to do!
Different times of the year you may have to take time off from homeschooling and by homeschooling year round it will allow you to take the time off when you need it. Although you can be sure, there is some learning going on even in those times. So, enjoy your children and give them the love of learning that lasts all year not just September to June. 
Happy Homeschooling!
Follow all our encouraging year round homeschooling stories by visiting our Pinterest board below.
Follow Misty Leask's board Homeschooling Year Round Stories on Pinterest.