When we first decided to homeschool our children we had two young ones just starting out and one that was in the government school as a seventh grader. We decided to give it a try, choose some curriculum for each child, and start in September at the kitchen table; it was great! There were good days and bad days, but we were determined.
Once we completed our first year we felt that we could do this homeschooling thing and it was going to be the best thing we could do for our family. Then we realized that our oldest was going to be in 9th grade and thought, oh NO what are we going to do? It's high school, can we do high school? So, we started to look at all the curriculum options available, (they really do need to limit them, having too much to choose from makes it difficult) and we knew we were going to do our best to get through this.
We decided on the A Beka video program and began our high school trek. I have to say that looking back now, that I would not have chosen that option, but we were scared and very concerned that we would not cover everything that we needed to cover. The video course was graded by A Beka (which was fine) and our flexibility was not what it could have been had we taken a different route. We completed that first year of high school…Phew!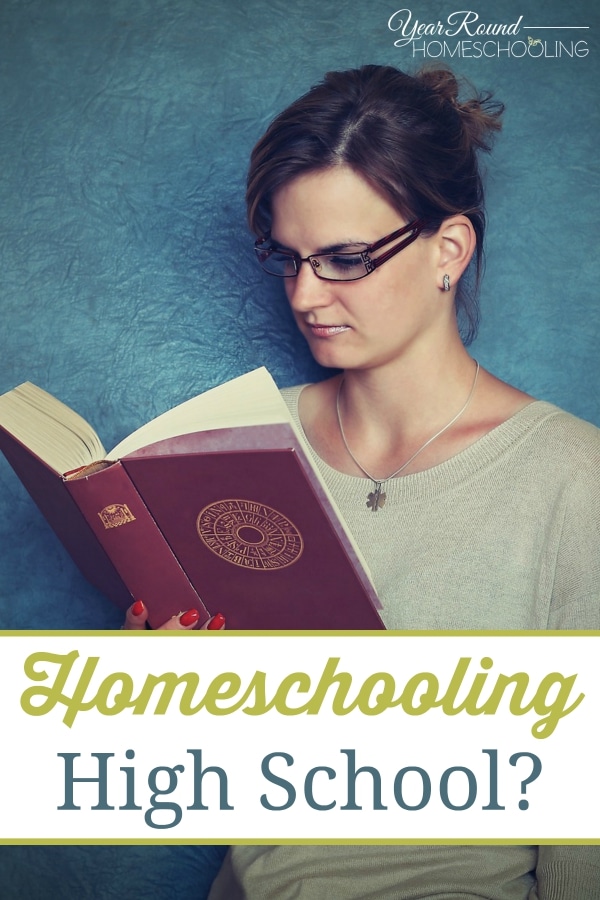 Homeschooling High School?
We had several years to figure it out with the next two kids and our approach was totally different by then. We realized that not all learning comes from a book, there is learning in life and every child has different goals. So, when we got to high school with the last of our two children we gave them the tools they needed and they accomplished their goals.
There are so many options out there now for homeschooling high school that it is easier than ever, there are co-ops and different courses offered in many different ways from adult ed to extension office, etc.  In my next article I will talk about the Maine state law specifically and what your obligations are.
Homeschooling a high schooler is very doable. Whether you are pulling your student out of high school or you have homeschooled and now are fearful of starting high school, you can do it! We have known many homeschoolers that have graduated and gone on to higher education with great success. Many have started their own businesses or have started a job and did not continue on to college, but they are still very productive in society. Many have gone before us and many will go behind us.
Happy Homeschooling!
Proverbs 22:6
Train up a child in the way he should go: and when he is old, he will not depart from it.
Homeschooling high school requires more planning than elementary! Find great resources, planning tips and more for homeschooling your high schooler by following our Pinterest board below.
Follow Misty Leask's board Homeschool: High School on Pinterest.