Get started planning your adventures throughout 'The Gem State' with this ready to go Idaho Field Trip Guide!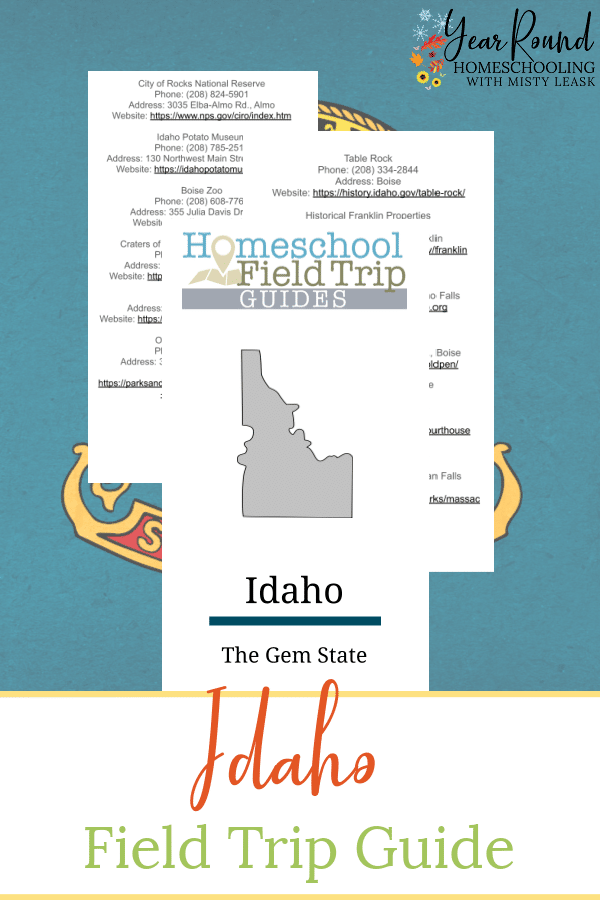 Including more field trips is one thing I would do differently if I had our homeschooling journey to do over again.
The hard part for our family is that we've always been a self-employed family in one way or another.
When my husband fished commercially full-time, he worked when the weather was good and was home when it was bad. Since then we've owned and operated vacation rentals that keep us crazy busy 9 months out of the year.
Neither of those situations made field trips an easy addition to our homeschooling. Thankfully, there were lots of amazing virtual field trip options around the world that we enjoyed together as a family.
Inside this Idaho Field Trip Guide, you'll find 20+ field trip ideas that the entire family can enjoy.
I've included several different types of field trips to ensure that everyone in the family can pick one to visit during your time in Idaho.
As this is a digital field trip guide for Idaho, you can either print it out to have in hand on the road or use it digitally on your phone, tablet or PC.