We started homeschooling in early 2005 after pulling our daughter out of the 4th grade in public school. Our first few months of homeschooling method were pretty rigid and public school like. It was complete with her own little desk in our classroom and a schedule that left very little room for life. This quickly grew tiresome and difficult to maintain because I was also tending to our toddler son and providing in-home child care for 2 other young children. We started "falling" behind with our lessons, our daughter grew cranky with an attitude towards school work, and I became frustrated with always playing catch up. By the time the "next" school year came around we adopted a new homeschooling method…unschooling.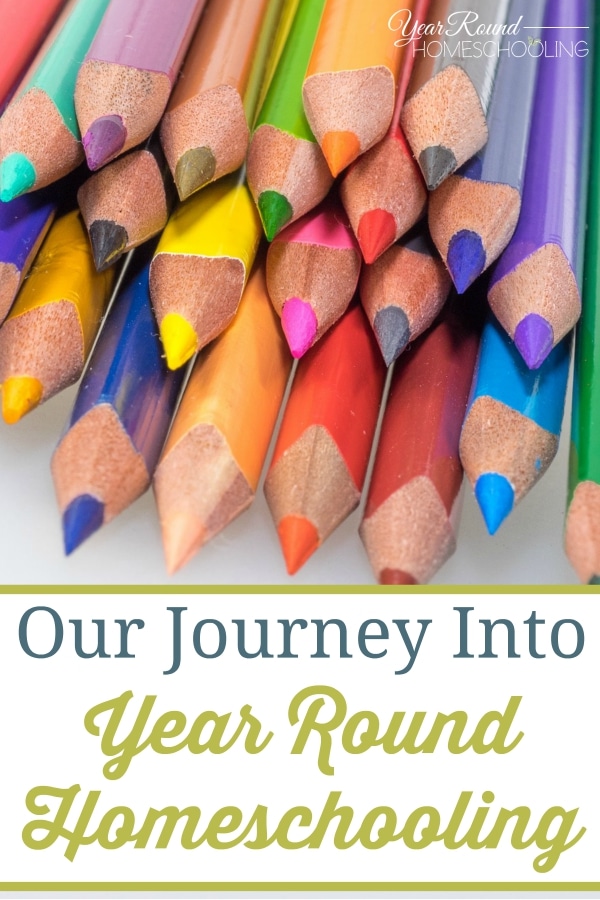 Our Journey Into Year Round Homeschooling
Unschooling allowed us the freedom to learn about the things that interested our daughter without the constraints of a rigid schedule. It was also then possible to "do school" in the summer time without argument from our daughter since it didn't always seem like we were doing school. That is when we decided that our homeschool schedule would be year-round. Our school year is from June 1st to May 30th, while we typically do lessons Monday-Friday, we do occasionally have lessons on Saturdays if life gets in the way during the week and we miss a lesson or two.
There are many benefits to Year Round Homeschooling, but my favorite benefit is that since we don't take long summer breaks, we can schedule longer breaks during the holiday season when our extended families usually gather for Thanksgiving and Christmas. As a Military family we recently relocated and now live several hundreds of miles away from all of our extended families, so having longer holiday breaks will allow us to visit with as many loved ones as possible.
Now, 9 years later, our homeschool method has changed over the years from "school at home" to unschooling and now to a Charlotte Mason approach but, no matter the style, we still maintain a year-round homeschooling schedule.
Follow all our encouraging year round homeschooling stories by visiting our Pinterest board below.
Follow Misty Leask's board Homeschooling Year Round Stories on Pinterest.