As homeschool moms we need to keep our child's learning on track. We need to stay on top of what they're learning and how well they're grasping new concepts, this is especially important because it is how we'll know when they need extra instruction.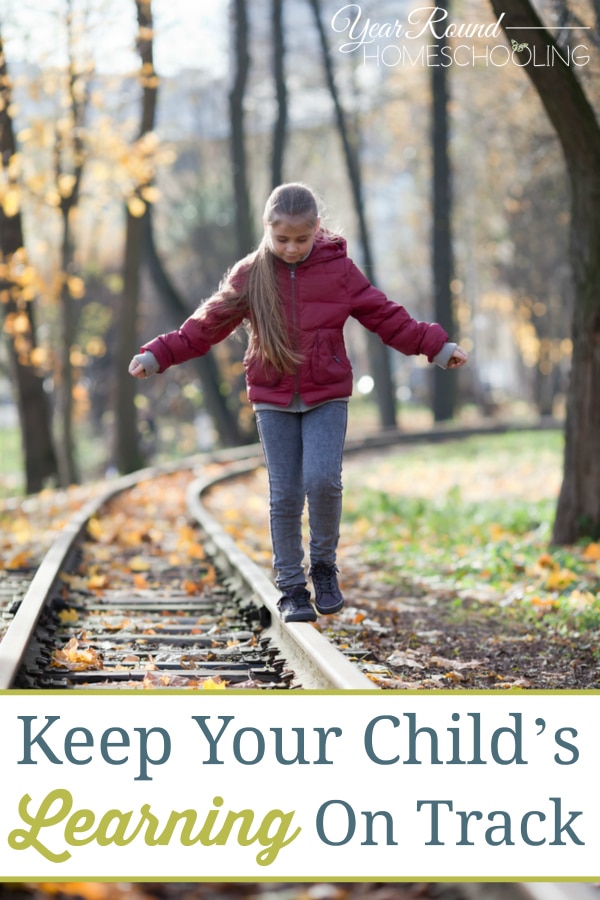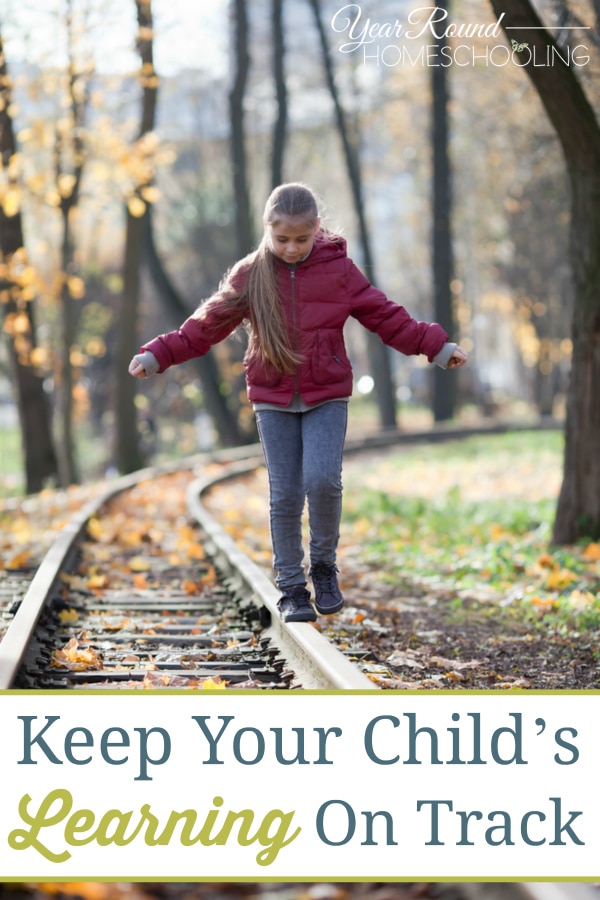 While teaching our children to be independent learners is extremely important for their future as adults, throughout their homeschool journey we must be involved in their learning every day to ensure they continue to grow!
One of a homeschool mom's greatest fears is that her children will not learn everything they need to know before they enter the world as adults. This fear is easily dealt with when we consistently keep our child's learning on track by looking over and/or grading their homeschool assignments weekly.
Some homeschoolers use a grading system, while others use a pass or fail method. What checking method you use is not of great importance, but knowing where your child is excelling and where they are struggling is essential. We can not give our children the best education if we do not take great care in instructing them properly and we can't instruct them properly if we do not know where they are in need of further instruction. 
[Tweet "As homeschool moms we need to keep our child's learning on track. #YRHTips"]
Every day is busy, beyond homeschooling there are meals to be made, dishes to be washed, baths to be given, etc. Yet, each day our children are completing lessons and moving further in their textbooks/studies. We must take time each week to assess our children's lessons and understanding of concepts being taught. If we do not take time consistently each week to do so, at some point we will miss a concept where our children needed further instruction and we pushed them on. Then, we will find ourselves having to back track in their lessons to find the starting point of the issue and begin again.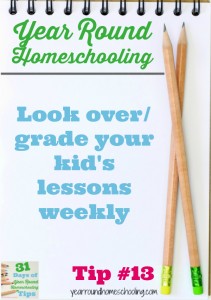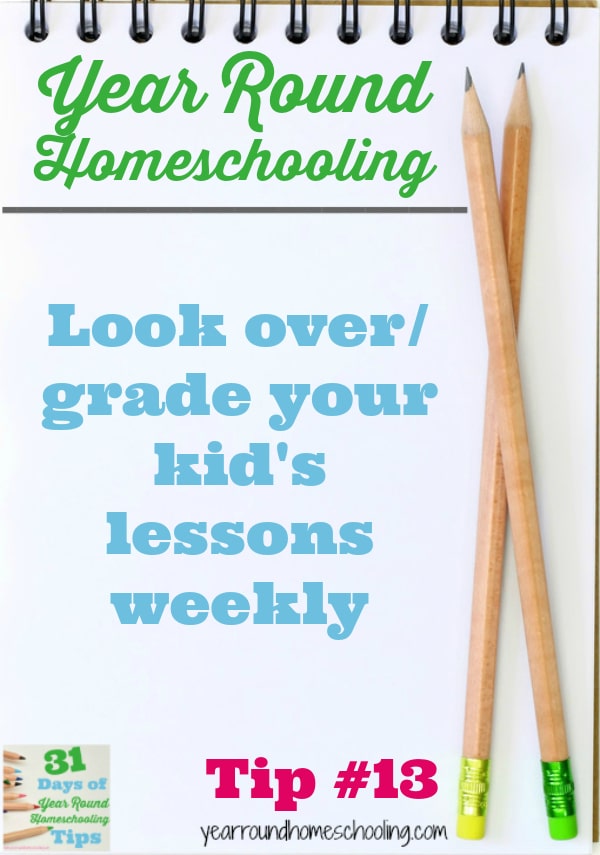 No child wants to go backwards in their schoolwork. This does not inspire them to learn, nor does it encourage a homeschool mom's heart. For these reasons (and more!) we must be diligent in every part of our child's learning, it is a large and high calling, but it is one that we can (and must!) fulfill. Our children will not receive the education that we can give them elsewhere. It is true that a mother knows best, even in regards to her child's education.

You can find the rest of the Year Round Homeschooling Tips from this 31 day series here.
Are you looking for more tips beside what is being shared in the 31 Days of Homeschooling Tips for Moms?
I would love to invite you the community inspired by this series, as we strive to inspire, encourage and empower our readers in everything homeschooling.