We should take time each day to ensure that our children are spending time in the word of God. Whether it be personal devotions, homeschool Bible class or family devotions, it is essential that our kids read the Bible every day. This will help them not only hide God's word in their hearts, but also train them to continue reading the Bible as adults. You can get started together today using this Luke Kids' Bible Activity Pack.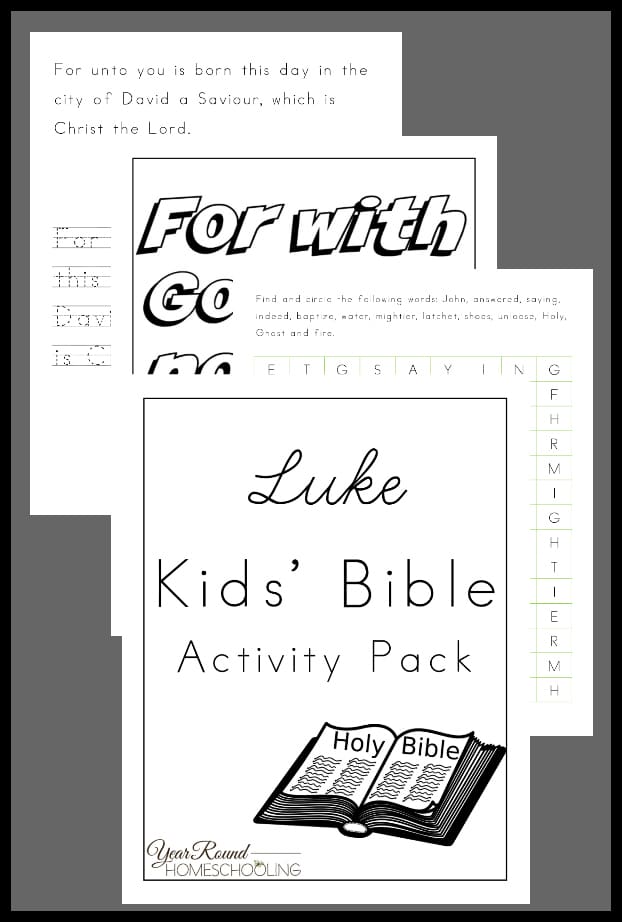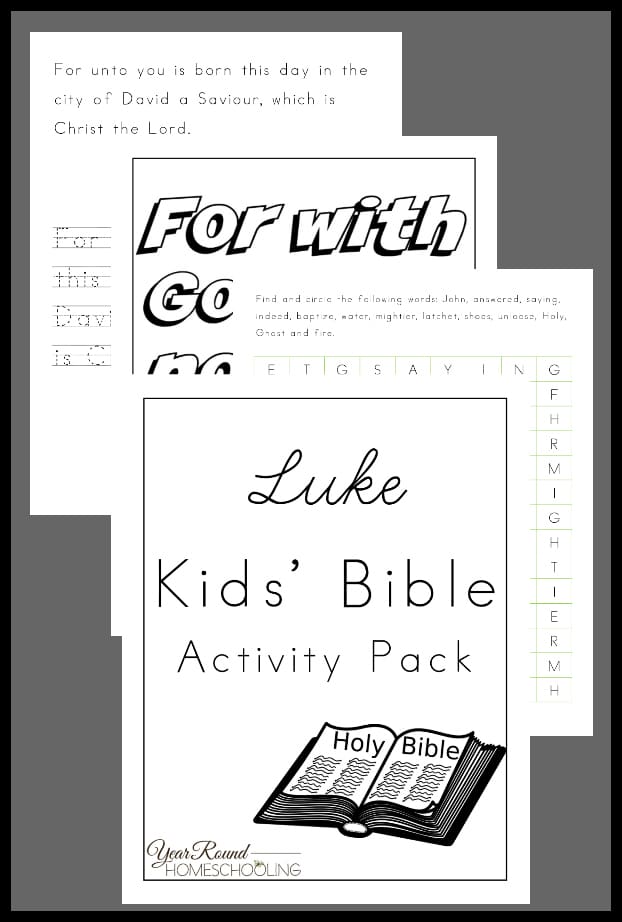 Inside this pack, you'll find over 125 fun pages including; penmanship pages, memorization games, word searches and more! It is my hope and prayer that your children will not only enjoy this resource, but that it would encourage them to want to study and learn more from God's Word.
You'll find all current and future Kids' Bible Activity Packs that I create here!

I didn't design this Bible activity pack to be used alone for your Bible classes, but to aid in the memorization and love of God's Word. Please ensure that you take time to read through the books of the Bible with your children as you utilize these Bible activity packs in your home and homeschools.