These Composer Studies have been a huge hit with you all!! I am so glad you're enjoying them! If you ever think of anyone you would like to see, please feel free to Contact Us and let us know.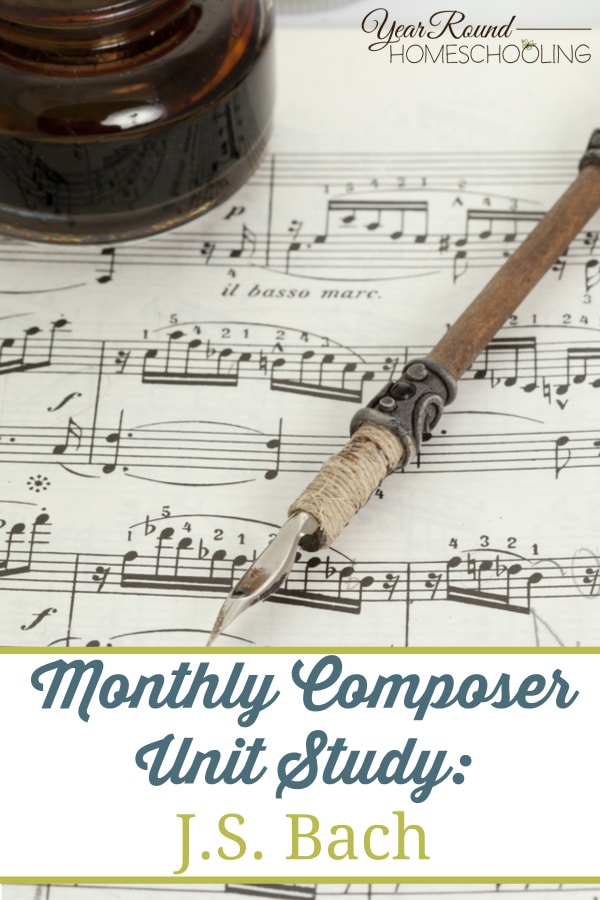 If you've been around the music world at all, you have likely heard of J.S. Bach. But, even if you've never heard of him, you have likely heard his music. Whether in its original classical form or a more modern version, Bach's music is heard in concert halls, movies and has even inspired television themes. I have played several of his sonatas and piano concertos in my studies, but my favorites are Toccata and Fugue in D Minor and Brandenburg Concerto No. 2 in F Major.  Read more about Ludwig van Bach in this month's composer study!
Included in this pack:
Poster Page
Bio Pages
Word Search
Coloring Pages
Copywork (early manuscript, manuscript and cursive)
Notebooking Pages
Timeline worksheet
If you want more notebooking pages, don't miss the ones I made last year. They will work perfectly to study any composer as you go through the month of November. I've also gathered some great resources you can use while you're studying J.S. Bach next month.
Check out these compositions by Bach. It takes a few clicks to get to the actual songs, but keep going – it's worth it!!
This YouTube recording includes 90 minutes 0f a variety of the BEST of Bach. This would be great to play softly while you're reading about him or doing other work, as a fun and easy way to introduce it to the kids. If you're in for the long haul, check out this FIVE hour selection of Bach compositions. You can listen to his famous Brandenburg Concertos (1-6) here.
BOOKS
NOTE: These books are merely recommendations for you to use along side your studies. Please review these resources before allowing your children to view, read or listen to them.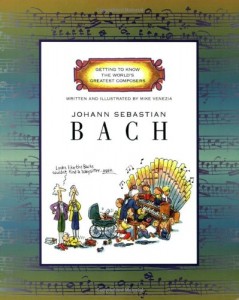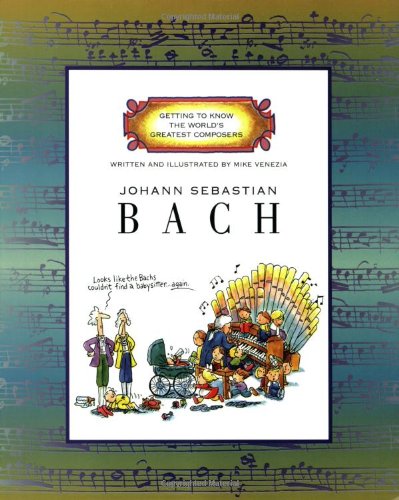 Johann Sebastian Bach: Getting to Know the World's Great Composers – The author/illustrator of the highly successful Getting to Know the World's Greatest Artists series lends his creative talents to another fun, informative series, this one featuring world-famous composers.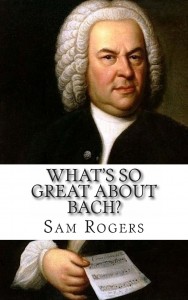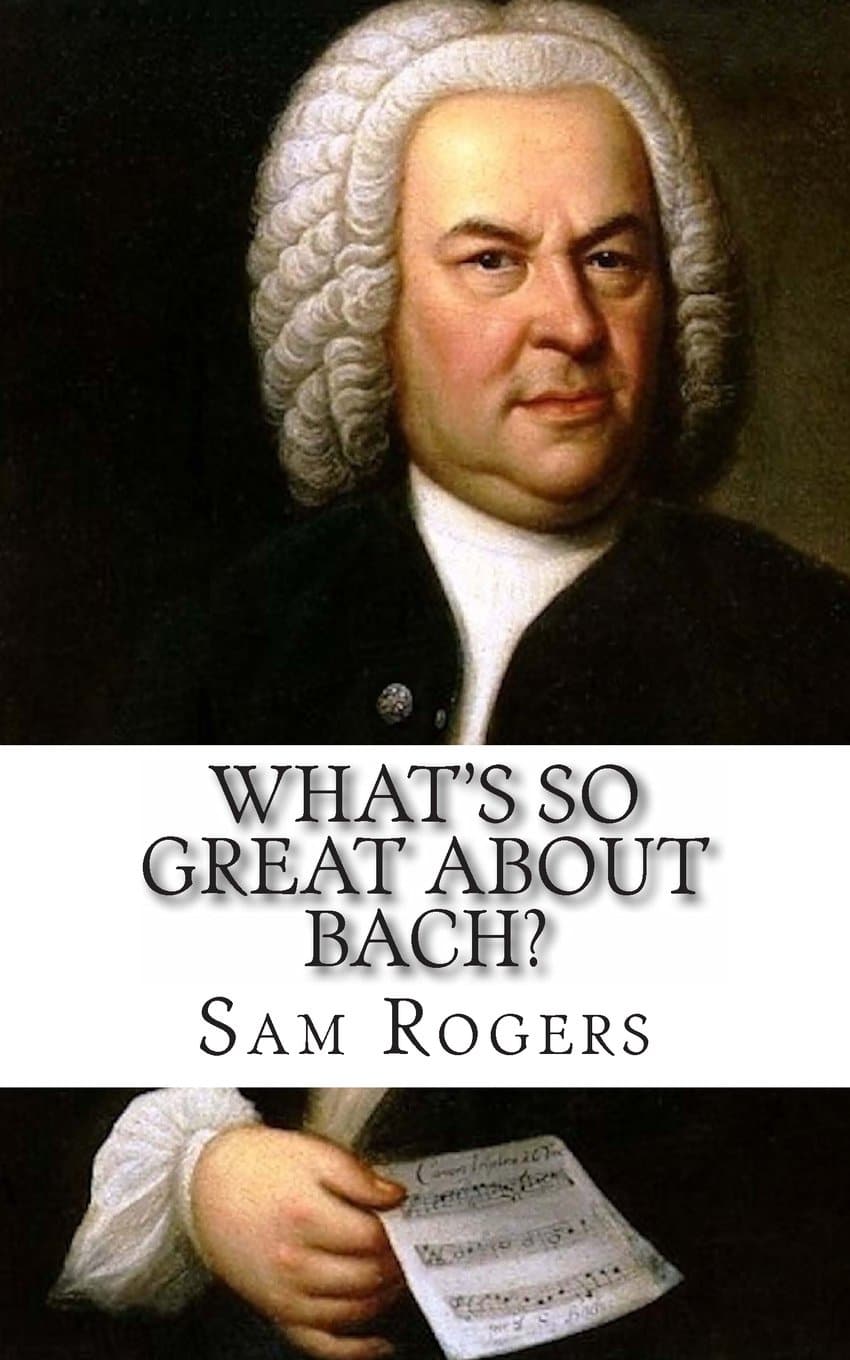 What's so great about Bach?: A Biography of Johann Sebastian Bach for Kids! – The German composer is one of the most famous musicians of all time, and throughout his life he penned absolutely beautiful music that is still popular today. Johann Sebastian Bach, sometimes only referred to as J.S. Bach, or Sebastian Bach, wrote music that today is considered part of the classical genre. You may know Johann Sebastian Bach's name, but perhaps you've wondered, "What's so great about him?" This book (part of the "What's So Great About…") series, gives kids insight into life, times and career of Johann Sebastian Bach.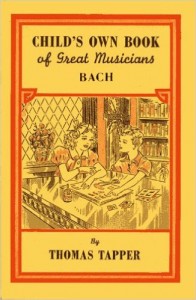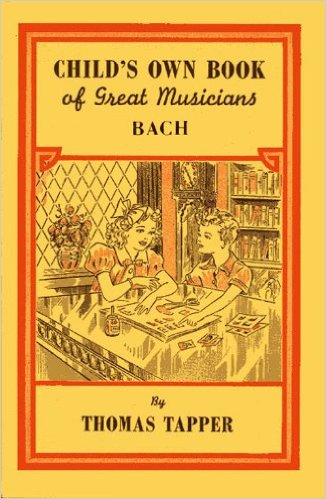 Child's Own Book of Great Musicians: Bach (Illustrated) – This book is one of a series known as the CHILD'S OWN BOOK OF GREAT MUSICIANS, written by Thomas Tapper, author of "Pictures from the Lives of the Great Composers for Children," "Music Talks with Children," "First Studies in Music Biography," and others. This series will be found not only to furnish a pleasing and interesting task for the children, but will teach them the main facts with regard to the life of each of the great musicians—an educational feature worth while. The book includes unique illustrations.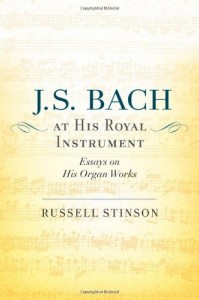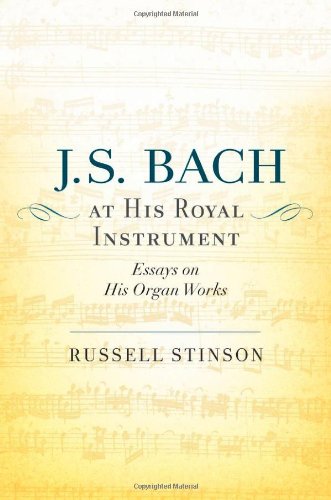 J.S. Bach at His Royal Instrument: Essays on His Organ Works – In this wide-ranging set of original essays, musicologist and organist Russell Stinson investigates Johann Sebastian Bach's compositions for the organ, opening up a wealth of perspectives on the stylistic orientation and historical context of these timeless masterpieces.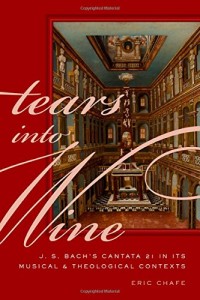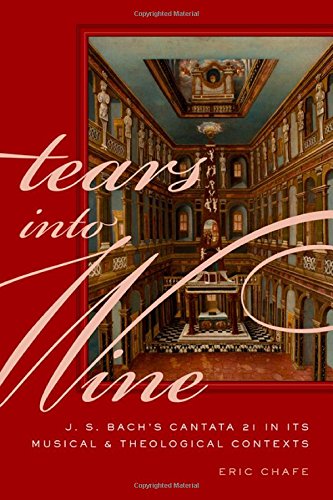 Tears into Wine: J.S. Bach's Cantata 21 in its Musical and Theological Contexts – Generally known in English as "I had much affliction," Cantata 21 draws from several psalms and the Book of Revelations and offers a depiction of the spiritual ascent of the soul from intense tribulation to joy and exaltation. Although widely performed and loved by musicians, Cantata 21 has endured much criticism from scholars and critics who claim that the piece lacks organizational clarity and stylistic coherence. InTears into Wine, renowned Bach scholar Eric Chafe challenges the scholarly consensus, arguing that Cantata 21 is an exceptionally carefully designed work, and that it displays a convergence of musical structure and theological purpose that is paradigmatic of Bach's sacred work as a whole.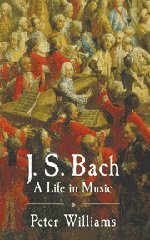 J.S. Bach: A Life in Music – Peter Williams approaches afresh the life and music of arguably the most studied of all composers, interpreting both Bach's life by deconstructing his original obituary in the light of more recent information and his music by evaluating his priorities and irrepressible creative energy. How, even though belonging to musical families on both his parents' sides, did he come to possess so bewitching a sense of rhythm and melody and a mastery of harmony that established nothing less than a norm in Western culture? In considering that the works of a composer are his biography, the book's title A Life in Music means both a life spent making music and one revealed in the music as we know it. A distinguished scholar and performer, Williams re-examines Bach's life as an orphan and family man, as an extraordinarily gifted composer and player and as an ambitious artist who never suffered fools gladly.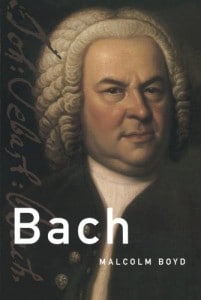 Bach (Master Musicians Series) –  Boyd's treatment of this canonical composer is essential reading for students, scholars, and everyone interested in Baroque music. In this third edition, biographical chapters alternate with commentary on the works, to demonstrate how the circumstances of Bach's life helped to shape the music he wrote at various periods. We follow Bach as he travels from Arnstadt and Muhlhausen to Weimar, Cöthen, and finally Leipzig, these journeys alternating with insightful discussions of the great composer's organ and orchestral compositions. As well as presenting a rounded picture of Bach, his music, and his posthumous reputation and influence, Malcolm Boyd considers the sometimes controversial topics of "parody" and arrangement, number symbolism, and the style and meaning of Bach's late works.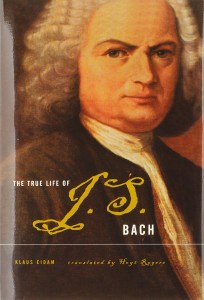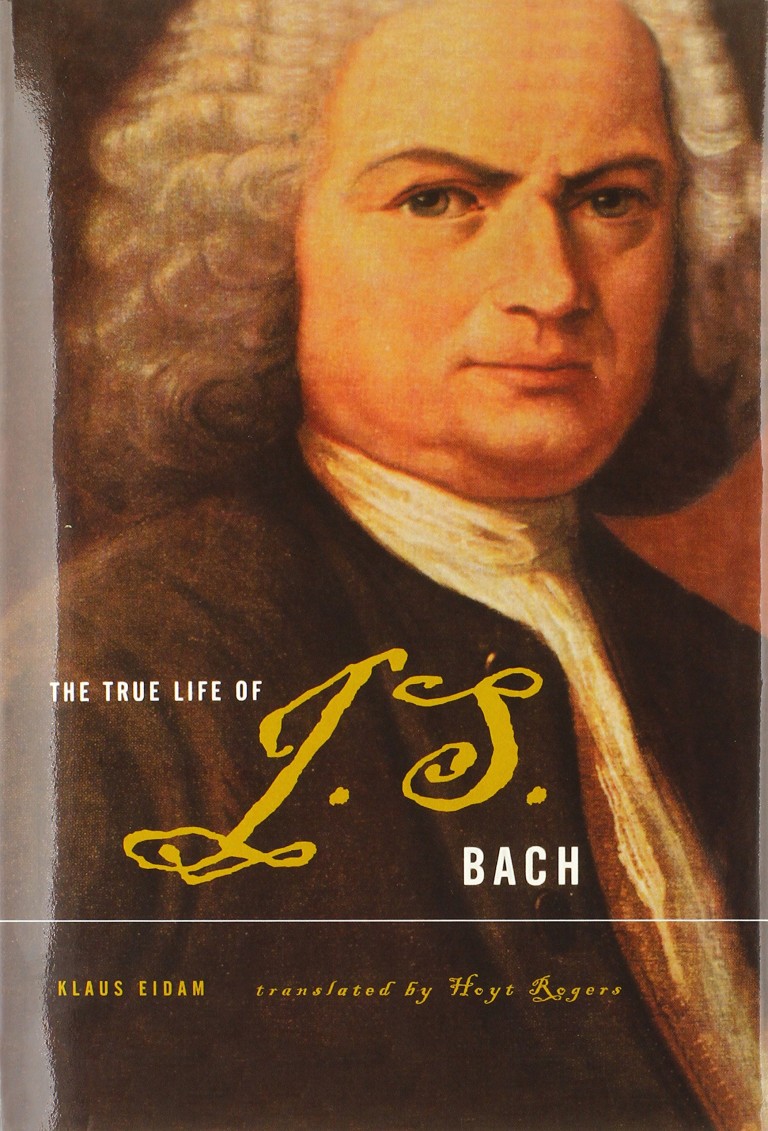 The True Life of Johann Sebastian Bach – In this new biography of Johann Sebastian Bach, Klaus Eidam brings the icon of Baroque music into focus as never before.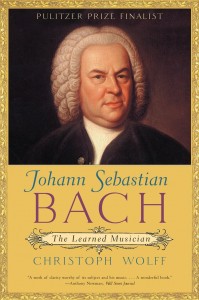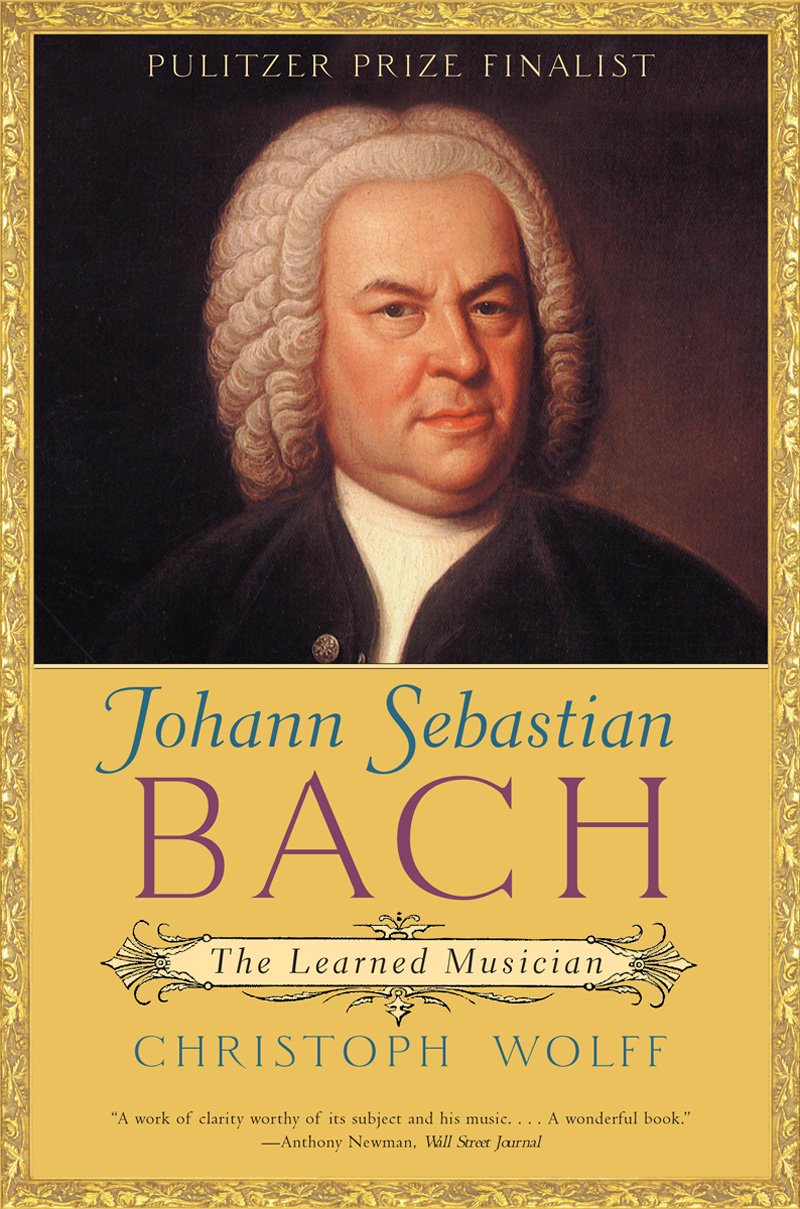 Johann Sebastian Bach: The Learned Musician – This engaging new biography portrays Bach as the living, breathing, and sometimes imperfect human being that he was, while bringing to bear all the advances of the last half-century of Bach scholarship. Wolff demonstrates the intimate connection between the composer's life and his music, showing how Bach's superb inventiveness pervaded his career as musician, composer, performer, scholar, and teacher. And throughout, we see Bach in the broader context of his time: its institutions, traditions, and influences. With this highly readable book, Wolff sets a new standard for Bach biography.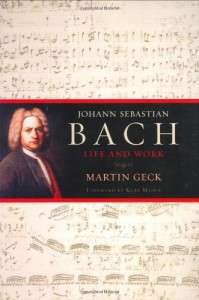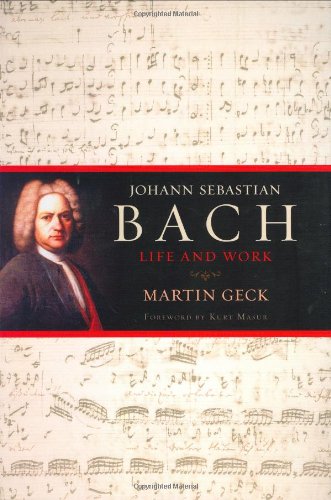 Johann Sebastian Bach: Life and Work – In this major study of the composer's life and work, Martin Geck follows the course of Bach's career in rich detail–from his humble beginnings as an organ tuner and self-taught court musician to his role as Kapellmeister and cantor of St. Thomas's Church in Leipzig. Geck explores Bach's relations with the German aristocracy, his position with regard to the Church and contemporary theological debates, his perfectionism, and his role as the devoted head of a large family.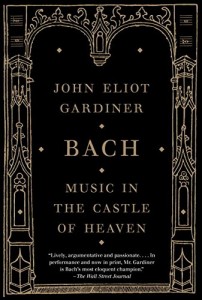 Bach: Music in the Castle of Heaven – John Eliot Gardiner grew up passing one of the only two authentic portraits of Bach every day on the stairs of his parents' house, where it hung for safety during World War II. He has been studying and performing Bach ever since, and is now regarded as one of the composer's greatest living interpreters. The fruits of this lifetime's immersion are distilled in this remarkable book, grounded in the most recent Bach scholarship but moving far beyond it, and explaining in wonderful detail the ideas on which Bach drew, how he worked, how his music is constructed, how it achieves its effects—and what it can tell us about Bach the man.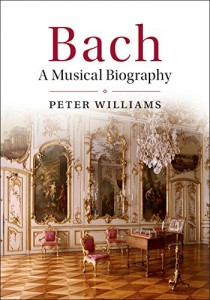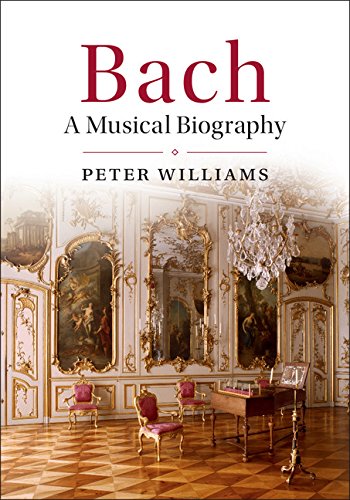 Bach: A Musical Biography – J. S. Bach composed some of the best-loved and most moving music in Western culture. Surviving mostly in manuscript collections, his music also exists in special and unique publications that reveal much about his life and thoughts as a composer. In this book, Peter Williams, author of the acclaimed J. S. Bach: A Life in Music, revisits Bach's biography through the lens of his music. Reviewing all of Bach's music chronologically, Williams discusses the music collection by collection to reveal the development of Bach's interests and priorities. While a great deal has been written about the composer's vocal works, Williams gives the keyboard music its proper emphasis, revealing it as crucial to Bach's biography, as a young organist and a mature composer, as a performer in public and teacher in private, and as a profound thinker in the language of music.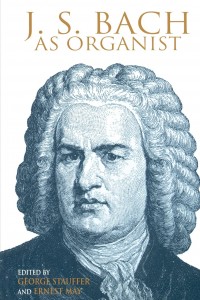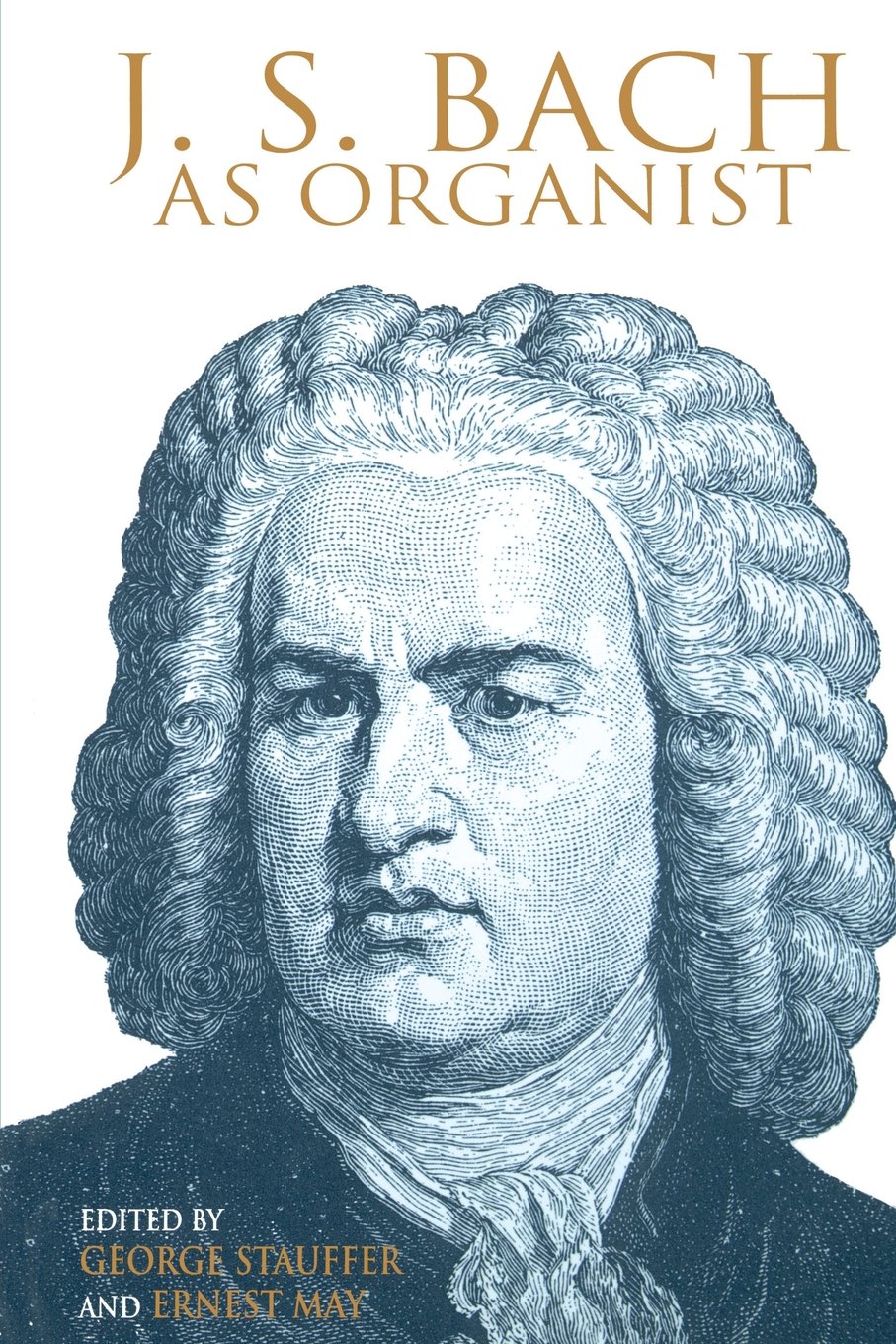 J.S. Bach as Organist: His Instruments, Music and Performance Practices – In J. S. Bach as Organist, specialists from six countries explore Bach's relationship to his favorite instrument during all periods of his career. J. S. Bach as Organist is a book for scholars, performers, and students. Authoritative and wide-ranging.
**NOTE: I recommend parents screen books before allowing their children to view them. You know your children and what is appropriate for you kids, these are merely suggestions.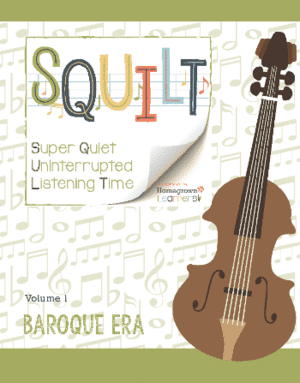 SQUILT is another fantastic way to introduce kids to music and help them fall in love with the classics. The volume covers Bach and several others, which you can learn more about in the Baroque Era: Volume 1.
Are you ready to get started? Download the monthly composer printable pack below.
Want more ideas? Follow my Homeschool: Music board on Pinterest!!
Follow In All You Do's board Homeschool: Music on Pinterest.