Homeschooling multiple ages and/or grades can be challenging, but it is easier than most people think. The best part? You don't have to figure it out on your own, I've got a few tips for multi-age homeschooling to help you along the way.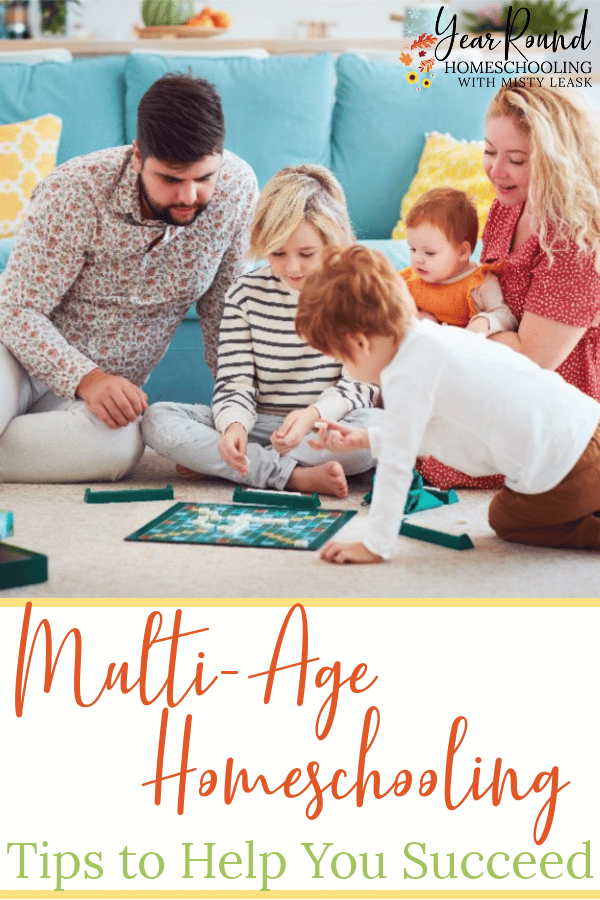 When you start homeschooling with several kids in the family of all different ages and ability levels, suddenly a simple few hours a day can turn into a wild mess that seems to last all day long.
You can make it easier to get more done with your time, meet everyone's needs and help your kids learn while helping to fit everything into a day without losing your mind using a few (or all!) of these tips!
6 Tips for Multi-Age Homeschooling
Teach core subjects individually
I recommend that you teach the three R's individually — Reading, Writing and Arithmetic. Each of your children needs to have your one-on-one attention for these core subjects.
These are subjects that your children will need throughout the rest of their lives, no matter what their future holds. It is imperative that they learn how to read and write well and complete basic arithmetic.
Use a curriculum that works for multiple age ranges
Aside from the three R's, my children learned the rest of their subjects together through middle school for the most part. Whether we utilized textbooks, unit studies, online resources or literature, most of our homeschooling journey was done together.
You can find some great curriculum options that allow you to have your kids of different age ranges work together. For families with multiple children, this can be a tremendous blessing.
Set up a safe play area for toddlers
Setting up a safe space for your younger children is one of the best tips you can find for homeschooling with babies and toddlers in the house.
Use gates to build a safe spot for your mobile baby or toddler to help keep them out of trouble and safe while you focus on another child's needs.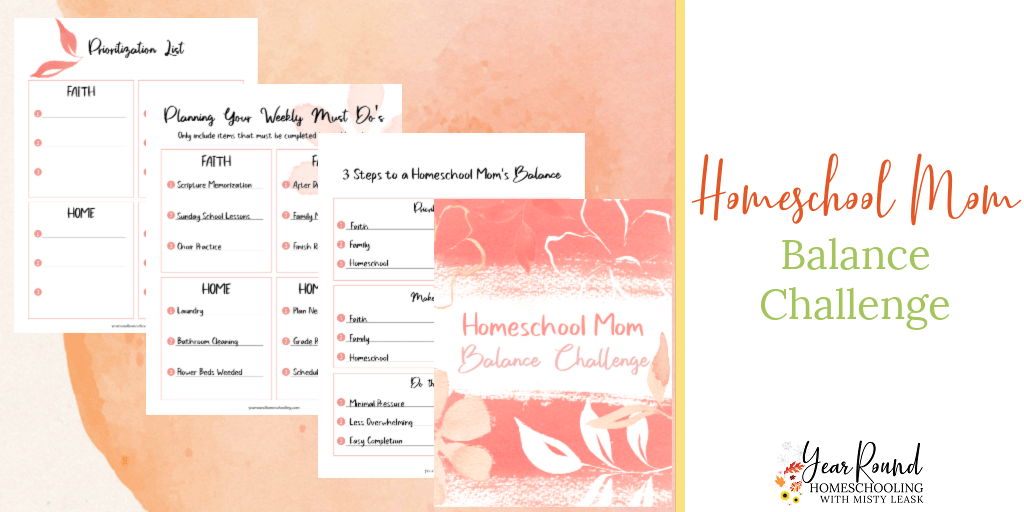 Have older kids help teach younger ones
Studies have proven that we actually retain more of what we teach others than what we read or think ourselves. This means that your older children can be learning themselves while helping their younger siblings with their lessons.
This can be a huge blessing for subjects such as reading and math. Reading to a younger sibling can help encourage your older child to enjoy reading. Teaching arithmetic skills can refresh the memory of older children that struggle with math themselves.
Set up busy activities for young kids
Young kids can learn a lot from busy activities that are actually designed to teach not just entertain. Take a look for Montessori toys and activities to give to your younger children.
Using learning activities/toys will allow them to learn in the best way possible for young children, through play. Having busy educational activities is a great way to keep your younger kids out of trouble after you complete any lessons they need to do or while you are working with older kids.
Encourage older kids and teens to pursue their own interests
If your older child is spending time learning about something they are passionate about, they will be able to learn more on their own without your help.
This independent learning time allows you to work with younger kids, complete housework, get organized for your next homeschool day and much more.
Homeschooling multiple ages isn't as hard as you think, especially if you combine your studies together with different level activities. I honestly found it to be more fun and my children enjoyed learning together side-by-side.
As with all things homeschooling, finding balance is key. There will be some days where you succeed and others when you just put the books away…and that is 100% normal and OK.