One of the most difficult steps on our child led homeschooling journey has been letting go of my OCD, over the top planning nature. I've gone from planning a year in advance to a month ahead and now I tend to only plan out our homeschooling weekly. It was not an easy process, but it is what both my kids and I needed.
Even as a child led homeschool mom I still believe that it is important to stay organized and keep track of our homeschool. Yet, organizing a child led homeschool is nothing like anything I've ever done. I didn't know where to begin, so I've been stumbling along the last few months, keeping track as best as I could and hoping I didn't forget anything along the way.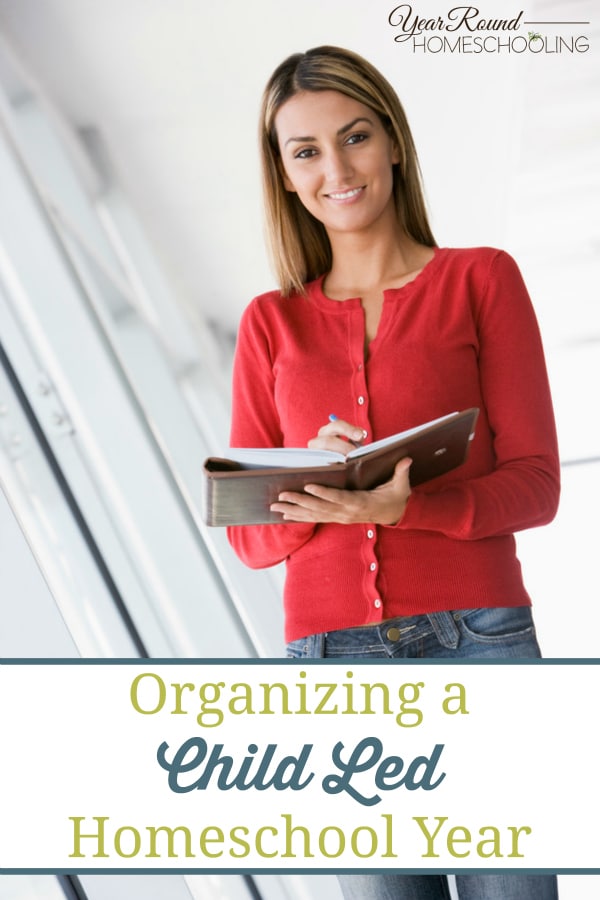 My children thrive with hands-on learning activities, literature and audio/video resources. I can't tell you how many times I've found something on Pinterest that I knew they would love only to pin it to a board and forget about it. I have great intentions to encourage fun learning in our homeschool, but often I lack the follow through. Why? Because I haven't been organizing our child led homeschool well.
As a year round homeschooler when I see back to school content I love to read it as soon as I find it because I've learned not to be afraid of change and am always ready to rework things if it will make our homeschool better for us. Being willing change to our homeschool is especially important because we are new to the child led homeschooling method.
I was thrilled to discover ideas and resources that I've been needing to organize a child led homeschool inside the book, "Back to School Survival Manual: A Girlfriend's Guide to an Organized and Successful Homeschool Year"! These resources provide the OCD, over the top planning homeschool mom in me the planning opportunities I need combined with the flexibility required of a child led homeschool.
In chapter 6, Alicia discusses how to create a living subject plan using all sorts of learning materials, book lists and more.  In the back of the book she provides the worksheets that you need to organize the supplemental books, websites, Pinterest ideas and much more!
While her flexible subject plan idea has 3 steps in the book, I will only be using step 3 because we are child led homeschoolers. On Sundays, I will sit down with the "Learning Resource Grid",  the "Grade Level Reading List Charts" and combine them with our topics of study for the week. I will then use those 2 resources and our topics of study and create our flexible subject plans for the week.
I'm so excited to see where this bit of preparation and organization takes our child led homeschool the rest of this year. I'm thankful that my friend, Alicia from Your Vibrant Family, allowed me the opportunity to share this amazing resource with you!
My favorite part of this book is that Alicia doesn't just share ideas, she provides the resources you need to implement what she's shared throughout the entire book!
Throughout the book I found great ideas, heart warming encouragement and organization that all homeschool moms will love! If you're looking for inspiration for your homeschool, encouragement for your journey as a homeschool mom or need homeschool organization ideas, I highly recommend, "Back to School Survival Manual: A Girlfriend's Guide to an Organized and Successful Homeschool Year".