Summer is rapidly approaching and we'll be moving to a child led homeschool method as we're finishing up last year's curriculum. We're all very ready to get started and enjoy summer while we're learning with our child led homeschooling summer curriculum!
There are two subjects that we will not be changing no matter what homeschooling method we're using. I believe that Math and English are two subjects that must be focused on each day. The future of my children depends on them being able to communicate well in writing and in speech and their mathematical skills will be needed throughout their lives.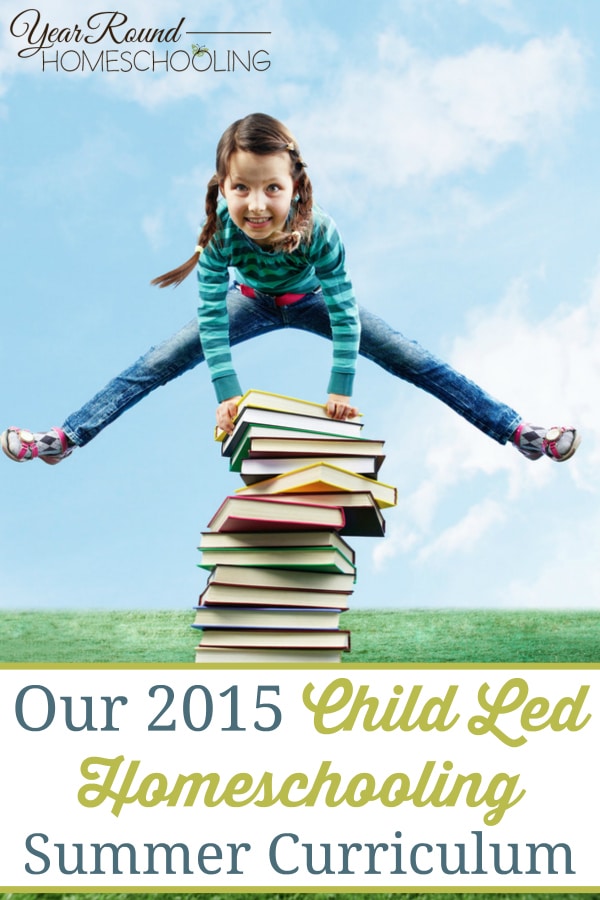 Our 1st-5th grade Math curriculum of choice is Rod and Staff. The simplicity of the lessons, the additional quizzes in the back of the student book and the teacher's manual are the reasons I love this curriculum. I believe that younger children need the mathematical basis that Rod & Staff provides.
Our 6th & 7th grade Math curriculum of choice is Teaching Textbooks. My children are very visual learners and I'm not great at Math, so this curriculum provides them the visual lessons and solutions they need to learn best. While Math is still not a favorite subject, moving to Teaching Textbooks has reduced the frustration and tears in our homeschool. My plan is to continue using Teaching Textbooks through Junior and High School, but I'm leaving that open to other options that may come along that would work better for my children.
My children love being outdoors and since we live in Maine, it is a wonderful place to spend time exploring and learning outside! So, much of our summer learning will happen outdoors this year and we couldn't be happier!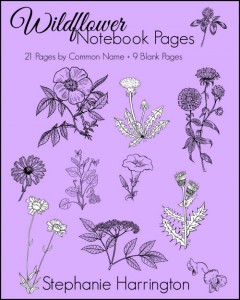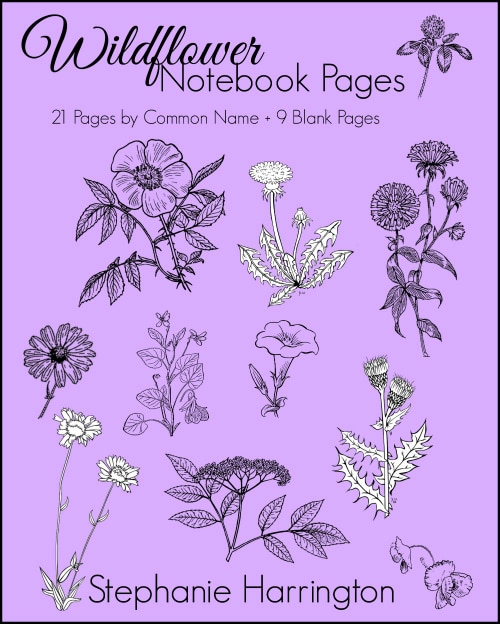 The Wildflower and Tree Notebooking Pages by Stephanie Harrington are two resources that will be a wonderful addition to our summer hiking! Hiking is one of our favorite family activities and we love to check out the difference flowers and trees along the way.
Inside there are pages for specific flowers and trees, with drawings to use to compare to what you're looking at outside. Since there are so many different flowers and trees, there are also blank pages to draw the specific flower or tree you've seen to further research upon your return home.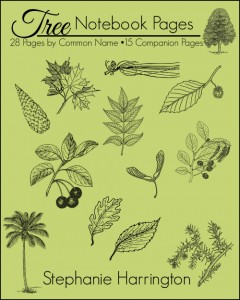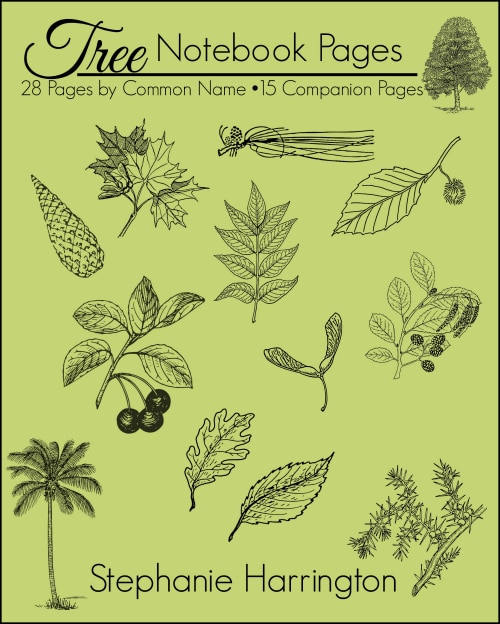 In the wildflower notebook pages you'll find that the flower family is listed and a place for your children to record the color, genus, species, height, facts, size and location are provided. There are also places for your children to sketch the leaf, flower, stem and seed of the flower. A lined section is provided for additional notes that your children want to record too.
The tree notebook pages have the tree family and genus listed and places for your children to record the species, uses, temperature zone, leaf and tree type as well. There are also places for your children to sketch the leaf, fruit/seed and bark. A lined section is provided for additional notes that your children want to record too.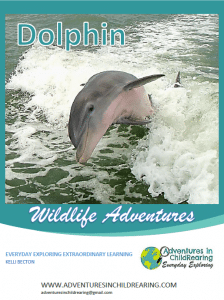 My kids (and I!) are excited to use the Dolphin Wildlife Adventure Unit Study by Kelli Becton.
Each lesson includes not only the science based on the dolphin, but also acitivites for Bible memory, spelling, history, coloring pages and much more! There are sample lesson plans provided for your use and the layout is very easy to use.
My son is most excited to get to the geography part of the study, while my daughter wants to learn about the dolphin itself. I love the project ideas that Kelli provided, my children love hands-on learning, so I know these will be hit for our summertime learning!
My favorite resource for our child led homeschool summer curriculum, is the Delightful Planning book from Marcy Crabtree.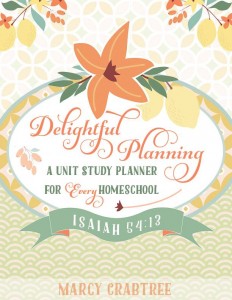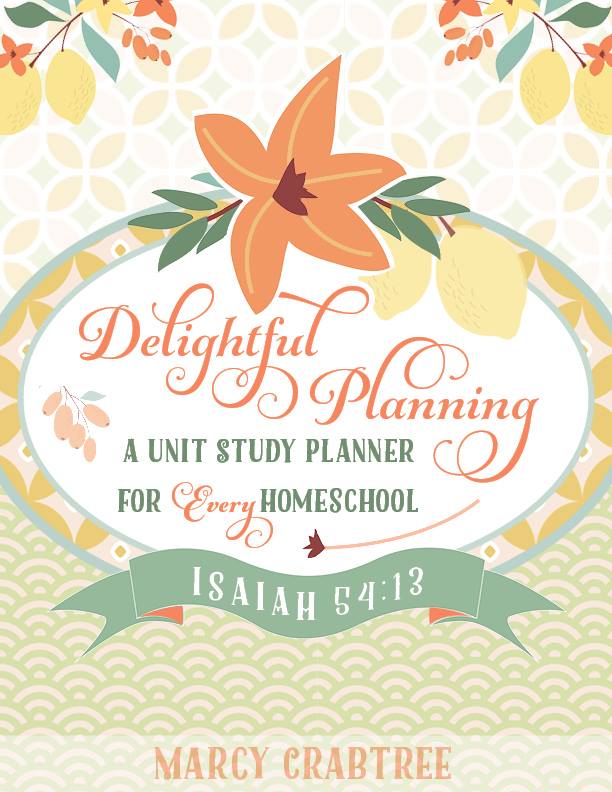 My children often tell me that they want to learn about a particular topic or subject, and using this AMAZING resource I can create my own unit study AND it is what inspired me to really grab ahold of the child led homeschooling method that we're taking on full time in just a few months. You can find my full review of this product here. I love that this resource will provide my children the ability to learn about whatever topic or subject they want not only this summer, but ALL year long!
As a homeschool mom, it's important that I continue to learn myself and learn about how my children learn best. So, this summer I am tackling the difficulty that I have getting my son to write. He doesn't like to write, but I know that it is very important that he learn to do so well. So, I'm going to be reading, Help! I Have a Reluctant Writer by Kim Kautzer.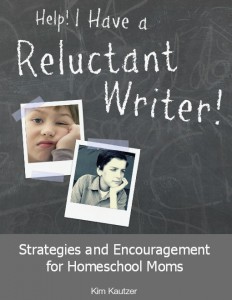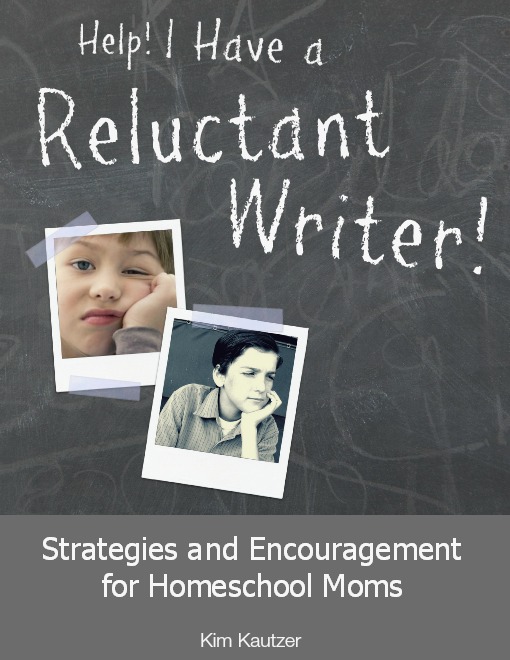 I love that Kim has taken what she learned through her own children and created a resource that countless homeschool parents can use with their own reluctant writers.
The topics in this resource that I can't wait to read and work through are; Are You Turning Your Child Off to Writing, Tips for Conquering the Blank Page and Becoming Your Child's Pen Pal. I'm sure that not only will I learn how to better teach my children how to write well, but that I will learn how to write better myself too!
If you have a reluctant or struggling writer, you'll want to check out the 1st-3rd grade and 4th-6th grade bundles from the Build Your Bundle Sale! Kim's books, Help! I Have a Reluctant Writer is in the 4th-6th grade bundle and Write Shop Primary Book A is in the 1st-3rd bundle!
It's important that every homeschool mom is encouraged, strengthened and inspired throughout the homeschool year. This summer, I'm excited to be using Wait Only Upon God by Candace Crabtree.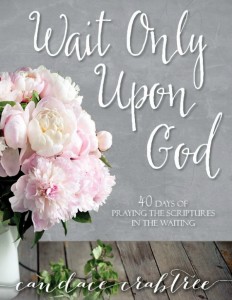 This 40 day devotional provides encouragement, strength and inspiration for the homeschool mom. Each day you'll find scripture from God's word, an inspirational writing and prayer from the author and a notebook page for your own prayer.
I'm excited to take a few moments each day to refresh myself and prepare for the homeschool day that lies ahead. I know that God will bless this short time each morning to start my summer days with Him first.
As year round homeschoolers, we take summers a little slower than the rest of the months of the year. We love to get outside and explore while learning about the world around us. Summer really is one of our favorite seasons to homeschool because of the opportunities to learn outside that aren't available to us during the other months of the year. From the beach to hiking, to flowers, birds and trees, there is so much to learn about all summer long!