It's easy to rush ahead in life and our homeschool all the while thinking we know what we need to do. If we aren't checking off our lists of subjects offered by the local school district, perhaps we are making a list of the subjects our kids need the most work in. What would happen, if, instead of rushing forward, we paused to pray about what God wanted for our homeschool? We just might find that our school planners would look a bit different.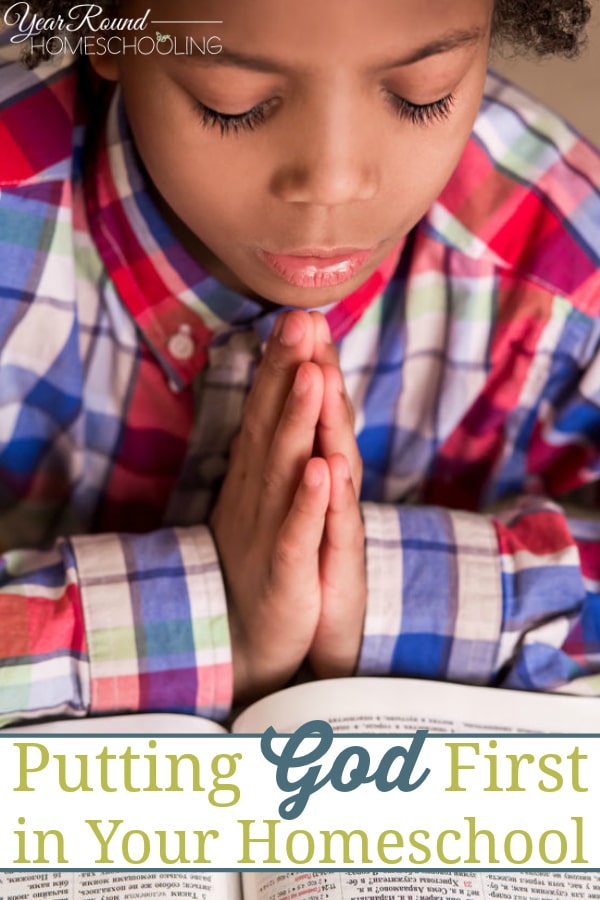 What Putting God First In Your Homeschool Looks Like
I had the privilege of hearing Israel Wayne speak at last year's Teach Them Diligently Conference. One of the things he said stuck out more to me than anything else I heard the whole weekend, perhaps more than anything I heard the whole year. He said God wasn't cheering us on for replicating the public school. God cheers us on when we use the opportunity we have homeschooling our children to teach them the things that will make an eternal difference. God needs Christian children who know how to read, write and do math. Yet, He also needs for them to have hearts turned towards them and a desire to make a difference in the world.
When we homeschool, we have the blessing of more opportunities to live out a life of loving God in front of our children. We are going to mess up, but this should not intimidate us. Why? Because we also have the opportunity to live out the art of saying, "I'm sorry." We have can model second chances.
Practical Love in Action
One of the easiest ways to put God first is to start with prayer, worship and a devotion or in-depth Bible study. Hearts are tender in the morning, so morning time sets the tone for the whole day. If it is a co-op or field trip day and you are rushed, say your prayers in the car and recite verses or sing a worship song on the way.
If you want other practical ideas, you can turn art lessons into donations for the local nursing home. Letter writing can be turned into the art of thanksgiving and encouragement. Reading to siblings can foster positive family relations. Object lessons about God can count as science lessons. Children can also learn how science points to Creationism. Perhaps math lessons revolve around running a family business where part of the proceeds go to help those in need. Truly, any subject can point to God!
Even public schools often require a certain number of service projects for graduation. We can teach even our youngest kids that they can make a difference. We have the blessing of making that part of our school day.
Maybe God has Something Else in Store
All of these ideas are great, but they may not be exactly what God has in store for you. You can only know what God wants by praying and having a listening spirit. This may require being still before God – which could be the hardest part! God may simply want you to slow down and nurture your relationship with your children so that you can show them God's love.
Each Year Is Different
Every year, even during the year, be open to God's leading. You can be sure that God has a plan for your homeschool, just as He has a plan for each of your precious children! When you follow God's lead, you will be amazed at what great things He does!
What are your favorite ways to keep God first in your homeschool?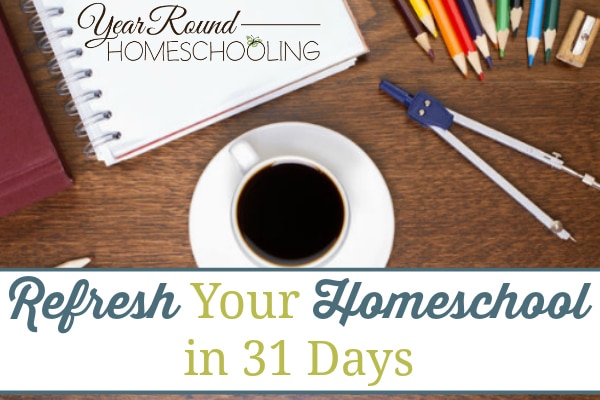 ---
Tara is a homeschool mom who lives in Nashville, TN with her family of 5. Visit her at MinivanMinistries.com, where she blogs about making Jesus the driving force in your family. Her goal is to help you help your kids fall in love with Jesus. You can also hang out with her on FaceBook, Twitter, Pinterest, Instagram, and follow MinivanMin on Periscope. Thanks for reading!