Sharks are fascinating creatures. This makes them a great science study for kids of all ages and these Shark Notebooking Pages are the perfect resource for reports, copywork and more!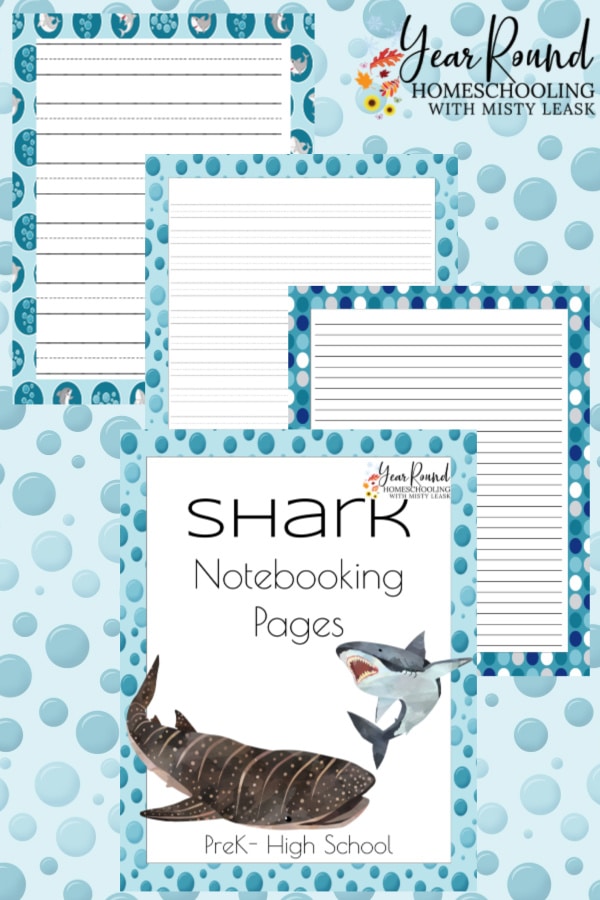 My kids watch Shark Week every single year. At the end of each day, I'm amazed at how much they have learned about sharks.
I don't usually allow my kids to watch TV for an entire week. However, over the years Shark Week has proven itself to be an amazingly educational week.
Both of my children have a favorite species of sharks. My son's favorite is the Hammerhead and my daughter likes the Lantern Shark.
What I appreciate most about Shark Week is that it has not only educated my children about the different species of sharks, but it has also taught them to respect them.
I truly enjoy my children sharing what they're learning with me. It excites and encourages me as a homeschool mom!
Throughout our homeschooling journey, my children have used notebooking pages to write reports, research papers, complete copywork and much more. They provide an element of fun to writing – which isn't always a favorite task for any child.
These Shark Notebooking Pages include fun shark-themed lined pages for all your students from Preschool through High School!