People of all ages love to color and the long days of winter coloring is a great activity for the young and old alike! The youngest children can grasp hold of a crayon and color pictures to capture a mother's heart and a mother can color pictures alongside her children which makes them feel special while building strong relationships!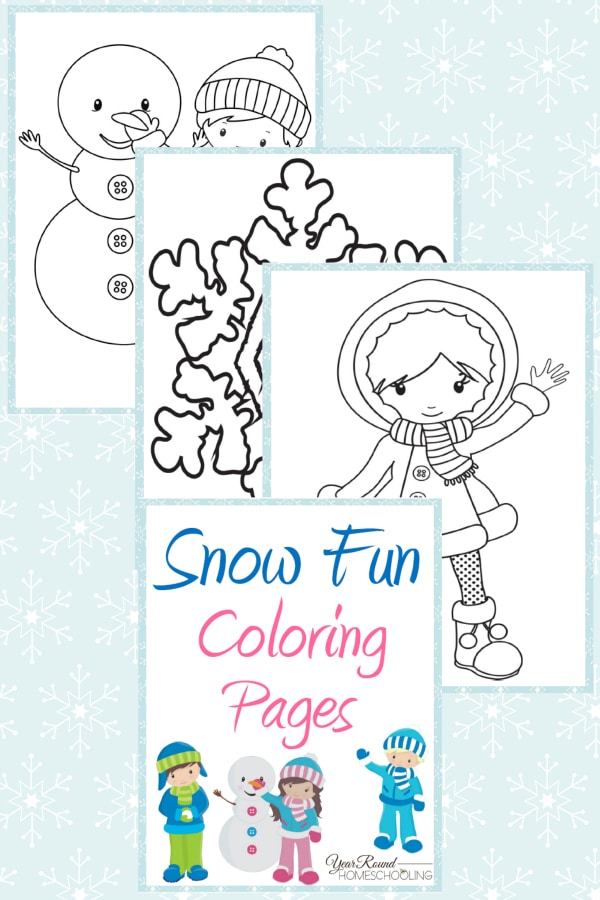 These Snow Fun Coloring Pages can be found in our Snow Fun Activity Pack! This pack has over 275 pages of snow fun activities! 
Inside our Snow Fun Activity Pack you'll find over 275 pages including Penmanship and Notebooking Pages for PreK through Middle School, spelling and vocabulary worksheets, matching games, bingo cards and coloring pages!