This year my son decided that he wanted to learn Spanish and I was both excited and nervous at the same time. I spent a summer in San Luis Potosi as a teenager and my father was born in Mexico, so speaking Spanish is part of my blood, but I haven't spoken the Spanish language in a long time. Thankfully I had already enrolled in the Schoolhouse Teachers online school program, so I was thrilled to discover that they had a Spanish class for my son to use this year!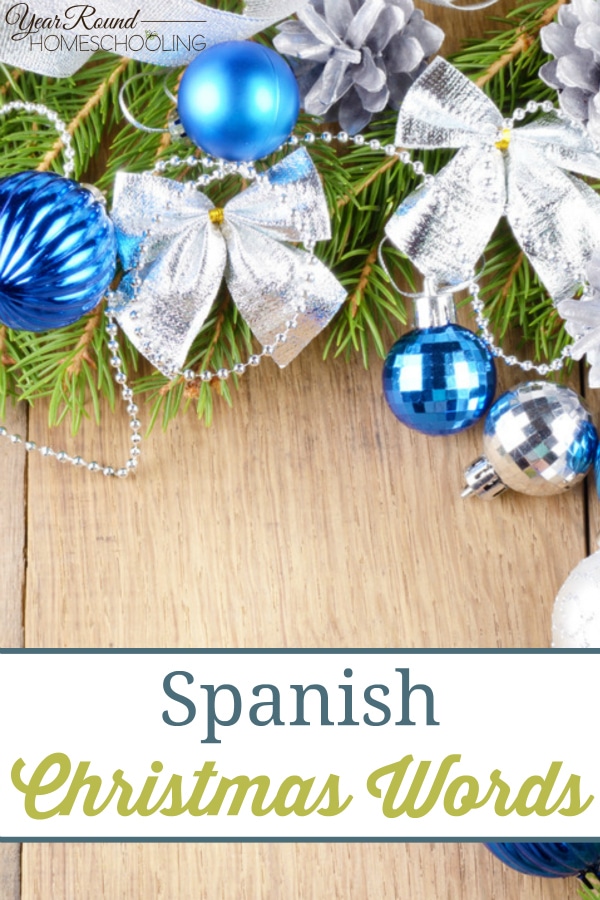 If you and your kids are studying Spanish this year, you can make Spanish class fun through the holidays when you incorporate Christmas into your homeschooling! I wanted to make my son's Spanish class more fun during our Christmas homeschooling season, so I made some fun Spanish Christmas words learning pack!
Spanish Christmas Words Pronunciation Helps
Below you'll find links to audio translations that will help your children learn to pronounce Spanish Christmas words correctly.
Jesus – Jesus
Christ – Cristo
God – Dios
Emmanuel – Emmanuel
Savior – Salvador
Mary – María
Joseph – José
Shepherd – Pastor
Wise Men – Los Magos
Governor – Gobernador
Angel – Ángel
Babe – Bebé
Child – Niño
Son – Hijo
Virgin – Virgen
King – Rey
Star – Estrella
Worship – Adorar
Joy – Alegría
Rejoice – Alegrarse
Gold – Oro
Frankincense – Incienso
Myrrh – Mirra
Clothes – Ropa
Manger – Pesebre
Inn – Posada
Tidings – Noticias
Glory – Gloria
Peace – Paz
Goodwill – Buena Voluntad
Heaven – Cielo
Merry Christmas – Feliz Navidad
Spanish Christmas Words Learning Pack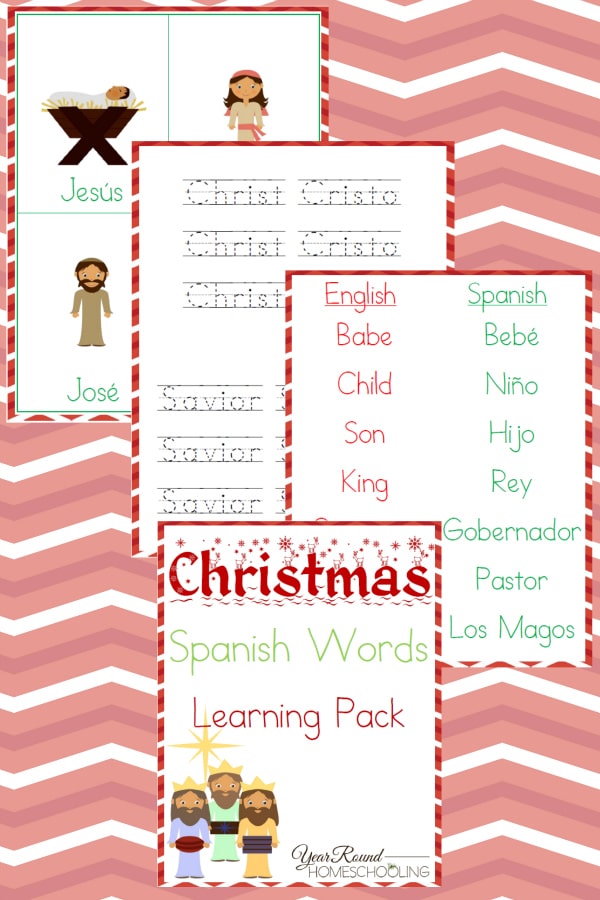 Inside this pack you'll find a Spanish-English Christmas word list, flashcards, copywork and a Spanish-English Christmas words match up game in this 30 page learning pack!