Celebrate the coming of the spring season in your homeschool with these spring coloring pages!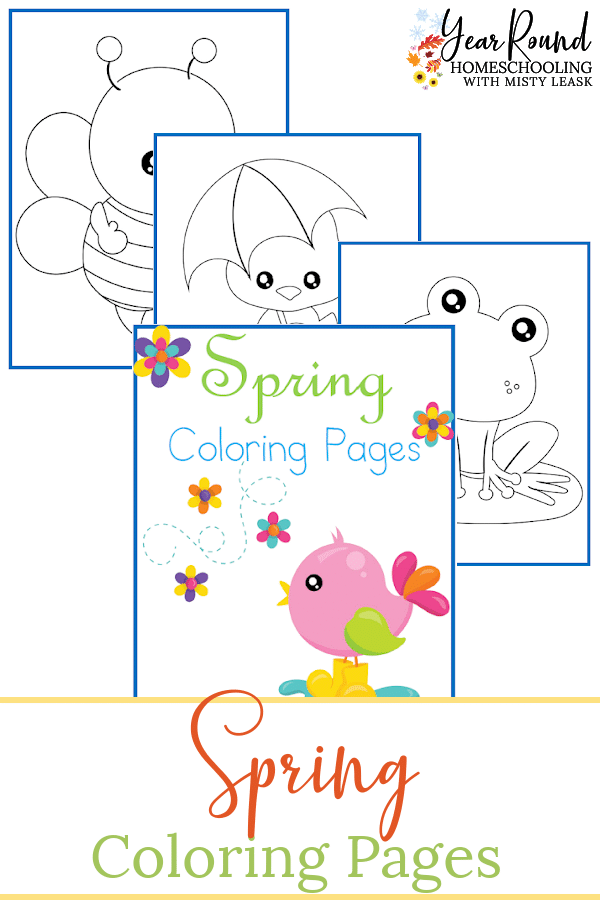 In my home, perhaps more than others, the arrival of the spring season is both greatly anticipated and celebrated.
While my home may be in the state of Maine, my heart will always belong in the south. I'll always be a Texas girl.
The weather in Maine is not my favorite. I've learned to appreciate the crispness the winter season brings with it.
However, I do not embrace it as others do. I've moved beyond enduring it, but spring's arrival is pure happiness to me.
The spring season brings about so many educational and field trip opportunities!
At long last, the 30 minutes of putting winter gear on just to go outside for a walk are over.
Grab a pair of mud boots and hoodie for each person and you're off!
Spring flowers, bugs, streams and brooks, leaves and birds all come to life in the spring.
When spring arrives doesn't happen with the date on the calendar everywhere.
It might be spring already where you or you're still anticipating its arrival like me.
Either way, these spring coloring pages are a fun activity that your kids will enjoy completing.