Christmastime learning should be filled with fun and educational learning activities. This Steadfast Tin Soldier Story Telling Kit is a great addition to your Christmas homeschooling!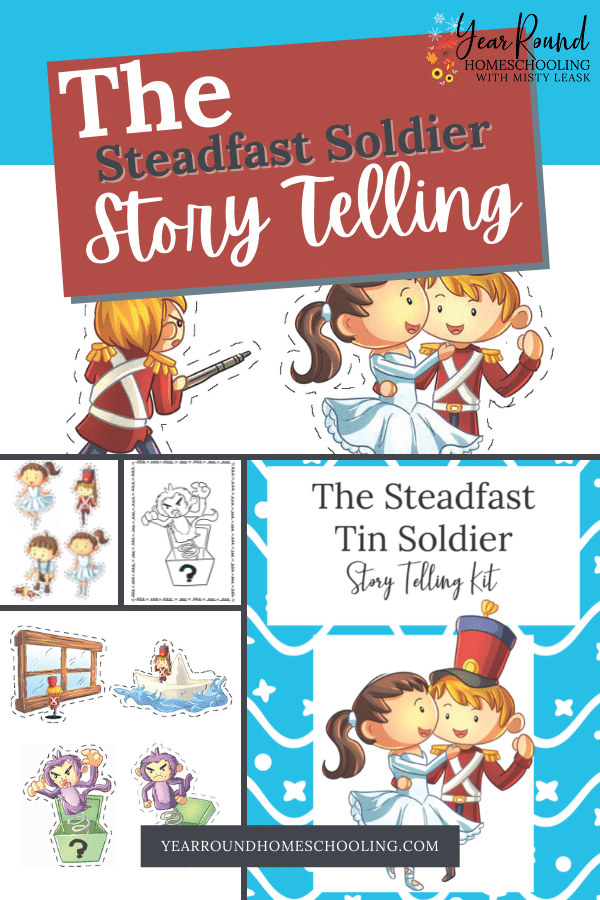 I love hearing children tell stories. The journey they take you on through storytelling is sure to bring a smile to your face and warmth to your heart.
While storytelling might not seem like an educational activity to some, homeschool moms know that children learn through everything.
Personally, I believe that telling a story is very educational. I also believe it is the first public speaking opportunity that children will experience.
Being willing to stand up (or sit next to) and tell someone a story takes bravery.
Everyone needs to be prepared to speak in public. It is a skill that will be needed at some point in life.
I encourage you to give your children storytelling opportunities as often as possible.
These types of activities will help them prepare for future public speaking activities.
The earlier in life that children are "given the floor" the easier public speaking will be as they continue to grow.
This Steadfast Tin Soldier Story Telling Kit includes the story itself, coloring pages and cut-out graphics for storytelling fun.