Keep your kids busy learning and being creative by including this super fun and educational STEM challenge in your homeschool!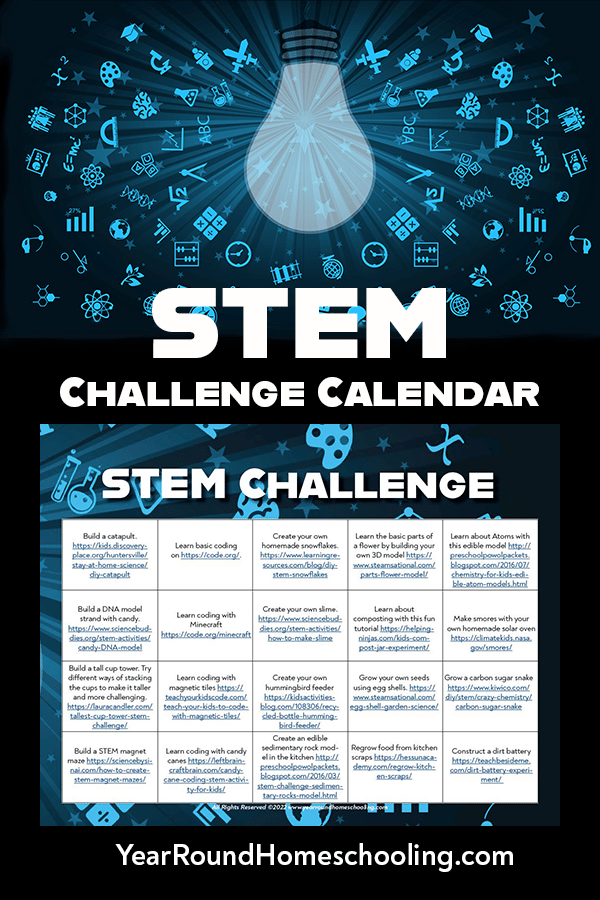 There are so many ways to teach our children new things that inspire them to love learning. Monthly challenges and themes are one of my favorite ways to make learning fun.
All too often kids do the same thing day in and day out. Get up, have breakfast, complete the same classes/assignments 5 days a week, eat dinner, shower, go to bed and then repeat.
Do people really wonder why most kids don't like school?
Not every child learns the same. Not every child enjoys the same thing as another — even if they're siblings!
In order for children to have the opportunity to truly love learning, we have to give them the opportunity to study in their own way and learn about things they enjoy!
No child will enjoy every subject. That doesn't mean they don't have to learn them. We just have to change how we teach it to them.
Science has never been our favorite subject of choice, however, it can be fun AND it doesn't have to be the "normal" sciences to count.
Whether you're looking for a change of pace or your child is very interested or geared towards STEM activities, this is a fun monthly challenge.
This STEM challenge will encourage your child to be creative! From science experiments to learning various ways to code, from growing their own food to building structures!
You'll find more fun monthly challenges to use throughout the coming year, be sure to check out my store page here.