Many homeschoolers are wrapping up their year right now, but as year-round homeschoolers we are still making plans for summer learning. It is not always easy to continue schooling while others don't, so I take a lighter approach to our lessons in the summer and really allow for creativity and delight-directed learning. Lapbooking is a great way to explore interests and bring creative fun into any subject.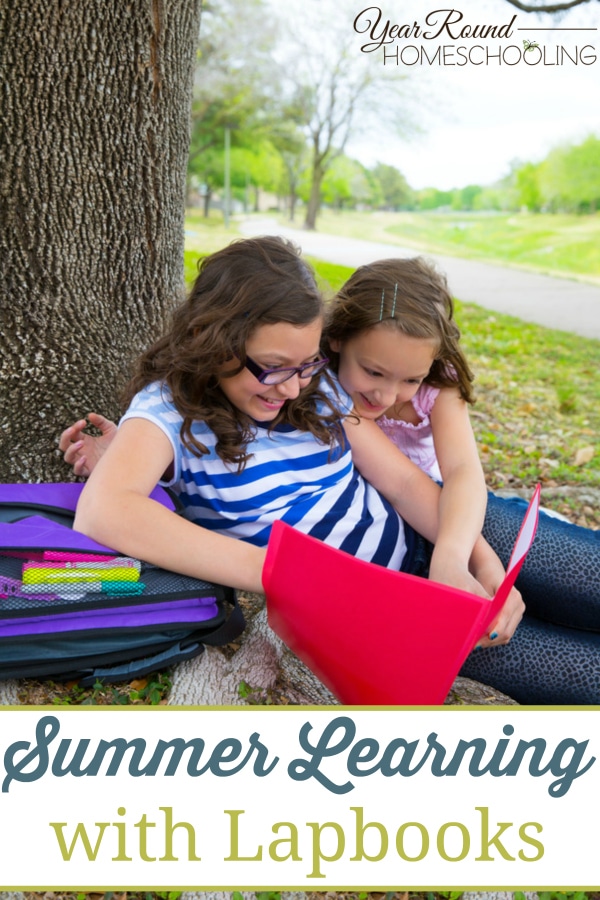 Raising Butterflies
One of the fun projects we've done during the summer in the past is to raise caterpillars and watch as they become butterflies. We're going to do that again this year, too! We've used lapbooks as perfect companions to this process:
Butterflies Project Pack Lapbook and Study Guide from In the Hands of a Child
Independence Day
Of course one of the highlights of the summer is the 4th of July, complete with fireworks and picnics and everything that symbolizes a good old American summer celebration. This is an ideal opportunity to teach our kids why we celebrate on the 4th of July and exactly why we call it Independence Day!
Fourth of July Lapbook with Study Guide
Declaration Of Independence Lapbook
Flowers, Gardens, and Insects
Summer is also a great time to study about outdoor things, obviously. Take this opportunity to explore the outdoors with your kids and learn more about nature.
Get Ready to Garden Lapbook
In the Garden: Flowers & Insects Lapbook
Flowers Express Lapbook with Study Guide
General Summer Topics
What studies do you have planned for this summer? Will you be using lapbooks in your learning? Let us know in the comments!