When it comes to science, my knowledge of it is quite limited. That, however, does not mean I cannot teach it effectively because of all the amount of material and resources available all over the place.
One of my favorite resource in teaching science is videos and media. My boys are very visual and auditory in their style of learning. That is why when they see and hear science concepts explained and demonstrated to them it seems to stick better. Videos and the media are really good tools to cater to that and the kids love it.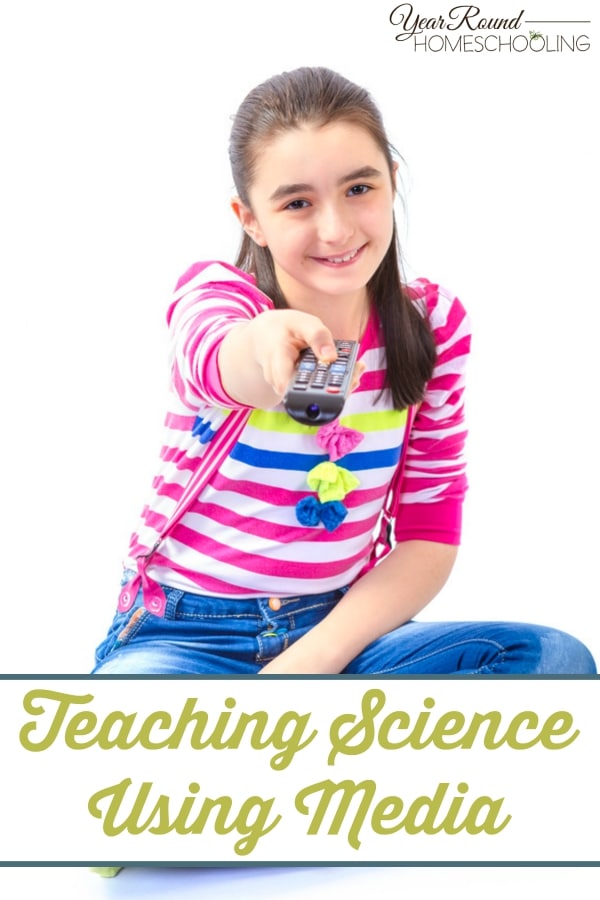 In this post I thought I would share some of the many available media resources available for you to make science a bit less daunting and enjoyable for your kids:
TV SHOWS
Though of course I am not a proponent of too much TV watching, I have to admit that my boys have learned quite a bit of science through watching some pretty cool TV shows. I believe that the problem with media is not so much the medium, as much as the abuse of it and the non-engaging aspect that it often carries. This does not have to be the case. Some TV shows do have good content and teach things and a lot of these are especially science focused. I like that a lot of them do not water down the vocabulary and that they try to explain the concepts as precisely and detailed as possible.
Some of our favorite science themed TV shows are:
Sid the Science Kids
Dinosaur Train
Magic School Bus (also on Netflix)
The Way Things Work (available on Videos at the library)
Planet Earth
Naked Science
Bill Nye the Science Guy
Wild Kratts
Jack
VIDEOS and DVDs
If you do not have a TV, a lot of the shows I just listed are often available at the library, especially shows that are no longer showing (which are the better ones usually). This medium is therefore a great alternative to TV. There are also a lot of curriculum companies who sell science videos.
Here are some that I have come across with:
Dive into Your Imagination You can read a review of it I wrote last year.
Brainfood LearningDVDs Review on my blog as well
Amazing Science Review available on my blog.
Science Screen Report for Kids
Inquiring Minds (found at the library)
Squibs (these are only available at the library)
YOU TUBE

You Tube is a great resource for any school topic and science is no exception. You can find science courses and science experiments. You can find these in every way and form imaginable, cartoons, lectures, documentaries etc…
Here are a few popular ones:
Make sure to check out the You Tube teachers' channel where you can search by grade and topics. You can even set up your own channel.
NETFLIX
For those who do not have TV, Netflix is a great option to watch some of those TV series I was talking about earlier. You can also find a lot of science documentaries there. A lot of kids have no problem, and actually enjoy, watching adult science documentaries.
These are some popular ones:
Beakman's World
How it's Made
BBC Earth
Walk With series
Nova series by PBS
Apps
In the technological age in which we live, there are a lot of educational apps available for those who own mobile devices. The nice thing is that they can learn anywhere and at any time with those. We do not use these as much so I do not have any to share with you, but if you just do a search for science apps you'll find many that you can pick and choose from. To help you along with this process you can check out Marcy's post 115 Free Ipad apps to Kickstart Your School Year, where she shares 20 free Science App for Ipad (scroll though to get to the science ones).
Do you use media in your homeschool when teaching Science? What are your favorites?
Nature is all around us and it's part of science! Follow our science Pinterest board below to keep your kids busy with science activities, experiments and more this year!
Follow Misty Leask's board Homeschool: Science on Pinterest.