We are entering our 7th year of homeschooling and unfortunately I do not think I can say we have found our grove. Homeschooling is a long term project. On top of that, homeschooling is an everyday commitment and life choice. I find that because of this every year of homeschooling seems to be a learning experience. Striving to figure out the best way to educate our kids, make the most of the time we have them with us and seeking to not waste any opportunity given to us by the Lord to shape them.
When we first started, with my oldest being 4 at the time, I ran a very loose schedule. Math and reading were non-negotiable along with a lot of free exploration. Since we started officially in January, I was not planning to follow the school system. Later that year, my hubby got really sick, and things got a bit messed up. We did formal schooling when we could, since he was so young I did not worry about it too much. Once my hubby was well again, we started back on a schedule, which had us beginning in August with the goal of ending by June, with the month of July off. These 11 months would be cut into blocks of 4-6 weeks at a time, with a week off in between.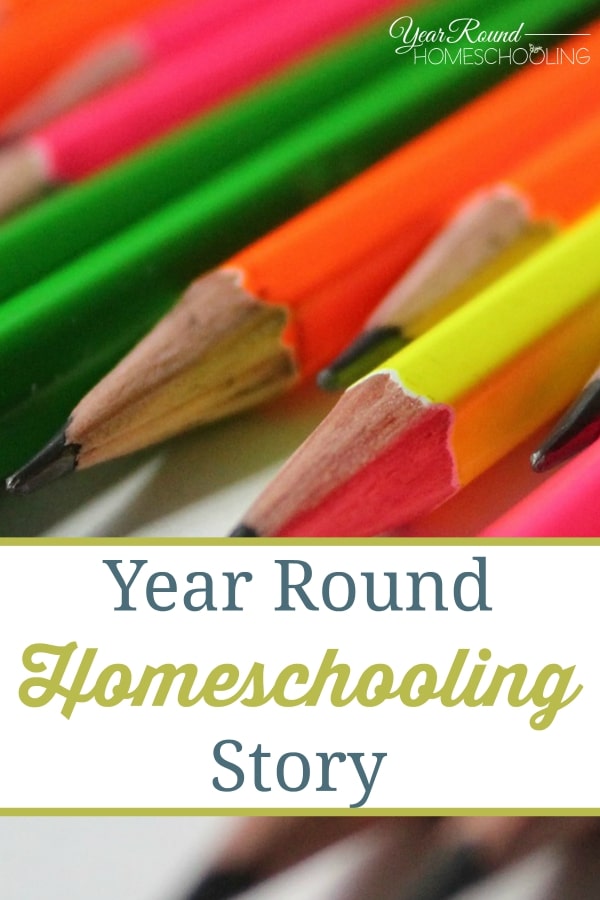 In the past couple of years I sort of veered away and did not follow that schedule very well. I still think that this is my preferred way of homesschooling. I find that my kids lack focus with too much free time on their hands. I like that we can cover more schoolwork and have more free time scattered throughout the whole year by following a year round homeschooling schedule, instead of everything bundled up in a few months.
This way of homeschooling works for me better emotionally as well. While it does take a bit more scheduling and planning, in the long run it makes more sense to me, and fits my personality which needs a break after 4-6 weeks of routine. Another major reason why I love year round homeschooling is that it allows us to take vacations at odd times and more importantly at off-peak seasons, which means better discounts and less crowds.
Finally, year round homeschooling is best suited to our ministry oriented lives. Since dad is a pastor, our week tends to go off track from time to time. Also, since he takes his day off on Thursdays, we seek to not have Thursday as an official school day. So, we run a 4-day school week with Saturday being allotted to ministry as well. Taking all of that into consideration, year round homeshooling seems to be a better option to cover our plans.
I am happily a year round homeschooler seeking to make the most of our year as we live life and learn together, day in and day out.
Follow all our encouraging year round homeschooling stories by visiting our Pinterest board below.
Follow Misty Leask's board Homeschooling Year Round Stories on Pinterest.