Recently, while talking to a gentleman about homeschooling, he said, "But you get the summers off."
I just looked at this unknowing stranger, and replied, "A homeschool mom is never off. There is always something to be done. You never stop homeschooling."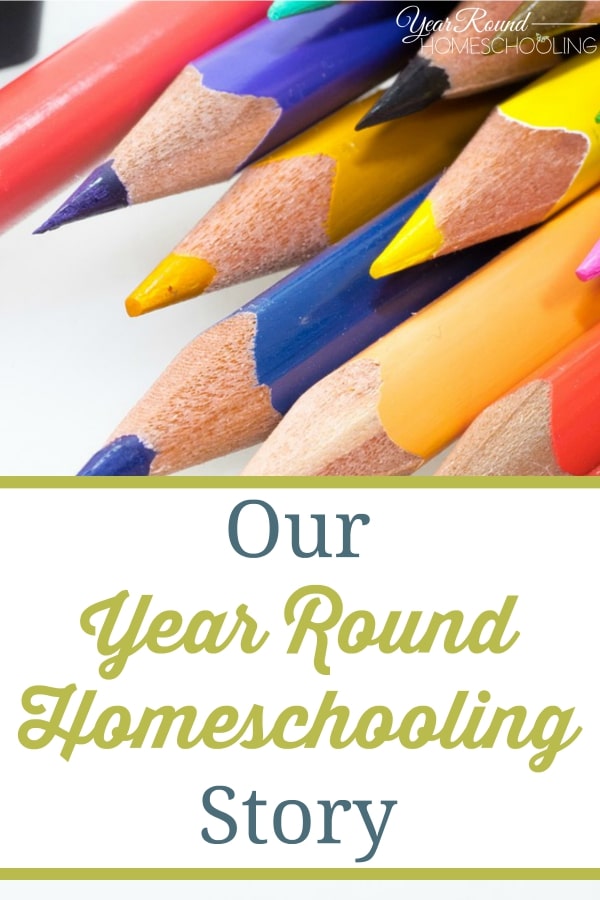 Our Year Round Homeschooling Story
At least that's how things run around here. The first of August marks the official start of a new school year. This works for us because Buttercup's public and private school friends return to their studies at that time. Also, church and sports activities run on this calendar schedule and our homeschool group gears back up around this time. Not to mention our hottest months are August and September. Outdoor trips are prohibitive (and draining in 90-100 degree weather with 80-90% humidity), so why not make use of the air conditioning with lessons. When the weather cools off in October and November, mid-morning walks and trips to the dog park will be ideal.
With this schedule, it's easy to take a week break in both September and October. The first week of September includes both Labor Day and the Delta Fair. Our October schedule contains fall break for our homeschool group. So, during both of these weeks we slack off and spend more time out and about.
When Thanksgiving comes around in November, we take off until January. With all the hustle and bustle; a vacationing spouse, holiday guests and holiday travel, it just makes sense to finish the semester by the first of December. We may do some easy lessons or make-up work in December, or possibly some unit studies to shake things up. For the most part, we enjoy movies and popcorn throughout December.
Our new semester starts the first full week of January. After the December break, everything starts settling down and getting back to normal. With January and February being our coldest months, we may not take another full break until March. A day here and there is about all we break for during the winter months. When our homeschool group takes spring break in March, we take a break too.
By the time April rolls around, the illness of spring fever spreads rapidly through our home. We'll start doing more schoolwork outside in the sunshine and I start looking for places to end curriculum. Beginning in April I'm also in search for the next year's curricula. By the end of April we need a break and it's time to stop our formal homeschooling schedule. We will finish up odds and ends in May and then enjoy some extended time off. June and July we use for remedial lessons in math, but I keep it light and just a few minutes a day. Then before we know it, August is here, and it's time to begin all over again.
Follow all our encouraging year round homeschooling stories by visiting our Pinterest board below.
Follow Misty Leask's board Homeschooling Year Round Stories on Pinterest.