I have been homeschooling my children for about ten years now. When I first began our homeschool journey, I stuck to the public school calendar. I truly thought that this was simply the best way to do it!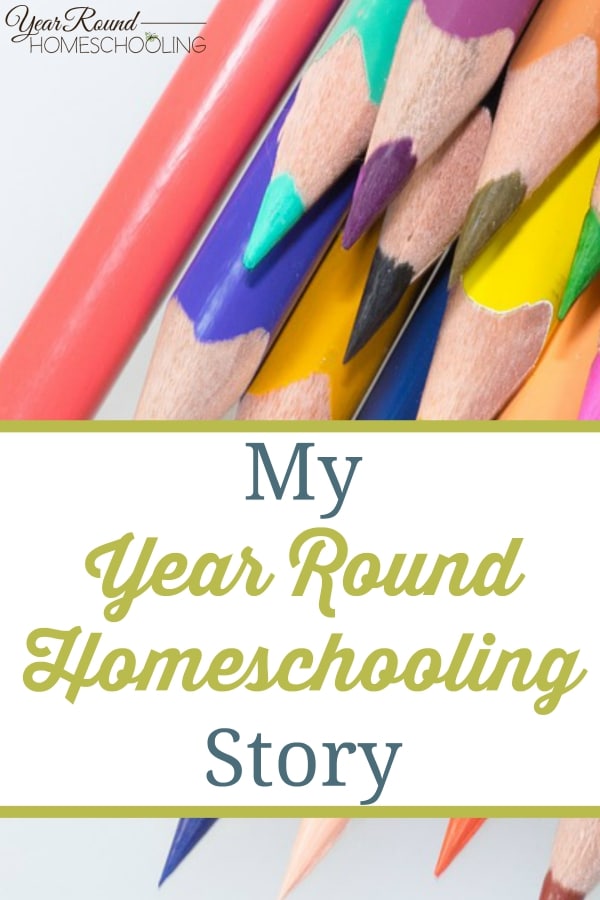 After a few years, I decided to begin our new curriculum in July, due to my girl's dance schedule. We continued with this schedule when we had a September baby, since I wanted to get about nine weeks of schooling under our belts prior to her birth. Over time it dawned on me that this simply was a much easier way for me to homeschool! We now have the freedom to take more breaks throughout the year, to vacation during the off-season, and to take more time on difficult subjects. We have another new baby due in September 2014, and I am confident that we have our schooling under control and we will not be "falling behind." I now wouldn't have it any other way.
Another very important reason that we have for homeschooling year round, is that I find that my children retain subject matter so much better. In subjects where the topics build on one another (such as math), we usually have no problems continuing on to the next grade level without reviewing the previous lessons learned. This saves time and frustration on both mine and my children's part!
We also have more freedom to pursue topics that really interest my children without fear of "falling behind." Do we have time for my son to learn how to build a robot? Absolutely! Can my daughters spend a little extra time on their nature study? Without a doubt! They can do these "fun" activities in among the "necessary stuff," instead of having to wait until summer.
I pray that this site is a blessing to you! We love the freedom that year round homeschooling brings, and I hope that you will too.
Follow all our encouraging year round homeschooling stories by visiting our Pinterest board below.
Follow Misty Leask's board Homeschooling Year Round Stories on Pinterest.