Have you noticed that STEM is all the rage right now? You can't go anywhere without hearing about STEM careers, the push for more women in STEM, and STEM toys. So, what's the big deal? What is STEM? Why is it important? Should you be including it in your homeschool routine and, if so, how?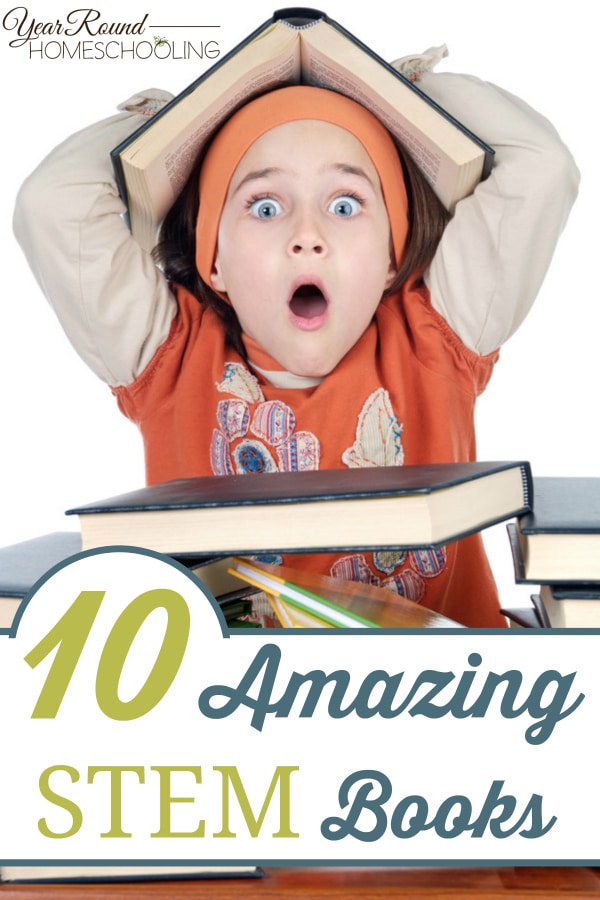 What is STEM?
STEM is an acronym that stands for Science, Technology, Engineering and Mathematics education. Often, you will see the term STEAM, which is the same acronym but with Art added. STEM/STEAM education is a multidisciplinary and hands-on approach to learning that values creativity, innovation, critical thinking, and problem solving.
Why is STEM important?
There is a growing body of research suggesting that STEM careers are among the fastest growing and most lucrative professions around. We live in a technological age and new advances are being made by the minute. There is little doubt that STEM skills are essential for our children's futures, and for our country's economic future.
The benefits of STEM
If you provide your child with a solid foundation of science, technology, engineering, arts, and mathematics, you are giving him skills that will be an asset in virtually any career. Our world needs more creative, innovative, outside-of-the-box problem-solvers! Plus, STEM can be tons of fun for kids!
How can I incorporate STEM into our homeschool routine?
An easy way to get your children interested in STEM at a young age is through the written word. With summer on the horizon, there will be more time for leisurely reading. Why not start a family book club and incorporate some of these fantastic STEM books?
10 Amazing STEM Books
Rosie Revere, Engineer by Andrea Beaty
I love this book so much that I have given it as a gift for each and every birthday party we have been invited to this year. There is a huge push right now to get girls involved in STEM activities. Are you looking to get your daughter interested in STEM? Let Rosie help! My favorite quote from the book is, "Life might have its failures, but this was not it. The only true failure can come if you quit." What a wonderful message to share with your children!

Mistakes That Worked: 40 Familiar Inventions and How They Came to Be by Charlotte Jones
Homeschoolers- did you know that post-it notes were invented by accident? Did you know that the ice cream cone was a mistake? This is a fascinating book about mistakes that turned into amazing inventions. It is sure to inspire your little inventor to try something new without fear of failure!
Violet the Pilot by Steve Breen
Violet is another strong female character in the world of STEM, written and illustrated by two-time Pulitzer Prize winning editorial cartoonist Steve Breen. From a young age, Violet can fix any appliance. She spends her days reading science magazines and building flying machines out of unique materials. She dreams of building a prize-winning flying machine. You'll have to read the book to find out if Violet's dreams come true!
Iggy Peck, Architect by Andrea Beaty
If you love Rosie Revere, Engineer, then you will adore Iggy Peck! Iggy was born to build. From the age of two, he would create towers and buildings with unique and often humorous materials. His parents always encouraged his passion, but Iggy faces a challenge when placed with an anti-architecture second grade teacher. Don't worry, folks, Iggy will convince her to embrace the world of architecture, but you'll have to read the book to find out how!
The Dot by Peter H. Reynolds
This is just the sweetest story about how teachers can make a difference in the life of children. The Dot is about a young girl who thinks she is a terrible artist until a teacher convinces her otherwise. It's a wonderful book to encourage children to branch out and try new things.
The Most Magnificent Thing by Ashley Spires
This book tells the tale of a little girl who wants to make the most magnificent thing. She tries and fails, again and again, and eventually quits… until her dog convinces her to cool down and try again. The result is… you guessed it: magnificent! This is a wonderful book about ingenuity and perseverance in the face of frustration.
Bedtime Math (series) by Laura Overdeck
Bedtime Math is a fantastic three-book series that the entire family will enjoy. I have been reading Bedtime Math with my children (ages 7, 5, and 3) for a couple years now. What I love about Bedtime Math is that the stories are fun and humorous so my children stay engaged and interested in solving each problem. In addition, there are three levels of math challenge for each riddle, ensuring that children of all ages can participate. If you can't get enough Bedtime Math, be sure to sign up for their daily emails!
Life of Fred (series) by Stanley F. Schmidt, Ph.D.
The Life of Fred math series chronicles the adventures of Fred Gauss, a 5-year-old professor of mathematics at KITTENS University in Kansas, and his doll, Kingie. Does that sound a little quirky? Well, it is. Fred's adventures are silly and strange and sure to keep your kids engaged. What's more? Life of Fred is so much more than a math story- it includes so many other subjects from astronomy to grammar to history to Latin. Our family usually reads a Bedtime Math riddle and a chapter of Life of Fred each day and do you know what? My kids always ask for more!
The New Way Things Work by David Macaulay
David Macaulay is an award-winning author and illustrator and all of his books are amazing. Macaulay is a teacher and former architect, making for fascinating and detailed illustration and text. The New Way Things Work is an update to his best-selling The Way Things Work. In the updated book, Macaulay includes digital technology. Do you have a kiddo who is always asking how things work? Give her this book and she'll be enthralled for the afternoon! Some of our other favorites by Macaulay include: Building Big, Built to Last, Castle, Pyramid, The Way We Work, Underground, and Toilet.
Steve Caney's Ultimate Building Book
This book explains how to build everything. From bird houses to skyscrapers, you and your child will be fascinated by this text and its illustrations. The book includes step-by-step instructions and diagrams so that the builder in your life can get started on amazing projects. This book is so good that your child is going to want to put it down so that he can start one of the projects immediately. This is a perfect rainy-day or boredom buster for your bookshelf. Caney also has a fun Steve Caney's Invention book for your little creator.
Want to take it a step further?
If you like these books and would like to take STEM learning to the next level, be sure to check out these favorite STEM toys and activities.
Tell me, what are your favorite STEM books and activities? Share here!
Follow Misty Leask's board Homeschool: Science on Pinterest.