Ready to head out on a field trip in Alaska with your kids? I've put together a list of fun and educational Alaska Field Trips that everyone in the family can enjoy!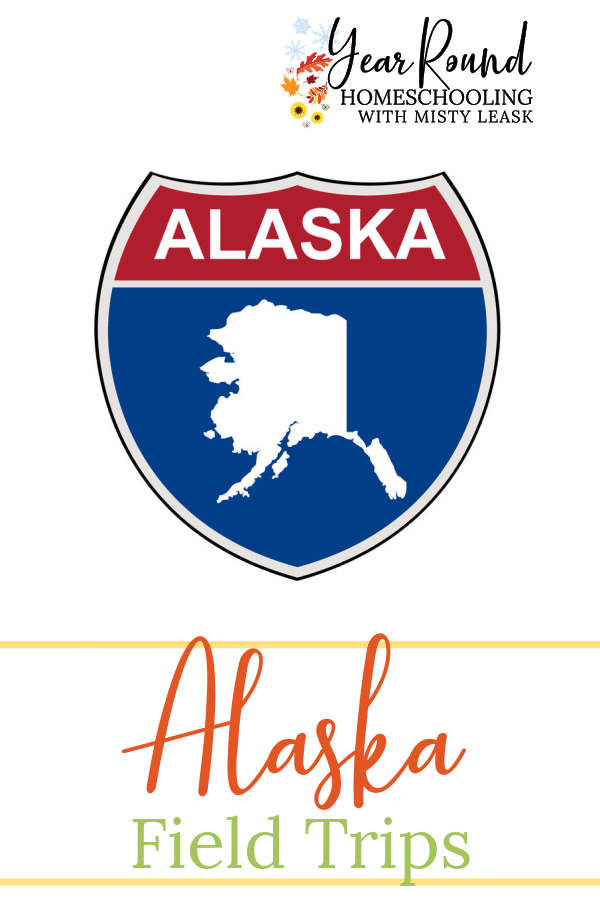 The best way for anyone to learn is through experiences. That is why it is essential that you include field trips as part of your homeschooling journey.
Get ready to learn and explore 'The Last Frontier' with your kids — make sure you have fun too!
25+ Alabama Field Trips
Alaska Museum of Science and Nature – Anchorage
The Alaska Zoo – Anchorage
Alaska Native Heritage Center – Anchorage
Anchorage Museum – Anchorage
Alaska Botanical Gardens – Anchorage
Anchorage Audubon Society – Anchorage
Alaska Aviation Museum – Anchorage
The Alaska Law Enforcement Museum – Anchorage
Alaska Geological Society – Anchorage
Inupiat Heritage Center – Barrow
Eagle Historical Society – Eagle
Eagle River Nature Center – Eagle River
Pioneer Air Museum – Fairbanks
Fairbanks Children's Museum – Fairbanks
Museum of the North – Fairbanks
Crow Creek Gold Mine – Gridwood
The Alaska Maritime National Wildlife Refuge -Homer
Alaska State Museum – Juneau
Southeast Alaska Discovery Center – Ketchikan
Totem Bight State Historical Park – Ketchikan
Baranov Museum – Kodiak
Reindeer Farm – Palmer
Alaska Wildlife Conservation Center – Portage
Major Marine Tours – Seward
Alaska SeaLife Center – Seward
Alaska Raptor Center – Sitka
Museum of the Aleutians – Unalaska
Aleutian World War II National Historical Visitors Center – Unalaska