Kids love to learn about animals, so this winter a great theme for your homeschool would be arctic animals! Penguins, polar bears, seals and more are provide a lot of fun learning opportunities! This Arctic Animals Maze Pack provides a fun activity for your wintertime arctic animals homeschooling!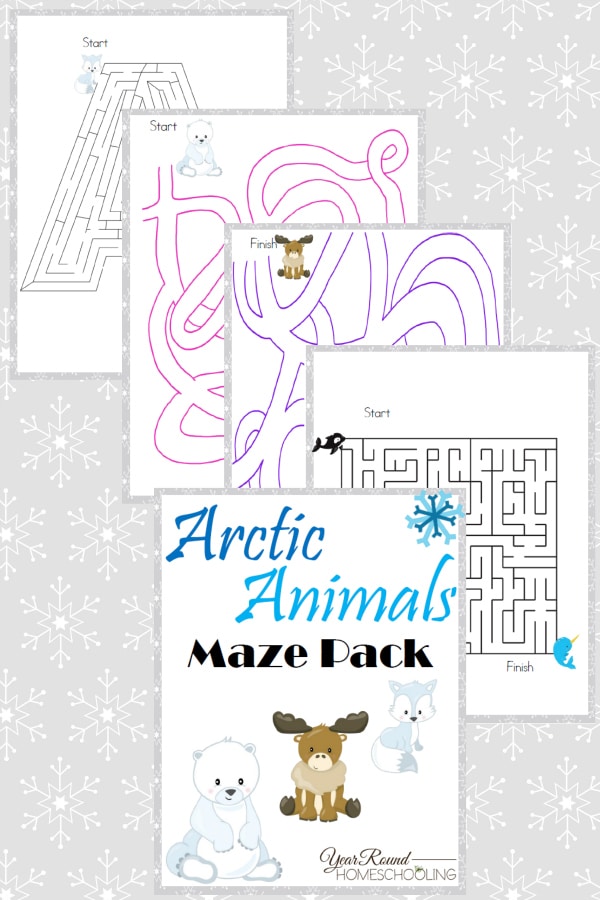 These Arctic Animals Mazes can be found in our Arctic Animals Game Pack for Kids! 
Inside our Arctic Animals Game Pack you'll find the following arctic animals themed activities; mazes, checkers, bingo cards and matching games !