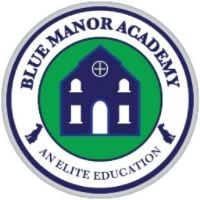 I was recently given the opportunity to review the Blue Manor Education Christian Preschool Curriculum**.
The following is included in this curriculum:
Phonics Reading Kit (6 Ebooks)
Vocabulary (5 Ebooks)
Bible (2 Ebooks)
Mathematics (3 Ebooks)
Colours and Concepts (2 Ebooks)
Science (3 Ebooks)
Drawing and Art (2 printable workbooks)
Personal Development (3 Ebooks)
Freebies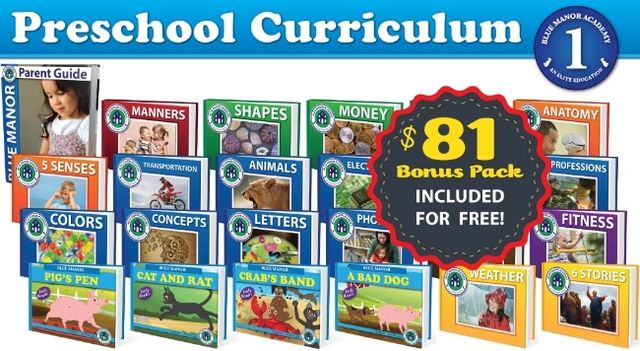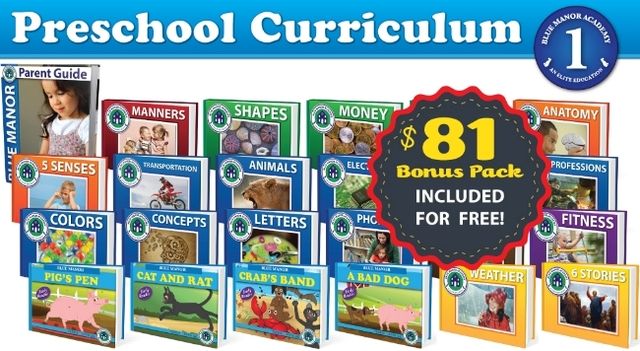 Pros
* The e-Books do not need to be printed. They can be copied across to an e-Reader, Tablet or Laptop for ease of use for your child.
* Included this in preschool curriculum, is a certificate of completion. This is a great reward for your preschooler once she has completed the program.
* There are Planning Sheets included which need to be printed and are not editable on the computer.
* The Literacy e-Books have audio files per page. The stories are simple to read and you preschooler can "read" them unassisted after lessons. Though I'm not a proponent of "parrot learning," this is great for reinforcement after lessons.
* The Vocabulary e-Books have real life pictures. These are also great as reference books. There are no cartoon pictures in these e-Books, which I love.
* The Bible Memory Verses are great additions to circle time. There are 7 memory verses as well as the 10 Commandments to memorize.
* There are various shapes covered instead of the usual Circle/Square/Triangle/Rectangle/Oval/Star/Heart shapes that are generally covered in other programs.
* Number recognition and counting is taught simultaneously. Dots are used as "counters" for each corresponding number.
* US Dollar coinage and notes are used in teaching money concepts.
* Senses, Weather and Anatomy e-Books are included in the Science curriculum.
* There are printable worksheets for Pre-drawing and Drawing. These sheets can also be used for pre-writing skills. I printed and laminated these sheets for continuous reuse with a whiteboard marker.
* Included in the Personal Development section, are responsibility/chore charts.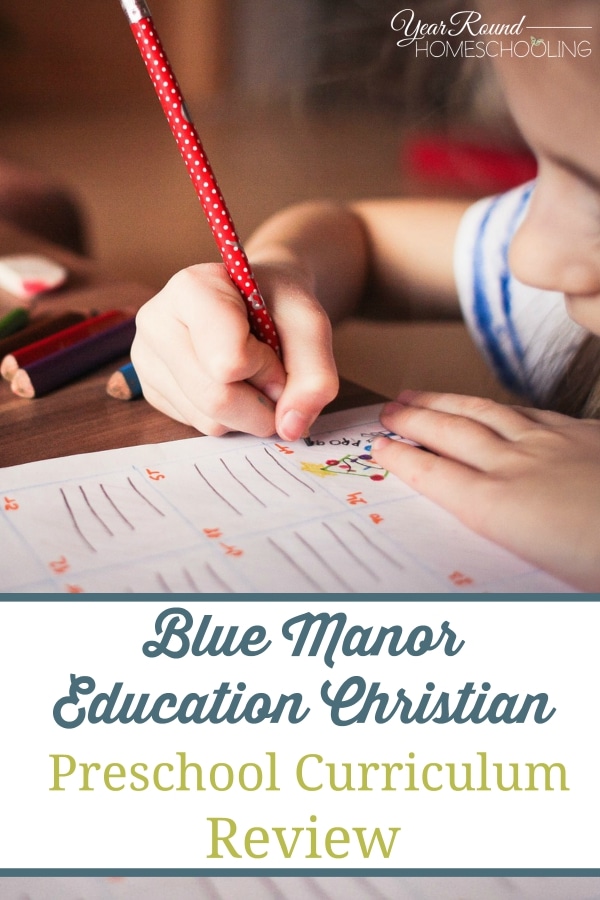 Cons
* Capital Letters are used for teaching letters and phonics as opposed to Lower Case Letters. I find this very disheartening as all the other programs I have used over the years, start off with Lower Case and slowly build up to Capital Letters.
* The Flashcards and e-Books are also all in Capital Letters and have no reference pictures (ie: q for queen).
* Only the USA Dollar is covered, with no option for an alternative currency.
* Not enough worksheets. This curriculum will require supplementation.
My Thoughts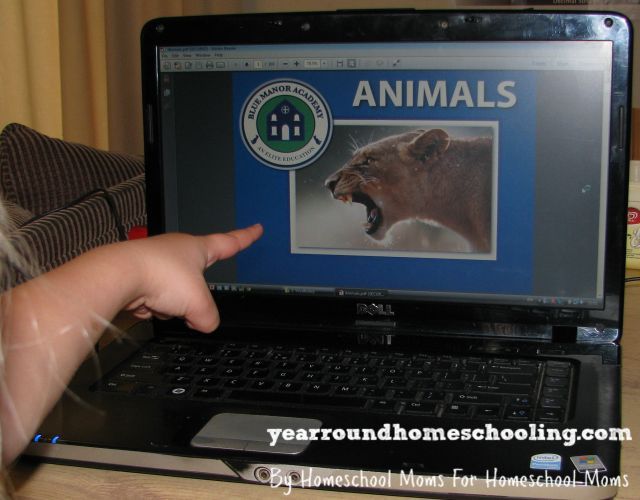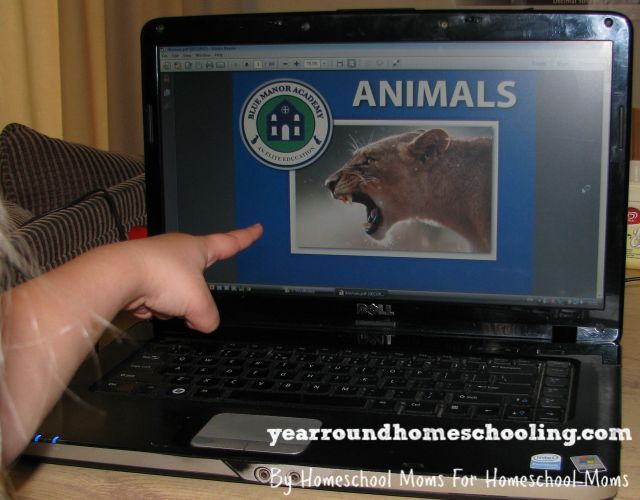 e-Books are great accompaniments for preschool lessons and themes. I feel that more worksheets are required. Pixie loves worksheets and I can see myself printing a ton of additional work for her to do with each e-Book. I would also love to see a list of additional activities do include in the lessons.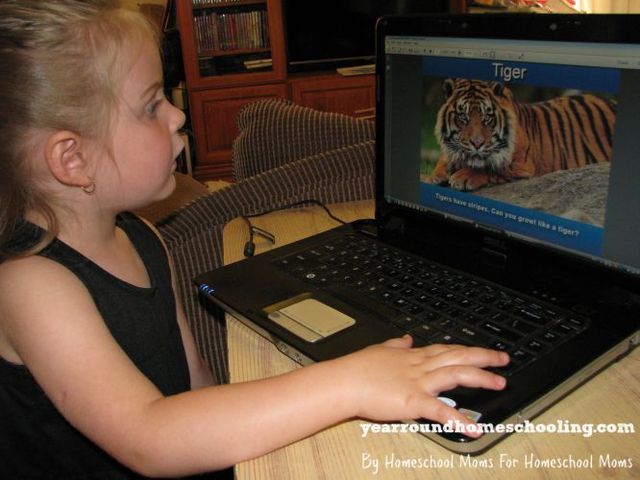 What I really love about this curriculum are the Guides. There is a "Quick Start Guide," giving a basic breakdown of what to do and a book called "Home Education – Au Elite Education Begins at Home" which is filled with information and suggestions on how to Homeschool. I recommend going through going through all the documents before starting the curriculum.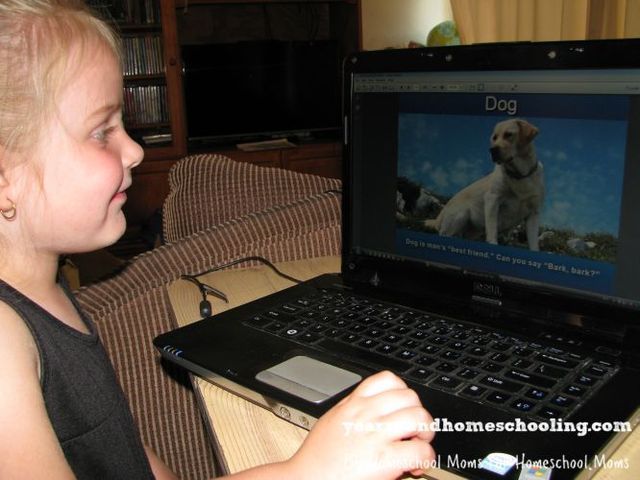 I don't believe that this curriculum is sufficient enough to work as a stand alone and will require supplementation.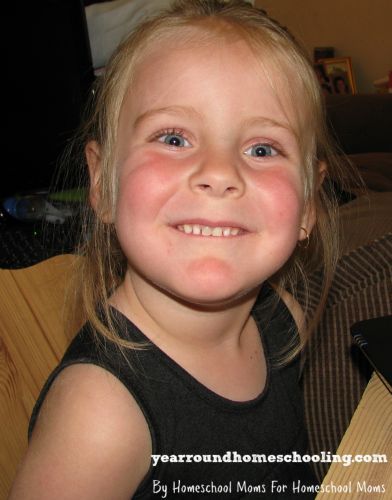 Freebies
A coupon for each of the following sites has been included in the freebies for full use for 3 months:
Splash Math
Chess Kid
Lessontrek
See The Light
We're giving away 1 Curriculum Set of your choice (PreK, Kindergarten, or 1st grade) worth $39.99!
** Disclaimer: I was given this curriculum to review by Blue Manor Education. All thoughts are my own and were not influenced by Blue Manor Education.