Whether you're studying the state of California or planning a road trip to visit 'The Golden State' on the west coast, these California Coloring Pages are a fun resource for kids of all ages.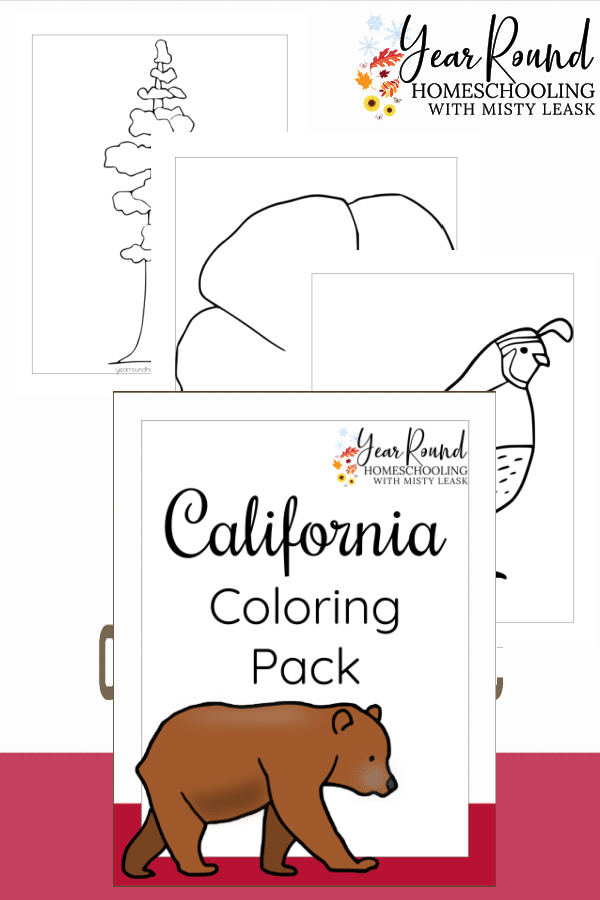 California was one of the first states I visited when I was a little girl. My dad joined the U.S. Navy when I was 5 years old and my mom, brother and I drove to California to drop him off at boot camp.
While we were there we went to see the Redwoods. I still remember being fascinated at how big those trees were!
Our most recent trip to California took us to the beach, which was a real treat for me. While my husband was in Maine where it was snowing, my toes were in the Pacific Ocean.
I had hoped to take my kids to see the Redwoods while we were out there, but due to the fires in California at the time we were unable to do so.
When we go on road trips, I always make sure to bring fun, learning activities for my kids to complete along the way.
Coloring pages are a great resource for kids to work on when you need a bit of quiet time while on the road.
Inside this pack, you'll find California coloring pages featuring the state animal, state tree, state flag and much more!