Spring is here and Earth Day (April 22nd) is just around the corner. What better way to celebrate Earth Day than by reading some fantastic books and then heading out into the great outdoors with your family? Today, I would like to share my family's favorite Earth Day books.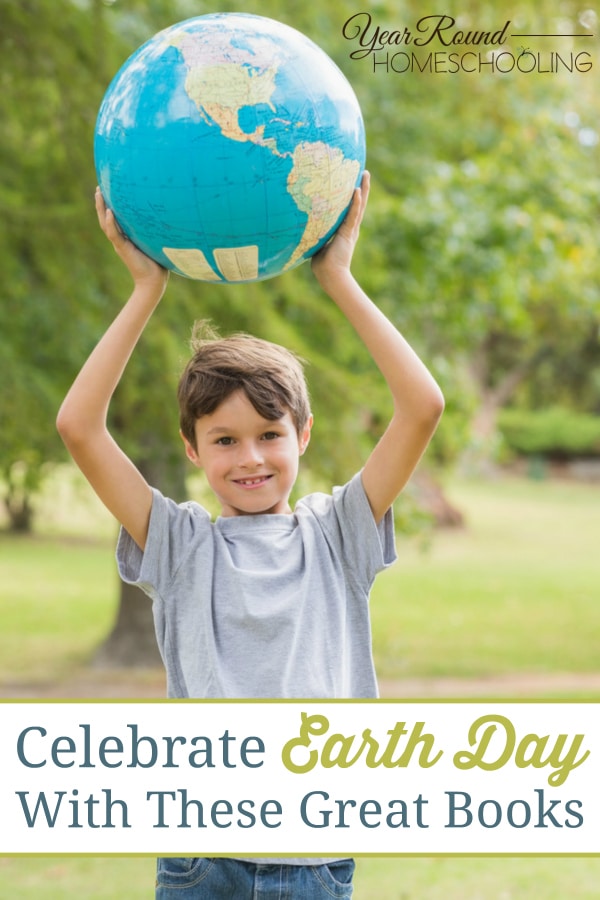 Celebrate Earth Day With These Great Books
Compost%20Stew: An A to Z Recipe for the Earth
Compost Stew: An A to Z Recipe for the Earth by Mary McKenna Siddals is a wonderful introduction to composting for your little environmentalists. This beautifully illustrated alphabet book covers the dos and don'ts of composting in a fun, easy-to-understand way for young children. Who knew that composting could be so much fun?
Miss%20Rumphius
Miss Rumphius by Barbara Cooney is a timeless classic with a beautiful message about the meaning of life. In this beautifully illustrated book, Caldecott-winner Cooney tells the story about a little girl who wants to travel the world before returning to live on the coast. The little girl shares this dream with her grandfather and her grandfather tells her that the meaning of life is to leave the world just a little more beautiful.
Originally published in 1970, Dr. Seuss' The%20Lorax (Classic Seuss)
The Lorax is a childhood classic with a message that is just- if not more- important today as it was back then. In classic Seuss style and prose, this book discusses the dangers of pollution, deforestation, and disregard for one's environment. The Lorax never fails to prompt important family conversations. I adore the book's message: you can make a difference. "Unless someone like you… cares a whole awful lot… nothing is going to get better… It's not."
The%20EARTH Book
The EARTH Book by Todd Parr is a delightful book to read on Earth Day, or any day! This book is printed on recycled materials and with eco-friendly ink. We are huge Todd Parr fans over here- his books never fail to make us smile. The EARTH Book discusses ways that children can help our planet, illustrated in Parr's bold and colorful style.
How does your family celebrate Earth Day? Our family is going to read these books and then head out for a hike with our nature packs! I'd love to hear your family's favorite Earth Day books and traditions. Share them here!
Follow Misty Leask's board Homeschool : Reading on Pinterest.