At Christmastime we're often on the road traveling from one store to the next, from one party or event to another or driving across country to visit family far away. Road trips at Christmastime are a great time to ensure that you have Christmas activity books to help your kids stay busy! The more prepared we are as parents for extended times in the car the less we'll hear our kids asking when we will arrive at our destination.
My kids love activity books of all kinds when we're traveling across country. On our last road trip their favorite activity books included sticker books, word searches and color by numbers. We don't typically travel very far at Christmastime, but I know that if we did the Christmas activity books below would be on their road trip must have lists!
Christmas Books for Toddlers
Baby's Very First Touchy-Feely Christmas Book is a great first Christmas activity book for babies! With 10 pages of touchy-feely Christmas fun including a shiny present and fluffy snowman!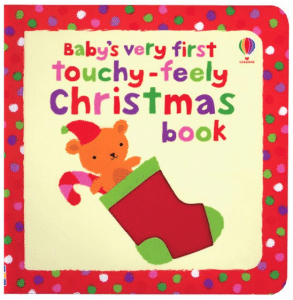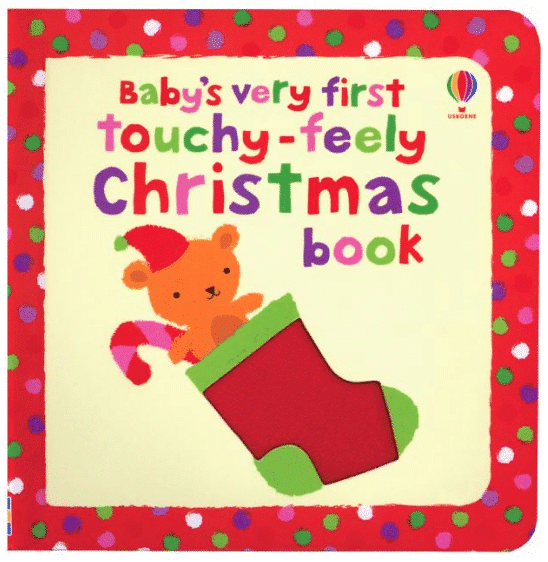 Fold-Out Christmas Book is a fun activity book for babies that folds out to create a fun Christmas scene!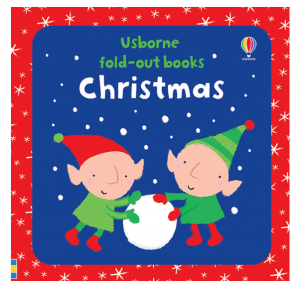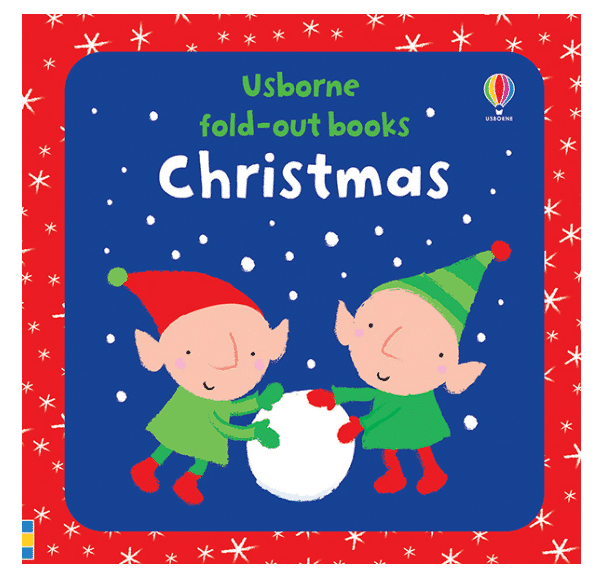 The Nativity Touchy-Feely Book is the perfect first Christmas book for toddlers to hear the Christmas story! They'll enjoy the beautiful pictures and textures surrounding the donkeys, sheep, angel and much more!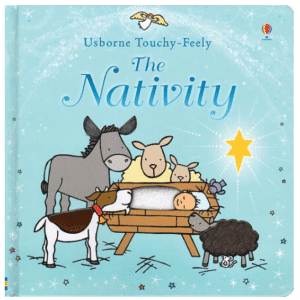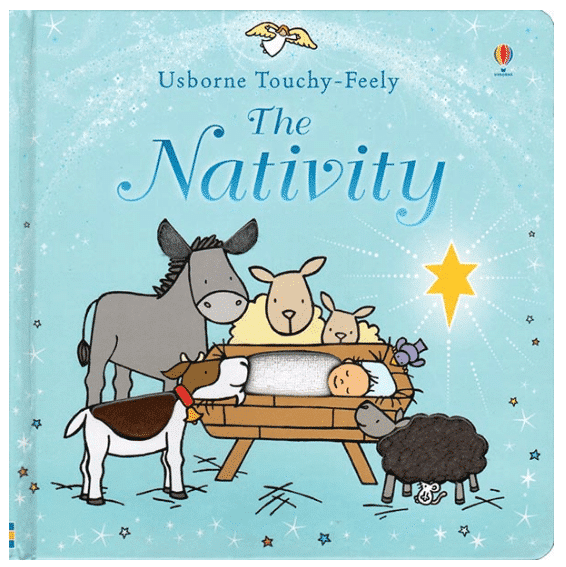 Nativity Flap Book provides a fun way to read your children the Christmas story! Your kids will enjoy lifting the flaps to discover the Nativity!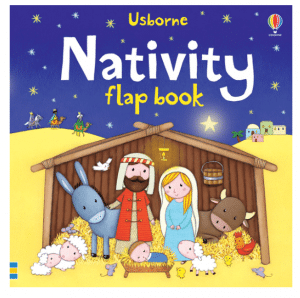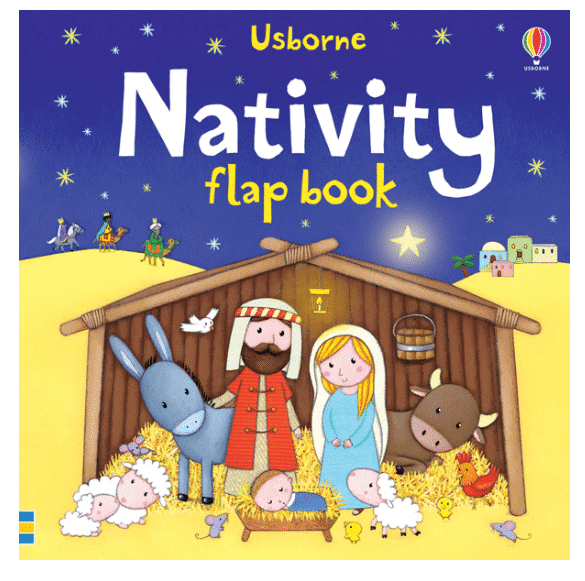 That's Not My Angel your little ones will love the textures to touch and feel on each page where they meet angels throughout this holiday board book.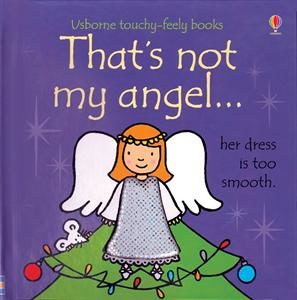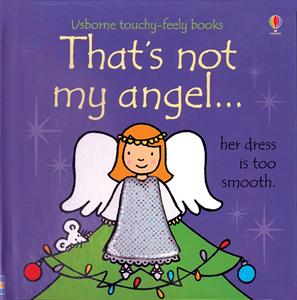 Christmas Quiz, Maze and Puzzle Books for Kids
1001 Things to Spot at Christmas Book is a fun look and find book for younger children. They'll enjoy all 32 pages of Christmastime finding fun!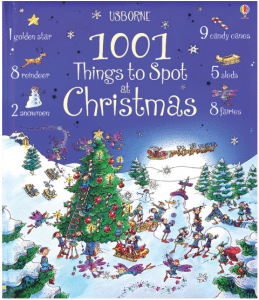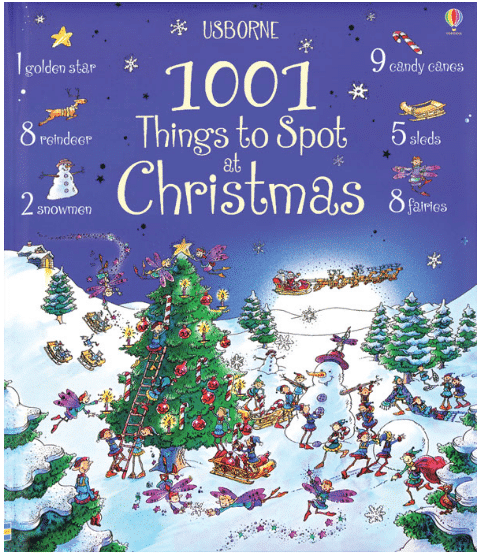 Wipe-Clean Christmas Activities Book is a fun resource to encourage your children to work on their writing skills while solving mazes, completing dot-to-dots and much more!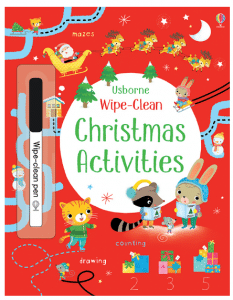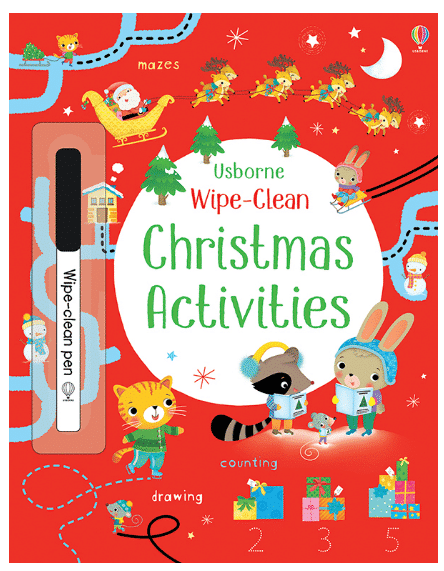 The Usborne Little Children's Christmas Activity Book is packed with Christmas themed mazes, puzzles, spot the difference, dot-to-dot activities and much more!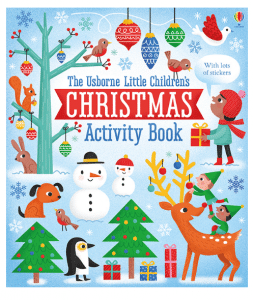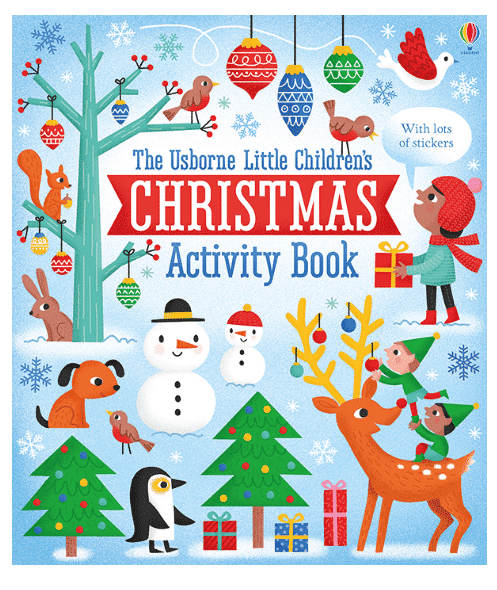 Christmas Quiz Book this pocket sized Christmas themed quiz book is a great stocking stuffer or 12 days of Christmas gift to use during your holiday travels!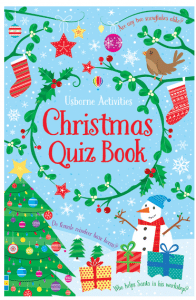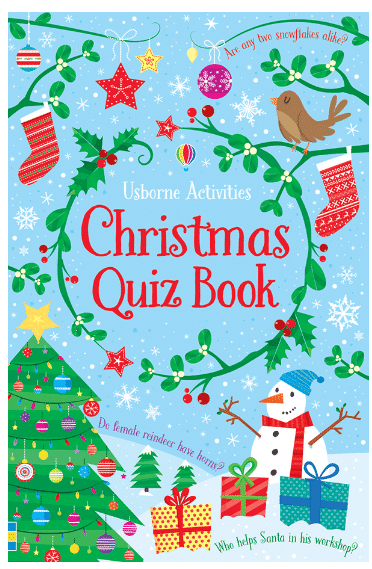 Christmas Maze Book contains 64 pages of Christmas themed maze fun for kids to enjoy throughout the Christmas season!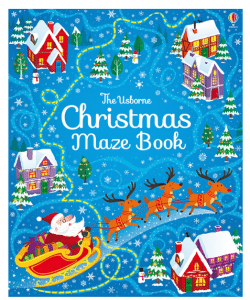 Christmas Baking Kit is a beautiful gift to give on Christmas morning and enjoy using with your kids on Christmas Day! Inside you'll find cookie cutters, cupcake cases and a step-by-step baking book!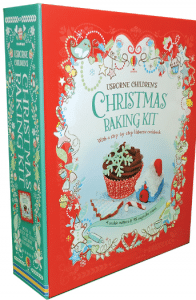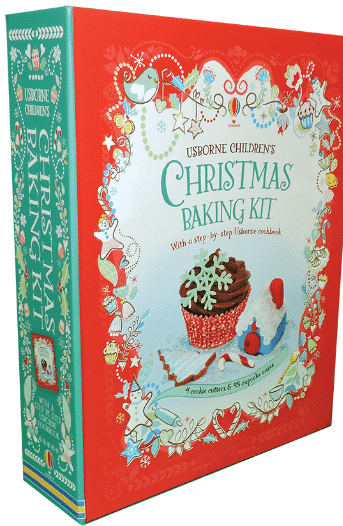 Christmas Art Books for Kids
Christmas Magic Painting Book is filled with black and white illustrations of seasonal and Christmas scenes that your children will use the included aqua pen to brush over the illustrations with water and watch a rainbow of colors bring each illustration to life!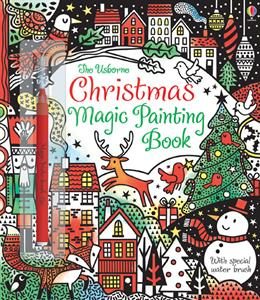 Christmas Pocket Doodling and Coloring Book is a great Christmas art book for kids to use while you're on the road traveling throughout the holiday season!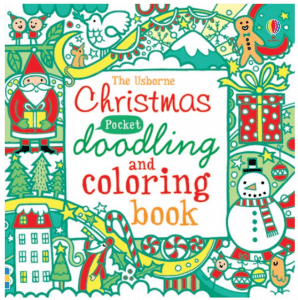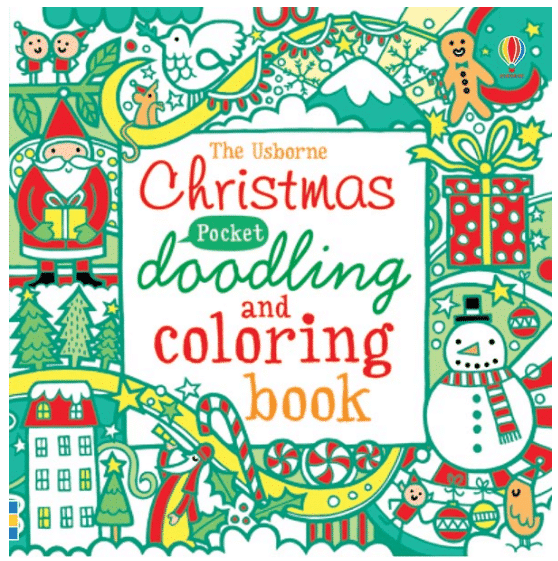 Christmas Doodles contains 112 pages of Christmas art fun! Your kids will have fun decorating trees, stockings, snowy scenes and much more!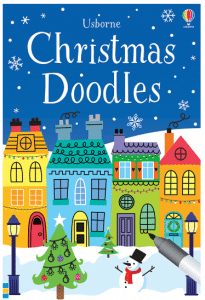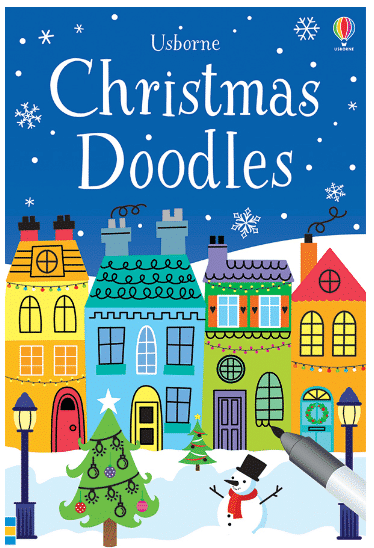 Christmas Musical Books for Kids
Musical Nativity features the beautiful Christmas story accompanied by classic Christmas carols.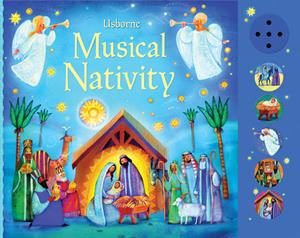 My First Christmas Keyboard Book allows little ones to have fun making music using the miniature keyboard and festive tunes in this fun filled book.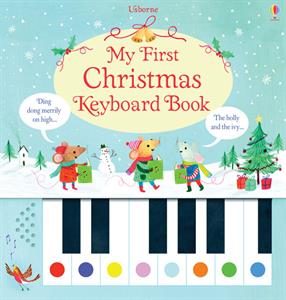 What are you kids' favorite activity books?