Are you getting ready to head out on a field trip in Delaware with your kids? I've put together a list of fun and educational Delaware Field Trips that everyone in the family can enjoy!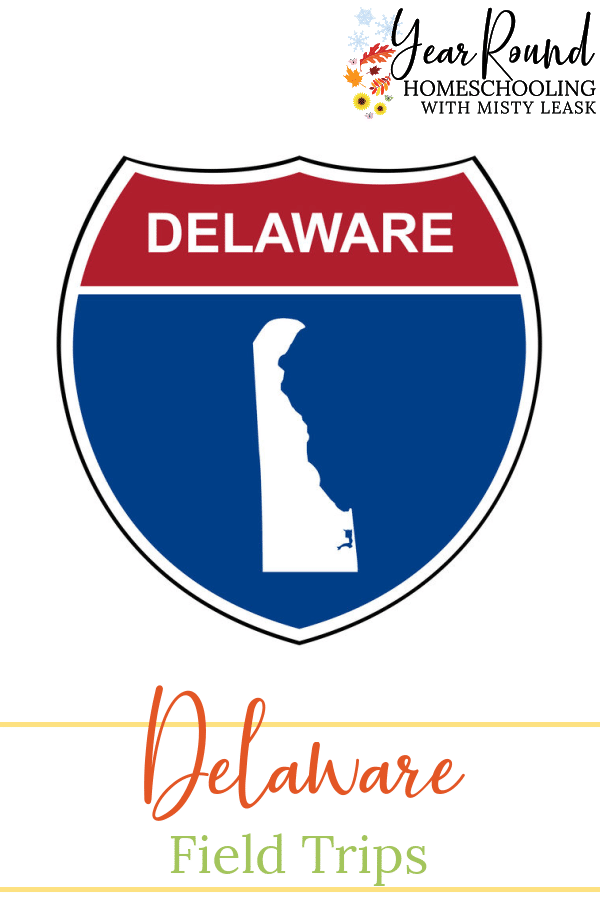 How many opportunities have you given your children to experience what you're trying to teach them? Field trips provide experiences that will help your children remember what they've been taught.
Get ready to learn and explore 'The First State' with your kids using these Delaware Field Trips — make sure you have fun too!
Delaware Children's Museum – Wilmington
Delaware Aerospace Education Foundation – Smyrna
Iron Hill Museum – Newark
Delmarva Ornithological Society – Greenville
Winterthur Museum, Garden & Library – Wilmington
Lewes Historical Society – Lewes
Delaware Museum of Natural History – Wilmington
Delaware Art Museum – Wilmington
Hagley Museum & Library – Wilmington
The Grand – Wilmington
Nemours Estate – Wilmington
Zwaanendael Museum – Lewes
Woodburn – Dover
First State Heritage Park – Dover
Indian River Life Saving Station – Rehoboth Beach
John Dickinson Plantation – Dover
Biggs Museum of American Art – Dover
Abbott's Mill Nature Center – Milford
Lightship Overfalls – Lewes
Rockwood Park – New Castle
Air Mobility Command Museum – Dover
Delaware Agriculture Museum – Dover
Discover Sea Shipwreck Museum – Fenwick Island
Auburn Valley State Park – Hockessin
Bombay Hook National Wildlife Refuge – Smyrna
Wilmington & Western Railroad – Wilmington
Historic Odessa – Odessa
Governor Ross Mansion and Plantation – Seaford
John Victrola Museum – Dover
Brandywine Zoo – Wilmington
Port Penn Interpretive Center – Port Penn
Fort Delaware State Park – Delaware City