We don't see homeschooling as just a way to get an education. Instead, we want our kids to see learning as a lifelong pursuit; something that you continue to do as an adult. We desire them to see learning as part of personal development. We would like our kids to show initiative and teach themselves by following their own interests. We encourage them to try new things. Therefore, it is important that our kids see us; their parents continuing to learn. They need to see us following our own interests and trying new things. Our children need to see learning as something more than just earning a piece of paper.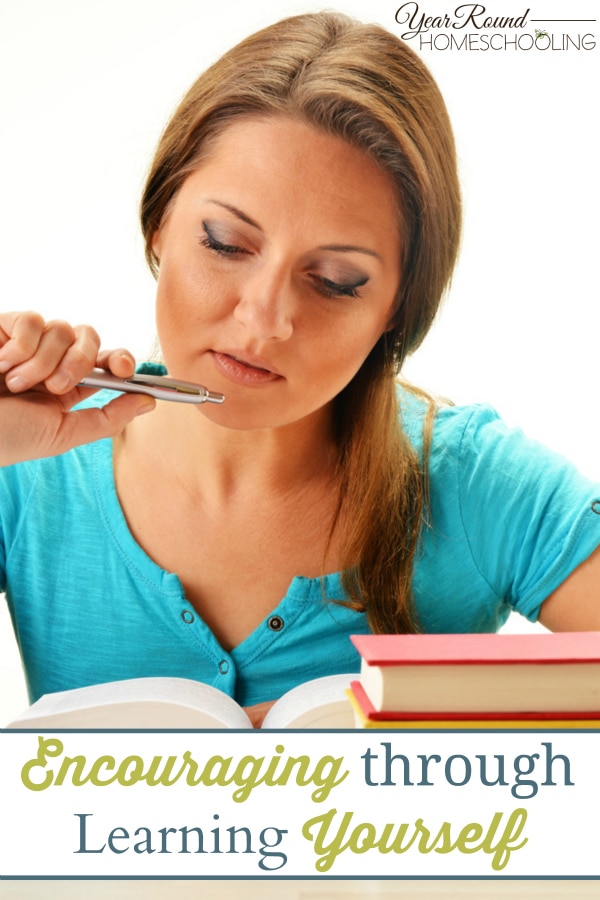 In September I was lucky enough to take a trip to Laura Ingalls Wilder's house at Rocky Ridge. As a Little House on the Prairie fanatic this was beyond exciting and fulfilled a lifelong dream of mine. The trip to the Rocky Ridge homestead couldn't have come at a better time because in September I also started taking a free online class offered through Missouri State called "Laura Ingalls Wilder: Exploring Her Work and Writing Life". This class doesn't count towards a degree or anything like that, it is simply a class I found that covers a subject I am passionate about. I chose to take it simply for the joy of learning more about a woman who has fascinated me since I was a small girl. I've talked to my boys about the class and told them what mommy was studying. We have already read the first few books aloud, so they are familiar with the books. I've done all of this to make sure my children see me furthering my own education; whether it be taking a class, working with a new painting technique or trying a new recipe. My husband and I talk frequently about what we are working on in front of our children. We try to make sure our kids are aware that even mommy and daddy are still learning new things and we aren't afraid to admit that we don't know the answer to a question they ask. Instead, we use it as an opportunity to learn something new with them.
In our home, we welcome questions from our children while we are working on our own projects and research. When my husband was building a car computer system for our suburban recently he let the boys watch him work on the install. He talked to them about what he was doing and what the system would do. Our kids are also aware that daddy is working on his master's degree. He invites them to work out with him while he works on his personal fitness goals; so that they see firsthand that furthering your personal development isn't just about book work.
When our children see us learning new things they are more apt to pursue their own interest and direct their own education. They are more likely to ask us to help them learn about a topic or do an experiment.
In our home, we have found that when we dive into new interests and experiences; our kids want to as well. Have you found that to be true in your home? If so what do you do to further you own learning?
It is important that you take time to encourage your children by learning yourself. What are you learning yourself to encourage your kids to love learning?